Obi-Wan Finale - The Loop
Play Sound
Year 1792 (MDCCXCII) was a leap year starting on Sunday (link will display the full calendar) of the Gregorian calendar (or a leap year starting on Thursday of the 11-day slower Julian calendar).
Events of 1792
[
]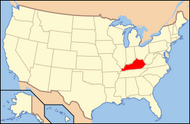 January - June
[
]
January 9 - Treaty of Jassy ends Russian war with Ottoman Empire over Crimea.
February 20 - The Postal Service Act, establishing the United States Post Office Department, is signed by President George Washington.
March 16 - King Gustav III of Sweden shot in the back by Jacob Johan Anckarström at a midnight masquerade at the Royal Opera in Stockholm; he lives until March 29, to be succeeded by Gustav IV Adolf.
March 20 - A new capital of North Carolina and county seat of the newly formed Wake County is established after North Carolina State Senator and surveyor William Christmas submits his design for the city. A few months later the capital is officially named Raleigh in honor of Sir Walter Raleigh.
April - France goes to war against Austria and Prussia.
April 2 - The Coinage Act is passed establishing the United States Mint.
April 5 - United States President George Washington vetos a bill designed to apportion representatives among U.S. states. This is the first time the presidential veto has been used in the United States.
April 21 - Tiradentes, prime figure in the Inconfidência Mineira plot, is executed in Rio de Janeiro, Brazil.
April 24 - First experimental use of the guillotine in France.
April 25
May 11 - Captain Robert Gray becomes the first white man to enter the Columbia River.
May 17 - Buttonwood Agreement is signed, beginnings of New York Stock Exchange
May 21 - Old lava dome collapses in Kyūshū, Japan when Mount Unzen volcano erupts: resulting avalanche and tsunami kills about 14,300 people.
June 1 - Kentucky is admitted as the 15th U.S. state and as one of its first orders of business ratifies all twelve articles of the Bill of Rights, including one that is technically still pending for consideration.
June 4 - Captain George Vancouver claims Puget Sound for Great Britain.
July - December
[
]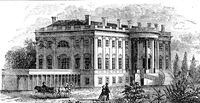 Undated
[
]
Baptist Missionary Society is founded in Kettering, England.
Dominique-Jean Larrey, chief surgeon of the Grand Armee of France, created the first ambulance wagons specifically designed as ambulances.
Francis II, last emperor, takes office.
Russia invades Poland: War in defence of the constitution.
Tipu Sultan invades Kerala in India, but is repulsed.
George Vancouver explores Puget Sound, becomes first European to see Mount Rainier.
Franz Xaver, an astronomer, publishes "The Tables of the Sun", an essential early work for navigation.
Claude Chappe successfully demonstrates the first semaphore line, between Paris and Lille.
William Murdoch begins experimenting with gas lighting.
George Anschutz constructs first blast furnace in Pittsburgh.
Thomas Holcroft produces the play Road to Ruin in London.
Barthelemy Catherine Joubert, later general, becomes sub-lieutenant.
Johann Georg Albrechtberger becomes Kapellmeister in Vienna.
State Street Corporation is founded.
Shiloh Meeting House, predecessor of Shiloh United Methodist Church in Lynchburg, Virginia is founded.
Publication of Mary Wollstonecraft's A Vindication of the Rights of Woman
Ongoing events
[
]
Births
[
]
See also 1792 births.
Deaths
[
]
People of the year 1792 at Familypedia
180 people were born in 1792
116 children were born to the 67 women born in 1792
79 people died in 1792
7721 people lived in 1792
Events of the year 1792 at Familypedia
123 people were married in 1792.
There were 0 military battles in 1792.

See also 1792 deaths.
This page uses content from the English language Wikipedia. The original content was at 1792. The list of authors can be seen in the page history. As with this Familypedia wiki, the content of Wikipedia is available under the Creative Commons License.