We're Getting Mutants in the MCU - The Loop
Play Sound

The 18th Century lasted from 1701 through 1800.
Historians sometimes specifically define the 18th Century otherwise for the purposes of their work. For example the "short" 18th Century may be defined as 1715-1789, denoting the period of time.
Louis XIV of France and the start of the

French Revolution,[1][2] while the "long" eighteenth century may run from the Glorious Revolution of 1689 to the battle of Waterloo in 1815[3] or even later.[4]
Events
[
]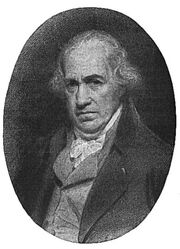 Significant people
[
]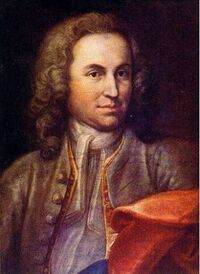 Maria Gaetana Agnesi, Italian mathematician[6]
Ahmad Shah Abdali, Afghan King
Ueda Akinari, Japanese writer
Tomaso Albinoni, Italian composer
Jean le Rond d'Alembert, French mathematician, physicist and encyclopedist
Queen Anne, British monarch
Aurangzeb, Mughal Emperor
Johann Sebastian Bach, German composer
Laura Bassi, Italian scientist, the first European female college teacher[6]
George Berkeley, Irish empiricist philosopher
Pierre Beaumarchais, French writer
Jeremy Bentham, English philosopher and reformer
Daniel Bernoulli, Swiss mathematician and physicist
William Blake, English artist and poet
François Boucher, French painter
Edmund Burke, British statesman and philosopher
Robert Burns, Scottish poet
Giacomo Casanova, Venetian adventurer, writer and womanizer
Catherine the Great, Russian Tsaritsa
Cao Xueqin, Chinese writer
Alexis Clairault, French mathematician
James Cook, British navigator
François Couperin, French composer
Denis Diderot, French writer and philosopher
Eugenio Espejo, Ecuadorian scientist
Leonhard Euler, Swiss mathematician
Jean-Honoré Fragonard, French painter
Benjamin Franklin, American scientist and statesman
Frederick the Great, Prussian monarch
Thomas Gainsborough, English painter
Carl Friedrich Gauss, German mathematician, physicist and astronomer
King George III, British monarch
Christoph Willibald Gluck, German composer
Johann Wolfgang von Goethe, German writer
Francesco Geminiani, Italian violinist, composer, and music theorist.
George Frideric Handel, German-English composer
Alexander Hamilton, American statesman
Joseph Haydn, Austrian composer
Eliza Haywood, English writer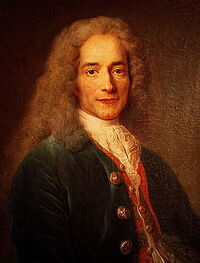 See Founding Fathers of the United States
Inventions, discoveries, introductions
[
]
Main articles:
Timeline of invention#18th century
and
Timeline_of_scientific_discoveries#18th_century
References
[
]
[[Image:Budala5.jpg|thumb|300px|right|The Chinese Putuo Zongcheng Temple of Chengde, completed in 1771, during the reign of the Qianlong Emperor.
Decades and years
[
]
[[::Decades|Decades]] and [[::Years|Years]]
18th century

[[::16th century|16th century]] ←[[::17th century|17th century]] ← ↔ →[[::19th century|19th century]]→[[::20th century|20th century]]
| | | | | | | | | | | |
| --- | --- | --- | --- | --- | --- | --- | --- | --- | --- | --- |
| [[::1690s|1690s]] | [[::1690|1690]] | [[::1691|1691]] | [[::1692|1692]] | [[::1693|1693]] | [[::1694|1694]] | [[::1695|1695]] | [[::1696|1696]] | [[::1697|1697]] | [[::1698|1698]] | [[::1699|1699]] |
| [[::1700–1709|1700–1709]] | [[::1700|1700]] | [[::1701|1701]] | [[::1702|1702]] | [[::1703|1703]] | [[::1704|1704]] | [[::1705|1705]] | [[::1706|1706]] | [[::1707|1707]] | [[::1708|1708]] | [[::1709|1709]] |
| [[::1710s|1710s]] | [[::1710|1710]] | [[::1711|1711]] | [[::1712|1712]] | [[::1713|1713]] | [[::1714|1714]] | [[::1715|1715]] | [[::1716|1716]] | [[::1717|1717]] | [[::1718|1718]] | [[::1719|1719]] |
| [[::1720s|1720s]] | [[::1720|1720]] | [[::1721|1721]] | [[::1722|1722]] | [[::1723|1723]] | [[::1724|1724]] | [[::1725|1725]] | [[::1726|1726]] | [[::1727|1727]] | [[::1728|1728]] | [[::1729|1729]] |
| [[::1730s|1730s]] | [[::1730|1730]] | [[::1731|1731]] | [[::1732|1732]] | [[::1733|1733]] | [[::1734|1734]] | [[::1735|1735]] | [[::1736|1736]] | [[::1737|1737]] | [[::1738|1738]] | [[::1739|1739]] |
| [[::1740s|1740s]] | [[::1740|1740]] | [[::1741|1741]] | [[::1742|1742]] | [[::1743|1743]] | [[::1744|1744]] | [[::1745|1745]] | [[::1746|1746]] | [[::1747|1747]] | [[::1748|1748]] | [[::1749|1749]] |
| [[::1750s|1750s]] | [[::1750|1750]] | [[::1751|1751]] | [[::1752|1752]] | [[::1753|1753]] | [[::1754|1754]] | [[::1755|1755]] | [[::1756|1756]] | [[::1757|1757]] | [[::1758|1758]] | [[::1759|1759]] |
| [[::1760s|1760s]] | [[::1760|1760]] | [[::1761|1761]] | [[::1762|1762]] | [[::1763|1763]] | [[::1764|1764]] | [[::1765|1765]] | [[::1766|1766]] | [[::1767|1767]] | [[::1768|1768]] | [[::1769|1769]] |
| [[::1770s|1770s]] | [[::1770|1770]] | [[::1771|1771]] | [[::1772|1772]] | [[::1773|1773]] | [[::1774|1774]] | [[::1775|1775]] | [[::1776|1776]] | [[::1777|1777]] | [[::1778|1778]] | [[::1779|1779]] |
| [[::1780s|1780s]] | [[::1780|1780]] | [[::1781|1781]] | [[::1782|1782]] | [[::1783|1783]] | [[::1784|1784]] | [[::1785|1785]] | [[::1786|1786]] | [[::1787|1787]] | [[::1788|1788]] | [[::1789|1789]] |
| [[::1790s|1790s]] | [[::1790|1790]] | [[::1791|1791]] | [[::1792|1792]] | [[::1793|1793]] | [[::1794|1794]] | [[::1795|1795]] | [[::1796|1796]] | [[::1797|1797]] | [[::1798|1798]] | [[::1799|1799]] |
| [[::1800–1809|1800–1809]] | [[::1800|1800]] | [[::1801|1801]] | [[::1802|1802]] | [[::1803|1803]] | [[::1804|1804]] | [[::1805|1805]] | [[::1806|1806]] | [[::1807|1807]] | [[::1808|1808]] | [[::1809|1809]] |