Obi-Wan Finale - The Loop
Play Sound
This article is about the year 1938.
1938 by topic:
Subject
Archaeology

–

Architecture

–

Art

–

Aviation

–

Awards

–

Comics

–

Film

–

Literature

(

Poetry

) –

Meteorology

–

Music

(

Country

) –

Rail transport

–

Radio

–

Science

–

Sports

–

Television
By country
Australia

–

Canada

–

China

–

Ecuador

–

France

–

Germany

–

Greece

–

India

–

Ireland

–

Italy

–

Japan

–

Malaya

–

Mexico

–

New Zealand

–

Norway

–

Palestine Mandate

–

Philippines

–

Singapore

–

South Africa

–

Soviet Union

–

UK

–

USA
Leaders
Sovereign states

–

State leaders

–

Religious leaders

–

Law
Birth, marriage and death categories
Births – Marriages – Deaths
Establishments and disestablishments categories
Establishments – Disestablishments
Works and introductions categories
Works – Introductions


Year 1938 (MCMXXXVIII) was a common year starting on Saturday (link will display the full calendar) of the Gregorian calendar.
Events
[
]
January
[
]
January 1

The new

Constitution

of Estonia enters into force, ending the

Era of Silence

and the authoritarian regime.
Sir

Alexander Cadogan

succeeds Sir

Robert Vansittart

as permanent under-secretary at the British Foreign Office; Vansittart is "kicked upstairs" by being given the new and unimportant office of Chief Diplomatic Advisor to the Government.
The

Merrie Melodies

cartoon short

Daffy Duck and Egghead

is released, being the first cartoon to give Daffy Duck his current name, as well as his second appearance.

January 3 – The

March of Dimes

is established by Franklin Delano Roosevelt.
January 12 – The German War Minister Field Marshal

Werner von Blomberg

marries Eva Gruhn in Berlin;

Hermann Göring

is best man at the wedding.
January 16 – Two landmark

live recordings

are produced this day: the very first of

Mahler's Ninth

by the

Vienna Philharmonic

under

Bruno Walter

in the face of

dire circumstance

; and

Benny Goodman

and his orchestra become the first jazz musicians to

headline a concert

at

Carnegie Hall

in New York City.
January 20 – King

Farouk of Egypt

marries Queen Farida Zulficar in Cairo.
January 22 –

Thornton Wilder

's play

Our Town

is performed for the first time anywhere in Princeton, New Jersey. It premieres in New York City on February 4.
January 25 – A brilliant

aurora borealis

described variously as "a curtain of fire" and a "huge blood-red beam of light" startles people across Europe and is visible as far south as Gibraltar.
January 27

The Niagara Bridge at Niagara Falls, New York collapses due to an ice jam.
German War Minister Field Marshal

Werner von Blomberg

resigns, following the revelation that his new wife had previously posed for pornographic photos.

January 28 – The first

ski tow

in America begins operation in Vermont.
February
[
]
February 4

Adolf Hitler abolishes the War Ministry and creates the

Oberkommando der Wehrmacht

(High Command of the Armed Forces), giving him direct control of the German military. In addition, Hitler sacks political and military leaders considered unsympathetic to his philosophy or policies. General

Werner von Fritsch

is forced to resign as Commander of Chief of the German Army following accusations of homosexuality, and replaced by General

Walther von Brauchitsch

. Foreign Minister Baron

Konstantin von Neurath

is sacked and replaced by

Joachim von Ribbentrop

.
Walt Disney's Snow White and the Seven Dwarfs, the first

cel

-animated feature in motion picture history, is released in the United States.

February 6 – Black Sunday at

Bondi Beach

, Sydney, Australia: 300 swimmers are dragged out to sea in 3 freak

waves

; 80

lifesavers

save all but 5.
February 10 – Carol II of Romania takes dictatorial powers.
February 12 – Chancellor

Kurt von Schuschnigg

of Austria meets Adolf Hitler at

Berchtesgaden

and, under threat of invasion, is forced to yield to German demands for greater

Nazi

participation in the Austrian government.
February 14 – The British naval base at Singapore begins operations.
February 20 – Sir Anthony Eden resigns as British Foreign Secretary following major disagreements with Prime Minister Neville Chamberlain over the best policy to follow in regards to Italy, and is succeeded by

Lord Halifax

.
February 24 – A

nylon

bristle

toothbrush

becomes the first commercial product to be made with nylon yarn.
March
[
]
March – Italian mathematician

Ettore Majorana

disappears.
March 3

The

Santa Ana River

in California spills over its banks during a rainy winter, killing 58 people in Orange County and causing trouble as far inland as Palm Springs.[1]

Oil

is discovered in Saudi Arabia.
Sir

Nevile Henderson

, British Ambassador to Germany, presents a proposal to Hitler for an international consortium to rule much of Africa (in which Germany would be assigned a leading role) in exchange for a German promise never to resort to war to change her frontiers; Hitler rejects the British offer.

March 12 –

Anschluss

: German troops occupy Austria; annexation is declared the following day.
March 14 – French Premier

Léon Blum

reassures the Czechoslovak government that France will honor its treaty obligations to aid Czechoslovakia in event of German invasion.
March 15 – Soviet Union announces officially that

Nikholai Bukharin

has been executed.
March 17 – Poland

presents an ultimatum

to Lithuania, to establish normal diplomatic relations that were severed over the

Vilnius Region

.
March 18

Mexico nationalizes all foreign-owned

oil

properties within its borders.
General

Werner von Fritsch

is acquitted of charges of homosexuality at his court-martial.
April
[
]
April 10

Édouard Daladier

becomes prime minister of France. He appoints as Foreign Minister a leading advocate of the policy of

appeasement

,

Georges Bonnet

, effectively negating Blum's reassurances of March 14.
In a result that astonished even Hitler, the Austrian electorate in a national referendum approved Anschluss by an overwhelming 99.73%.

April 16 – London and Rome sign an agreement that sees Britain recognise Italian control of Ethiopia in return for an Italian pledge to withdraw all its troops from Spain at the conclusion of the civil war there.
April 18 – First appearance of Superman. The date Action Comics #1 was published (June Cover) according to court documents released during the legal battle over the rights to Superman. DC Comics recognizes May 3, 1938 as the publishing date.
April 24 –

Konstantin Päts

becomes

president of Estonia

.
April 25 –

Erie Railroad Co. v. Tompkins

: The

U.S. Supreme Court

overturns a century of federal common law.
April 28 – The towns of

Dana

,

Enfield

,

Greenwich

, and

Prescott

in Massachusetts are disincorporated to make way for the

Quabbin Reservoir

.
May
[
]
May 5

The

Vatican

recognizes

Franco

's government in Spain.
General

Ludwig Beck

, Chief of the German Army's General Staff, submits a memorandum to Hitler opposing

Fall Grün

(Case Green), the plan for a war with Czechoslovakia, under the grounds that Germany is ill-prepared for the world war likely to result from such an attack.

May 12 – U.S. Secretary of State

Cordell Hull

rejects Russia's offer of a joint defence pact to counter rise of Nazi Germany.
May 17 –

Information Please

debuts on

NBC

Radio.
May 20 – Czechoslovakia orders a partial mobilization of its armed forces along the German border.
May 21 – Matsuo Toi kills 30 people in a village in

Okayama

, Japan, in the

Tsuyama massacre

, the world's worst

spree killing

by an individual until 1982.
May 23 – Temporarily frustrated by the Czechoslovak mobilization and international diplomatic unity in the face of German demands over the

Sudetenland

,

Hitler

orders the Foreign Office to assure the Czechoslovaks that he has no demands on their territory. The world at large mistakenly believes the crisis is averted.
May 25

Spanish Civil War

:

Alicante

, Spain is bombed, resulting in 313 deaths.
The

Soviet

ambassador to the United States A.A. Troyanovsky declared that Moscow was ready to defend Czechoslovakia. This offer was ignored by Britain and the U.S.A.

May 28 – In a conference at the Reichs Chancellery,

Hitler

declares his decision to destroy Czechoslovakia by military force, and orders the immediate mobilization of 96 Wehrmacht divisions.
May 30 – Poland who had its eyes on the Teschen region of Czechoslovakia was reassured by Rumania that it would block any attempt by the Soviet Union to come to the aid of the Czechs in the event of a Polish invasion.
June
[
]
July
[
]
July – The

Mauthausen

concentration camp

is built in Austria.
July 3

The

steam locomotive

Mallard

sets the world speed record for steam by reaching 126 mph.
The last reunion of the Blue and Gray commemorates the 75th anniversary of the

Battle of Gettysburg

in Gettysburg, Pennsylvania.

July 5 – The

Non-Intervention Committee

reaches an agreement to withdraw all foreign volunteers from the

Spanish Civil War

. The agreement is respected by most Republican foreign volunteers, notably by those from England and the United States, but is ignored by the governments of Germany and Italy.
July 6 – The Evian Conference on Refugees is convened in France. No country in Europe is prepared to accept Jews fleeing persecution and the United States will only take 27,370. The prospect for European Jewry looks bleak.
July 14 –

Howard Hughes

sets a new record by completing a 91 hour

airplane

flight around the world.
July 18 –

Wrong Way Corrigan

takes off from New York, ostensibly heading for California. He lands in Ireland instead.
July 22 – Britain rejected a proposal from its ambassador in Berlin, Nevile Henderson, for a four power summit on Czechoslovakia consisting of Britain, France, Germany and the U.S.S.R. London would under no circumstances accept the U.S.S.R. as a diplomatic partner.
July 24 – First ascent of the

Eiger

north face.
July 30 – The first ever issue of

The Beano

is published.
August
[
]
September
[
]
October
[
]
October – The

Japanese Imperial Army

largely overruns Canton.
October 1 – German troops march into the

Sudetenland

. The Polish government gives the Czech government an ultimatum stating that

Zaolzie

region must be handed over within twenty-four hours. The Czechs have little choice but to comply. Polish forces occupy

Zaolzie

.
October 2

Tiberias massacre

: Arabs murder 20 Jews.
Disgusted with Neville Chamberlain's conduct at Munich, Duff Cooper resigns his post as

First Lord of the Admiralty

. With his resignation, formal debate begins in the

Parliament of the United Kingdom

on the

Munich Agreement

, but with Chamberlain at the peak of his popularity, there can be little doubt His Majesty's Government will receive a vote of confidence.

October 4 – The Republican forces in the

Spanish Civil War

begin withdrawing their foreign volunteers from combat as agreed on July 5.
October 5

Edvard Beneš

, president of Czechoslovakia, resigns.
In Nazi Germany Jews' passports were invalidated, and those who needed a passport for emigration purposes were given one marked with the letter J (Jude – Jew).[2]

October 10 – The

Blue Water Bridge

opens, connecting

Port Huron, Michigan

and

Sarnia, Ontario

.
October 16 – Winston Churchill, in a broadcast address to the United States, condemns the

Munich Agreement

as a defeat and calls upon America and western Europe to prepare for armed resistance against Hitler.
October 18 – The German government expels 12,000 Polish Jews living in Germany; the Polish government accepts 4,000 and refuses admittance to the remaining 8,000, who are forced to live in the no-man's land on the German-Polish frontier.
October 21 – In direct contravention of the recently signed

Munich Agreement

, Adolf Hitler circulates among his high command a secret memorandum stating that they should prepare for the "liquidation of the rest of Czechoslovakia" and the occupation of

Memel

.
October 24

The

minimum wage

is established by law in the United States.
French Foreign Minister

Georges Bonnet

carries out a major purge of the Qui d'Orsay, sacking or exiling a number of anti-appeasement officials such as Pierre Comert and

René Massigli

.
At a "friendly luncheon" in

Berchtesgaden

, German foreign minister

Joachim von Ribbentrop

tells

Józef Lipski

, the Polish ambassador to Germany, that the

Free City of Danzig

must return to Germany, that the Germans must be given extraterritorial rights in the

Polish Corridor

, and that Poland must sign the

Anti-Comintern Pact

.

October 27

Du Pont

announces a name for its new synthetic yarn: "

nylon

".
Jews with Polish citizenship are evicted from Nazi Germany.[2]

October 30 – Orson Welles' radio adaptation of

The War of the Worlds

is broadcast, causing panic in various parts of the United States.
October 31 –

Great Depression

: In an effort to try restore investor confidence, the

New York Stock Exchange

unveils a 15-point program aimed to upgrade protection for the investing public.
November
[
]
December
[
]
Date unknown
[
]
Establishment of Majlis

Khuddam-ul Ahmadiyya

by

Khalifat-ul Masih

II,

Mirza Basheer-ud-Din Mahmood Ahmad

, the second

Caliph

of the

Ahmadiyya Muslim Community

.
In

West Java

, Daeng Soetigna tunes the

traditional

angklung

to play the

diatonic

scale

.
Adolf Hitler is

Time

magazine's "Man of the Year", as the most influential person of the year.
The

Walther P38

pistol is introduced in Germany.
The first cartoon to feature a prototypical

Bugs Bunny

,

Porky's Hare Hunt

, is released.
The

Schomburgk's Deer

becomes extinct by this date.

Herbert E. Ives

and G. R. Stilwell execute the

Ives-Stilwell experiment

, showing that

ions

radiate at

frequencies

affected by their motion.[4]
Family plots produce 22% of all

Soviet

agricultural produce on only 4% of all cultivated land.
Women are limited by law to a maximum of 10% of the better-paying jobs in industry and government in Italy.
Births
[
]
January–February
[
]
January 2

Hans Herbjørnsrud

, Norwegian author

Ian Brady

, British serial killer

Goh Kun

, Mayor of Seoul

Dana Ulery

, American computer scientist

January 5 – King Juan Carlos I of Spain
January 6 –

Mario Rodríguez Cobos

, "Silo", Argentine author and spiritual guide
January 8 –

Bob Eubanks

, American game show host
January 10

Donald Knuth

, American mathematician and computer scientist

Willie McCovey

, American baseball player

January 11 –

Fischer Black

, American economist (d. 1995)
January 12

Noel McNamara

, Australian justice campaigner and commentator

Lewis Fiander

, Australian actor

January 13 –

Shivkumar Sharma

, Indian musician
January 14

Jack Jones

, American singer and actor

Allen Toussaint

, American musician & composer

January 17 –

John Bellairs

, American writer (d. 1991)
January 18 –

Curt Flood

, American baseball player (d. 1997)
January 20 –

Derek Dougan

, Northern Irish footballer (d. 2007)
January 21 –

Wolfman Jack

, American disc-jockey and actor (d. 1995)
January 23 –

Georg Baselitz

, German painter and sculptor
January 29 –

Shuji Tsurumi

, Men's artistic gymnastics
January 30 –

Islam Karimov

,

President of Uzbekistan

January 31 – Queen Beatrix of the Netherlands
February 1 –

Sherman Hemsley

, American comedian and actor (d. 2012)
February 2 –

Max Alvis

, American baseball player
February 8 –

Prentice Gautt

, American football player
February 11

Bevan Congdon

, New Zealand cricketer

Simone de Oliveira

, Portuguese actress and singer

Manuel Noriega

, Panamanian general and dictator

February 12 –

Judy Blume

, American author
February 13 –

Oliver Reed

, English actor (d. 1999)
February 14 –

Lee Chamberlin

, African-American actress
February 17 –

Yvonne Romain

, English actress
February 18 –

Istvan Szabo

, Hungarian film director
February 19 –

René Muñoz

, Cuban actor, screenwriter of telenovelas and the cinema of Mexico (d. 2000)
February 24

James Farentino

, American actor (d. 2012)

Phil Knight

, American sportswear entrepreneur

February 25 –

Herb Elliott

, Australian runner
February 27 –

Jake Thackray

, English singer-songwriter (d. 2002)
March–April
[
]
May–June
[
]
July–August
[
]
September–October
[
]
November–December
[
]
November 2

Pat Buchanan

, American right-wing political operative, journalist, pundit and one-time presidential candidate

David Lane

, American white nationalist (d. 2007)

November 10 –

Michael Schultz

, American film director and producer
November 12 –

Benjamin Mkapa

, Tanzanian president
November 13 –

Jean Seberg

, American actress (d. 1979)
November 16 –

Robert Nozick

, American philosopher (d. 2002)
November 17 –

Gordon Lightfoot

, Canadian folk singer
November 19 –

Ted Turner

, American entrepreneur
November 24 –

Oscar Robertson

, American basketball player
November 26 –

Porter J. Goss

, American politician and Central Intelligence Agency director
December 2

Luis Artime

, Argentine footballer

Sir Richard Carew Pole, 13th Baronet

, Baronet,

Antony House

, Cornwall

December 4

Andre V. Marrou

, U.S. Presidential candidate

Yvonne Minton

, Australian soprano

December 5 –

J. J. Cale

, American singer
December 8

Ken Delo

, American singer

John Kofi Agyekum Kufuor

,

President of Ghana

December 12 –

Connie Francis

, American singer and actress
December 14 –

Hal Williams

, American actor
December 15 –

Billy Shaw

, American football player
December 16

Liv Ullmann

, Norwegian actress

Frank Deford

, American sportswriter

December 17

Peter Snell

, New Zealand athlete

Carlo Little

, British drummer (d. 2005)

December 18 –

Roger E. Mosley

, African-American actor
December 20 –

John Harbison

, American composer
December 22 –

Brian Locking

, English bassist (

The Shadows

)
December 23 –

Bob Kahn

, American Internet pioneer
December 24 –

Bobby Henrich

, American baseball player
December 25 –

Duane Armstrong

, American painter
December 28 –

Lagumot Harris

, Nauruan politician and President (d. 1999)
December 29 – Jon Voight, American actor
Date unknown
[
]
Yusuf Lodhi

, Pakistani editor and cartoonist (d. 1996)

Neila Sathyalingam

, Singaporean classical Indian dancer, choreographer and instructor
Deaths
[
]
January–June
[
]
July–December
[
]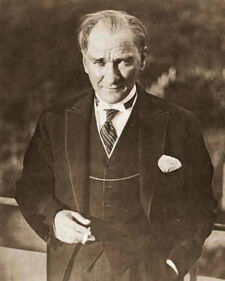 September 1 –

Nikolai Bryukhanov

, Soviet statesman and political figure who served as People's Commissar of Finances (b. 1878)
September 15 –

Thomas Wolfe

, American author (b. 1900)
September 17 –

Bruno Jasieński

, Polish poet (b. 1901)
September 19 –

Pauline Frederick

, American stage & screen actress, (b. 1883)
September 25 –

Paul Olaf Bodding

, Norwegian missionary to India and creator of the

Santali latin alphabet

(b. 1865)
September 28 –

Con Conrad

, American composer (b. 1891)
October 13 –

E. C. Segar

, American comics artist and creator of

Popeye

(b. 1894)
October 17 –

Karl Kautsky

, Austrian Marxist theoretician (b. 1854)
October 22 –

May Irwin

, Canadian actress and singer (b. 1862)
October 24 –

Ernst Barlach

, German sculptor and poet (b. 1870)
October 28 –

Fred Kohler

, American actor (b. 1888)
October 30 –

Robert Woolsey

, American film comedian (b. 1888)
November 1 –

Charles Weeghman

, American restaurateur and owner of

Chicago Cubs

(b. 1874)
November 4 –

Samuel W. Bryant

, American admiral (b. 1877)
November 10 –

Mustafa Kemal Atatürk

, founder of Turkey (b. 1881)
November 20 – Maud of Wales, queen of Haakon VII of Norway (b. 1869)
November 30 –

Corneliu Zelea Codreanu

, Romanian fascist, leader of the Iron Guard (executed along other Guard activists) (b. 1899)
December 11 –

Christian Lous Lange

, Norwegian pacifist, recipient of the Nobel Peace Prize (b. 1869)
December 20 –

Annie Armstrong

, American

missionary

leader (b. 1850)
December 25 –

Karel Čapek

, Czech author (b. 1890)
December 28 –

Florence Lawrence

, Canadian actress (b. 1886)
Date unknown
[
]
Harry Grant Dart

, American cartoonist (b. 1869)
Nobel Prizes
[
]
Physics –

Enrico Fermi

Chemistry

–

Richard Kuhn

Physiology or Medicine

–

Corneille Jean François Heymans

Literature

–

Pearl S. Buck
References
[
]
This page uses content from the English language Wikipedia. The original content was at 1938. The list of authors can be seen in the page history. As with this Familypedia wiki, the content of Wikipedia is available under the Creative Commons License.
People of the year 1938 at Familypedia
85 people were born in 1938
37 children were born to the 36 women born in 1938
256 people died in 1938
13062 people lived in 1938
Events of the year 1938 at Familypedia
124 people were married in 1938.
There were 0 military battles in 1938.