Jurassic World: Dominion Dominates Fandom Wikis - The Loop
Play Sound
This article is about the year 1939. For the film, see
1939 (film)
.
1939 by topic:
Subject
Archaeology

–

Architecture

–

Art

–

Aviation

–

Awards

–

Comics

–

Film

–

Literature

(

Poetry

) –

Meteorology

–

Music

(

Country

) –

Rail transport

–

Radio

–

Science

–

Sports

–

Television
By country
Australia

–

Canada

–

China

–

Ecuador

–

France

–

Germany

–

Greece

–

India

–

Ireland

–

Italy

–

Japan

–

Malaya

–

Mexico

–

New Zealand

–

Norway

–

Palestine Mandate

–

Philippines

–

Singapore

–

South Africa

–

Soviet Union

–

UK

–

USA
Leaders
Sovereign states

–

State leaders

–

Religious leaders

–

Law
Birth, marriage and death categories
Births – Marriages – Deaths
Establishments and disestablishments categories
Establishments – Disestablishments
Works and introductions categories
Works –

Introductions


Year 1939 (MCMXXXIX) was a common year starting on Sunday (link will display the full calendar) of the Gregorian calendar. This year also marks the start of the Second World War, the deadliest human conflict in history.
Events
[
]
Below, events of World War II have the WWII prefix.
January
[
]
February
[
]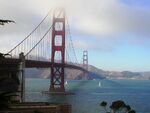 February 2 – Hungary joins the

Anti-Comintern Pact

.
February 6

British Prime Minister Neville Chamberlain states in the House of Commons that any German attack on France will be automatically considered an attack on Britain.
In a response to

Georges Bonnet

's speech of January 26, German Foreign Minister

Joachim von Ribbentrop

, referring to Bonnet's alleged statement of December 6, 1938 accepting Eastern Europe as being in Germany's exclusive sphere of influence, protests that all French security commitments in that region are "now off limits".

February 10 – Spanish Nationalists complete their offensive in Catalonia.
February 21 – The

Golden Gate International Exposition

opens in San Francisco, California.
February 27
March
[
]
March – The

1936–1939 Arab revolt in Palestine

ends.
March 3

Students at Harvard University demonstrate the new tradition of swallowing

goldfish

to reporters.
In

Durban

, South Africa the

Timeless Test

begins between England and South Africa, the longest game of cricket ever played. It is abandoned twelve days later when the English team has to catch the last ferry home.

March 14 – The Slovak provincial assembly proclaims independence;

priest

Jozef Tiso

becomes the president of the independent Slovak government.
March 15 – German troops occupy the remaining part of Bohemia and Moravia; Czechoslovakia ceases to exist. The Ruthenian region of Czechoslovakia declares independence as

Carpatho-Ukraine

.
March 16

Princess

Fawzia of Egypt

marries Shah

Mohammad Reza Pahlavi of Iran

.
Hungary invades Carpatho-Ukraine; final resistance ends on March 18.

March 17 – British Prime Minister Neville Chamberlain gives a speech in Birmingham, stating that Britain will oppose any effort at world domination on the part of Germany.
March 18 – "Romanian War Scare": Virgil Tilea, the Romanian Minister in London, spreads false rumours that Romania is on the verge of a German attack.
March 19 – Hitler sends a registered letter to the government of Lithuania stating that Germany intends to annex the port of Memel.
March 20 – At an emergency meeting in London to deal with the Romanian crisis, French Foreign Minister

Georges Bonnet

suggests to

Lord Halifax

that the ideal state for saving Romania from a German attack is Poland.
March 21 – In London: the

Ordo Templi Orientis

publish

Aleister Crowley

's Eight Lectures on Yoga.
March 23 – The

Slovak-Hungarian War

begins.
March 24 – Marks the seventh successive year of the world wide boycott of all German exports initiated by front page declarations in Britain and the U.S. 'Judea declares war on Germany'
March 28

Dictator

Francisco Franco

assumes power in Madrid.
American adventurer

Richard Halliburton

delivers a last message from a Chinese junk, before he disappears on a voyage across the Pacific Ocean.

March 31 – Neville Chamberlain gives a speech in the House of Commons offering the British "guarantee" of the independence of Poland.
April
[
]
May
[
]
June
[
]
July
[
]
July 2 – The

1st World Science Fiction Convention

opens in New York City.
July 2 – Theodore Roosevelt's head is dedicated at

Mount Rushmore

.
July 4

Lou Gehrig

gives his last public speech, following a diagnosis of

amyotrophic lateral sclerosis

(ALS). In it, he says, "Today, I consider myself the luckiest man on the face of the earth."
The

Neuengamme concentration camp

becomes autonomous.

July 23 – Mahatma Gandhi the spiritual leader from India writes a personal letter to Adolf Hitler addressing him "My friend", requesting to prevent any possible war.
July 27 – The first recorded snowfall in Auckland, New Zealand since records began in 1853.
August
[
]
September
[
]
September 1 – WWII:

At 04.45 Central European Time, under cover of darkness, the German WW1-era battleship Schleswig-Holstein quietly slips her moorings at her wharf in Danzig harbor, drifts into the center of the channel, and commences firing on the fortress

Westerplatte

, a Polish army installation at the mouth of the port of Danzig, Poland. These are generally considered to be the opening shots of World War Two. Simultaneously, shock-troops of the German

Wehrmacht

begin crossing the border into Poland

.
Norway, Finland, Sweden, and Switzerland declare their neutrality.

September 2 – WWII:
September 3 – WWII:

The United Kingdom, France, New Zealand and Australia declare war on

Germany

.

President Franklin Delano Roosevelt

advocates neutrality in a Nation-wide radio address.
British

liner

SS Athenia becomes the first civilian casualty of the war when she is

torpedoed

and sunk by German submarine U-30 in the eastern Atlantic. Of the 1,418 aboard, 98 passengers and 19 crew are killed.

September 4 – WWII: Nepal declares war on

Germany

.
September 5 – WWII: The United States declares its neutrality in the war.
September 6 – WWII: South Africa declares war on

Germany

.
September 8

Little Sisters of Jesus

founded in Algeria by

Little Sister Magdeleine

.
WWII: Forward elements of General Hoeppner's XVI Panzerkorps take up positions outside Warsaw. The world is stunned by the rapidity of the German advance and the Polish High Command is effectively isolated, but lack of infantry support and effective civilian resistance cause Hoeppner to halt outside the city itself.
WWII: Polish troops on the

Westerplatte

are forced, due to lack of food and ammunition, to surrender. The garrison of about two hundred had held out against thousands of German forces (many of them Naval officer cadets from the Schleswig-Holstein,) for seven days.

September 9 – WWII: Troops of the Polish

Poznan Army

under the command of

General Kutrzeba

open the

Battle of the Bzura

, the largest and best organized counter-attack mounted by the Polish forces in the

campaign of 1939.

For the first few days all goes well and the Germans are forced to retreat; but quick reaction by mechanized units and the Luftwaffe soon take their toll and the operation bogs down.
September 10 – WWII: Canada declares war on

Germany

.
September 15 – WWII: Diverse elements of the German Wehrmacht surround Warsaw and demand its surrender. The Poles refuse and the

siege

begins in earnest.
September 16 – A ceasefire ends the undeclared

Border War

between The Soviet Union (and

Mongolian

allies) and Japan.
September 17 – WWII: The Soviet Union invades Poland and then occupies eastern Polish territories.
September 19 – WWII: The Poznan pocket collapses, and the Germans capture, according to many sources, over 150,000 men. Many elements of

General Kutrzeba

's forces work their way into Warsaw under extreme difficulty.
September 21

Reinhard Heydrich

, chief of the Security Police, sent a directive, the Schnellbrief, explaining that Jews living in towns and villages in the Polish occupation zones were to be transferred to ghettos, and Jewish councils –

Judenräte

– would be established to carry out the German authorities' orders.[5]
Radio station

WJSV

in Washington, D.C. records an entire broadcast day for preservation in the

National Archives

.

September 22 – WWII: Joint

victory parade

of

Wehrmacht

and

Red Army

in

Brest-Litovsk

at the end of the

Invasion of Poland

.
September 28 – WWII:

Nazi Germany

and the Soviet Union agree on a division of Poland after their invasion.
Warsaw surrenders to

Germany

;

Modlin

surrenders a day later; the last Polish large operational unit surrenders near

Kock

8 days later.

September 29 – Gerald J. Cox, speaking at an

American Water Works Association

meeting, becomes the first person to publicly propose the

fluoridation

of public water supplies in the United States.
October
[
]
November
[
]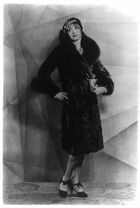 December
[
]
Date unknown
[
]
CBS Television begins transmission.

Kirlian photography

is invented by

Semyon Kirlian

.
A logging crew sets off a second

forest fire

in the

Tillamook Burn

, which destroys 190,000 acres (770 km2).

Sandia View Academy

, a private

Adventist

school, is founded in

Corrales, New Mexico

,

General Motors

introduces the

Hydra-Matic

drive, the first mass-produced, fully

automatic transmission

, as an option in 1940 model year

Oldsmobile

automobiles

.
Births
[
]
January
[
]
January 3

Bobby Hull

, Canadian hockey player

Ruben Reyes

, Filipino

Supreme Court

jurist

Gene Summers

, American rock 'n roll singer (member of

Rockabilly Hall of Fame

)

January 6

Valeri Lobanovsky

, Ukrainian footballer and manager (d. 2002)

Murray Rose

, Australian swimmer

January 9

Jimmy Boyd

, American singer, musician and actor

Malcolm Bricklin

, American automotive pioneer

Rik Kemp

, Australian cartoonist

Tadahiro Matsushita

, Japanese politician

Susannah York

, British actress (d. 2011)

January 10

Sal Mineo

, American actor (d. 1976)

Bill Toomey

, American athlete

January 11 –

Ann Heggtveit

, Canadian skier
January 12 –

William Lee Golden

, American country and gospel singer, member of the

Oak Ridge Boys

January 17

Maury Povich

, American talk show host

Archbishop Christodoulos

of Greece

January 18 –

James Gritz

, U.S. Presidential candidate
January 19 –

Phil Everly

, American rock 'n' roll musician (member of

Rockabilly Hall of Fame

)
January 20 –

Chandra Wickramasinghe

, British astronomer and poet
January 22 –

Ray Stevens

, American musician
January 25 –

Jake O'Donnell

, American sports official
January 29 –

Germaine Greer

, Australian feminist writer
February
[
]
February 1

Paul Gillmor

, American politician (d. 2007)

Ekaterina Maximova

, Russian ballerina (d. 2009)

February 6 –

Mike Farrell

, American actor
February 10

Adrienne Clarkson

, 26th

Governor General of Canada

Peter Purves

, British actor and television presenter

February 12 –

Ray Manzarek

, American keyboardist (The Doors)
February 13 –

Beate Klarsfeld

, German-born Nazi hunter
February 16 –

Adolfo Azcuna

, Filipino

Supreme Court

jurist
February 20 –

Frank Arundel

, English footballer
February 21 –

Gert Neuhaus

, German artist
February 26 –

Josephine Tewson

, British actress
February 27 –

David Mitton

, British producer, director, model maker, and author (d. 2008)
February 28

Daniel C. Tsui

, Chinese-born physicist, Nobel Prize laureate

Tommy Tune

, American dancer, choreographer, and actor
March
[
]
April
[
]
May
[
]
June
[
]
July
[
]
August
[
]
September
[
]
October
[
]
November
[
]
December
[
]
December 2

Yael Dayan

, Israeli writer and politician

Harry Reid

, American politician and U.S. Senate Majority Leader

December 5 –

Minita Chico-Nazario

, Filipino

Supreme Court

jurist
December 8 –

James Galway

, Irish flautist
December 11 –

Thomas McGuane

, American writer
December 14 –

Ernie Davis

, American Football Player
December 17 –

Eddie Kendricks

, American singer (

The Temptations

)
December 18

Alex Bennett

, American radio personality

Robert T. Bennett

, American politician

Michael Moorcock

, English science fiction writer

Harold E. Varmus

, American scientist, recipient of the

Nobel Prize in Physiology or Medicine

December 22 –

Alfred J. Ferrara

, American baseball player
December 27 –

John Amos

, American actor
December 28 –

Michelle Urry

, American editor of Playboy
Deaths
[
]
January–June
[
]
July–December
[
]
September 6 –

Arthur Rackham

, British artist (b. 1867)
September 18 –

Stanisław Ignacy Witkiewicz

, Polish writer and painter (b. 1885)
September 23 –

Sigmund Freud

, Austrian psychiatrist (b. 1856)
September 24 –

Carl Laemmle

, German film producer (b. 1867)
October 13 –

Ford Sterling

, American actor (b. 1882)
October 23 –

Zane Grey

, American writer (b. 1872)
October 28 –

Alice Brady

, American actress (b. 1892)
October 29 –

Dwight B. Waldo

, American educator and historian (b. 1864)
November 12 –

Norman Bethune

, Canadian humanitarian (b. 1890)
November 13 –

Lois Weber

, American actress (b. 1881)
November 24 –

John Harron

, American actor (b. 1903)
November 28 –

James Naismith

, Canadian inventor of basketball (b. 1861)
November 29 –

Philipp Scheidemann

,

Chancellor of Germany

(b. 1865)
December 3 – Princess Louise of the United Kingdom, second youngest daughter of Queen Victoria (b. 1848)
December 12 –

Douglas Fairbanks

, American actor (b. 1883)
December 22 –

Ma Rainey

, American blues singer (b. 1886)
December 23 –

Anthony Fokker

, Dutch-American aircraft manufacturer (b. 1890)
date unknown –

Keeleri Kunhikannan

, father of the Kerala Circus
date unknown –

Percy Douglas

, chairman of the

British Graham Land Expedition

(BGLE) Advisory Committee
Nobel Prizes
[
]
Physics –

Ernest Orlando Lawrence

Chemistry

–

Adolf Friedrich Johann Butenandt

,

Leopold Ruzicka

Physiology or Medicine

–

Gerhard Domagk

Literature

–

Frans Eemil Sillanpää

Peace – not awarded
References
[
]
The 1930s Timeline: 1939 – from American Studies Programs at The University of Virginia
[1] Paula Phelan, 1939 Into The Dark, 2009, ZAPmedia.
This page uses content from the English language Wikipedia. The original content was at 1939. The list of authors can be seen in the page history. As with this Familypedia wiki, the content of Wikipedia is available under the Creative Commons License.
People of the year 1939 at Familypedia
75 people were born in 1939
30 children were born to the 30 women born in 1939
296 people died in 1939
12851 people lived in 1939
Events of the year 1939 at Familypedia
106 people were married in 1939.
There were 0 military battles in 1939.