We're Getting Mutants in the MCU - The Loop
Play Sound
The 4th century BC started the first day of 400 BC and ended the last day of 301 BC. It is considered part of the Classical era, epoch, or historical period.
Overview
[
]
This century marked the height of Classical Greek civilization in all of its aspects. By the year 400 Greek philosophy, art, literature and architechture had spread far a wide with the numerous independent Greek colonies that had sprung up throughout the lands of the eastern Mediterranean.
Arguably the most important series of political events in this period were the conquests of Alexander, bringing about the collapse of the once formidable Persian Empire and spreading Greek culture far into the east. Alexander dreamed of an east/west union, but when his short life ended, his vast empire was plunged into civil war as his generals each carved out their own separate kingdoms. Thus began the Hellenistic age, a period characterized by a more absolute approach to rule, with Greek kings taking on royal trappings and setting up hereditary successions. While a degree of democracy still existed in some of the remaining independent Greek cities, many scholars see this age as marking the end of classical Greece.
Events
[
]
Significant People
[
]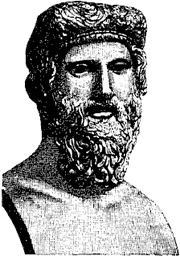 Inventions, discoveries, introductions
[
]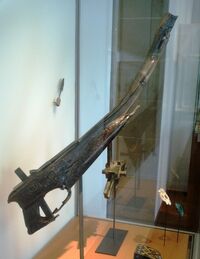 Decades and years
[
]
[[::Decades|Decades]] and [[::Years|Years]]
4th century BC

[[::6th century BC|6th century BC]] ←[[::5th century BC|5th century BC]] ← ↔ →[[::3rd century BC|3rd century BC]]→[[::2nd century BC|2nd century BC]]
[[::409–400 BC|409–400 BC

]]

[[::409 BC|409 BC

]]

[[::408 BC|408 BC

]]

[[::407 BC|407 BC

]]

[[::406 BC|406 BC

]]

[[::405 BC|405 BC

]]

[[::404 BC|404 BC

]]

[[::403 BC|403 BC

]]

[[::402 BC|402 BC

]]

[[::401 BC|401 BC

]]

[[::400 BC|400 BC

]]




[[::390s BC|390s BC

]]

[[::399 BC|399 BC

]]

[[::398 BC|398 BC

]]

[[::397 BC|397 BC

]]

[[::396 BC|396 BC

]]

[[::395 BC|395 BC

]]

[[::394 BC|394 BC

]]

[[::393 BC|393 BC

]]

[[::392 BC|392 BC

]]

[[::391 BC|391 BC

]]

[[::390 BC|390 BC

]]




[[::380s BC|380s BC

]]

[[::389 BC|389 BC

]]

[[::388 BC|388 BC

]]

[[::387 BC|387 BC

]]

[[::386 BC|386 BC

]]

[[::385 BC|385 BC

]]

[[::384 BC|384 BC

]]

[[::383 BC|383 BC

]]

[[::382 BC|382 BC

]]

[[::381 BC|381 BC

]]

[[::380 BC|380 BC

]]




[[::370s BC|370s BC

]]

[[::379 BC|379 BC

]]

[[::378 BC|378 BC

]]

[[::377 BC|377 BC

]]

[[::376 BC|376 BC

]]

[[::375 BC|375 BC

]]

[[::374 BC|374 BC

]]

[[::373 BC|373 BC

]]

[[::372 BC|372 BC

]]

[[::371 BC|371 BC

]]

[[::370 BC|370 BC

]]




[[::360s BC|360s BC

]]

[[::369 BC|369 BC

]]

[[::368 BC|368 BC

]]

[[::367 BC|367 BC

]]

[[::366 BC|366 BC

]]

[[::365 BC|365 BC

]]

[[::364 BC|364 BC

]]

[[::363 BC|363 BC

]]

[[::362 BC|362 BC

]]

[[::361 BC|361 BC

]]

[[::360 BC|360 BC

]]




[[::350s BC|350s BC

]]

[[::359 BC|359 BC

]]

[[::358 BC|358 BC

]]

[[::357 BC|357 BC

]]

[[::356 BC|356 BC

]]

[[::355 BC|355 BC

]]

[[::354 BC|354 BC

]]

[[::353 BC|353 BC

]]

[[::352 BC|352 BC

]]

[[::351 BC|351 BC

]]

[[::350 BC|350 BC

]]




[[::340s BC|340s BC

]]

[[::349 BC|349 BC

]]

[[::348 BC|348 BC

]]

[[::347 BC|347 BC

]]

[[::346 BC|346 BC

]]

[[::345 BC|345 BC

]]

[[::344 BC|344 BC

]]

[[::343 BC|343 BC

]]

[[::342 BC|342 BC

]]

[[::341 BC|341 BC

]]

[[::340 BC|340 BC

]]




[[::330s BC|330s BC

]]

[[::339 BC|339 BC

]]

[[::338 BC|338 BC

]]

[[::337 BC|337 BC

]]

[[::336 BC|336 BC

]]

[[::335 BC|335 BC

]]

[[::334 BC|334 BC

]]

[[::333 BC|333 BC

]]

[[::332 BC|332 BC

]]

[[::331 BC|331 BC

]]

[[::330 BC|330 BC

]]




[[::320s BC|320s BC

]]

[[::329 BC|329 BC

]]

[[::328 BC|328 BC

]]

[[::327 BC|327 BC

]]

[[::326 BC|326 BC

]]

[[::325 BC|325 BC

]]

[[::324 BC|324 BC

]]

[[::323 BC|323 BC

]]

[[::322 BC|322 BC

]]

[[::321 BC|321 BC

]]

[[::320 BC|320 BC

]]




[[::310s BC|310s BC

]]

[[::319 BC|319 BC

]]

[[::318 BC|318 BC

]]

[[::317 BC|317 BC

]]

[[::316 BC|316 BC

]]

[[::315 BC|315 BC

]]

[[::314 BC|314 BC

]]

[[::313 BC|313 BC

]]

[[::312 BC|312 BC

]]

[[::311 BC|311 BC

]]

[[::310 BC|310 BC

]]




[[::309–300 BC|309–300 BC

]]

[[::309 BC|309 BC

]]

[[::308 BC|308 BC

]]

[[::307 BC|307 BC

]]

[[::306 BC|306 BC

]]

[[::305 BC|305 BC

]]

[[::304 BC|304 BC

]]

[[::303 BC|303 BC

]]

[[::302 BC|302 BC

]]

[[::301 BC|301 BC

]]

[[::300 BC|300 BC

]]




[[::290s BC|290s BC

]]

[[::299 BC|299 BC

]]

[[::298 BC|298 BC

]]

[[::297 BC|297 BC

]]

[[::296 BC|296 BC

]]

[[::295 BC|295 BC

]]

[[::294 BC|294 BC

]]

[[::293 BC|293 BC

]]

[[::292 BC|292 BC

]]

[[::291 BC|291 BC

]]

[[::290 BC|290 BC

]]



[[::Centuries|Centuries]] and [[::Millennia|Millennia]]
Millennium
Century
Before Christ / Before Common Era (BC/BCE)
[[::4th millennium BC|4th]]:
[[::40th century BC|40th]]
[[::39th century BC|39th]]
[[::38th century BC|38th]]
[[::37th century BC|37th]]
[[::36th century BC|36th]]
[[::35th century BC|35th]]
[[::34th century BC|34th]]
[[::33rd century BC|33rd]]
[[::32nd century BC|32nd]]
[[::31st century BC|31st]]
[[::3rd millennium BC|3rd]]:
[[::30th century BC|30th]]
[[::29th century BC|29th]]
[[::28th century BC|28th]]
[[::27th century BC|27th]]
[[::26th century BC|26th]]
[[::25th century BC|25th]]
[[::24th century BC|24th]]
[[::23rd century BC|23rd]]
[[::22nd century BC|22nd]]
[[::21st century BC|21st]]
[[::2nd millennium BC|2nd]]:
[[::20th century BC|20th]]
[[::19th century BC|19th]]
[[::18th century BC|18th]]
[[::17th century BC|17th]]
[[::16th century BC|16th]]
[[::15th century BC|15th]]
[[::14th century BC|14th]]
[[::13th century BC|13th]]
[[::12th century BC|12th]]
[[::11th century BC|11th]]
[[::1st millennium BC|1st]]:
[[::10th century BC|10th]]
  [[::9th century BC|9th]]
  [[::8th century BC|8th]]
  [[::7th century BC|7th]]
  [[::6th century BC|6th]]
  [[::5th century BC|5th]]
  [[::4th century BC|4th]]
  [[::3rd century BC|3rd]]
  [[::2nd century BC|2nd]]
  [[::1st century BC|1st]]
Anno Domini / Common Era (AD/CE)
[[::1st millennium|1st]]:
  [[::1st century|1st]]
  [[::2nd century|2nd]]
  [[::3rd century|3rd]]
  [[::4th century|4th]]
  [[::5th century|5th]]
  [[::6th century|6th]]
  [[::7th century|7th]]
  [[::8th century|8th]]
  [[::9th century|9th]]
[[::10th century|10th]]
[[::2nd millennium|2nd]]:
[[::11th century|11th]]
[[::12th century|12th]]
[[::13th century|13th]]
[[::14th century|14th]]
[[::15th century|15th]]
[[::16th century|16th]]
[[::17th century|17th]]
[[::18th century|18th]]
[[::19th century|19th]]
[[::20th century|20th]]
[[::3rd millennium|3rd]]:
[[::21st century|21st]]
[[::22nd century|22nd]]
[[::23rd century|23rd]]
[[::24th century|24th]]
[[::25th century|25th]]
[[::26th century|26th]]
[[::27th century|27th]]
[[::28th century|28th]]
[[::29th century|29th]]
[[::30th century|30th]]
[[::4th millennium|4th]]:
[[::31st century|31st]]