Jurassic World: Dominion Dominates Fandom Wikis - The Loop
Play Sound
The 6th century BC started the first day of 600 BC and ended the last day of 501 BC.
Overview
[
]
In the Near East, the first half of this century was dominated by the Neo Babylonian or Chaldean empire, which had risen to power late in the previous century after successfully rebelling against Assyrian rule. The Kingdom of Judah came to an end in 587 BC when Babylonian forces under Nebuchadnezzar II captured Jerusalem, and removed most of its population to their own lands. Babylonian rule was toppled however in the 540's, by Cyrus, who foundered the Persian Empire in its place. The Persian Empire continued to expand and grew into the greatest empire the world had yet known.
In Iron Age Europe, the Celtic expansion is in progress. China is in the Spring and Autumn Period.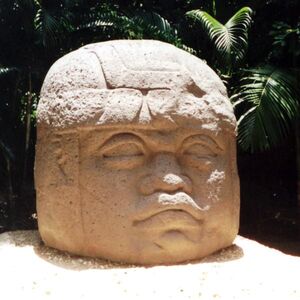 Events
[
]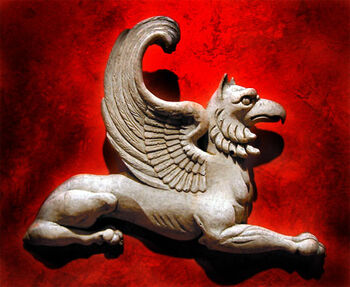 Significant persons
[
]
Inventions, discoveries, introductions
[
]
References
[
]
Decades and years
[
]
[[::Decades|Decades]] and [[::Years|Years]]
6th century BC

[[::8th century BC|8th century BC]] ←[[::7th century BC|7th century BC]] ← ↔ →[[::5th century BC|5th century BC]]→[[::4th century BC|4th century BC]]
[[::609–600 BC|609–600 BC

]]

[[::609 BC|609 BC

]]

[[::608 BC|608 BC

]]

[[::607 BC|607 BC

]]

[[::606 BC|606 BC

]]

[[::605 BC|605 BC

]]

[[::604 BC|604 BC

]]

[[::603 BC|603 BC

]]

[[::602 BC|602 BC

]]

[[::601 BC|601 BC

]]

[[::600 BC|600 BC

]]




[[::590s BC|590s BC

]]

[[::599 BC|599 BC

]]

[[::598 BC|598 BC

]]

[[::597 BC|597 BC

]]

[[::596 BC|596 BC

]]

[[::595 BC|595 BC

]]

[[::594 BC|594 BC

]]

[[::593 BC|593 BC

]]

[[::592 BC|592 BC

]]

[[::591 BC|591 BC

]]

[[::590 BC|590 BC

]]




[[::580s BC|580s BC

]]

[[::589 BC|589 BC

]]

[[::588 BC|588 BC

]]

[[::587 BC|587 BC

]]

[[::586 BC|586 BC

]]

[[::585 BC|585 BC

]]

[[::584 BC|584 BC

]]

[[::583 BC|583 BC

]]

[[::582 BC|582 BC

]]

[[::581 BC|581 BC

]]

[[::580 BC|580 BC

]]




[[::570s BC|570s BC

]]

[[::579 BC|579 BC

]]

[[::578 BC|578 BC

]]

[[::577 BC|577 BC

]]

[[::576 BC|576 BC

]]

[[::575 BC|575 BC

]]

[[::574 BC|574 BC

]]

[[::573 BC|573 BC

]]

[[::572 BC|572 BC

]]

[[::571 BC|571 BC

]]

[[::570 BC|570 BC

]]




[[::560s BC|560s BC

]]

[[::569 BC|569 BC

]]

[[::568 BC|568 BC

]]

[[::567 BC|567 BC

]]

[[::566 BC|566 BC

]]

[[::565 BC|565 BC

]]

[[::564 BC|564 BC

]]

[[::563 BC|563 BC

]]

[[::562 BC|562 BC

]]

[[::561 BC|561 BC

]]

[[::560 BC|560 BC

]]




[[::550s BC|550s BC

]]

[[::559 BC|559 BC

]]

[[::558 BC|558 BC

]]

[[::557 BC|557 BC

]]

[[::556 BC|556 BC

]]

[[::555 BC|555 BC

]]

[[::554 BC|554 BC

]]

[[::553 BC|553 BC

]]

[[::552 BC|552 BC

]]

[[::551 BC|551 BC

]]

[[::550 BC|550 BC

]]




[[::540s BC|540s BC

]]

[[::549 BC|549 BC

]]

[[::548 BC|548 BC

]]

[[::547 BC|547 BC

]]

[[::546 BC|546 BC

]]

[[::545 BC|545 BC

]]

[[::544 BC|544 BC

]]

[[::543 BC|543 BC

]]

[[::542 BC|542 BC

]]

[[::541 BC|541 BC

]]

[[::540 BC|540 BC

]]




[[::530s BC|530s BC

]]

[[::539 BC|539 BC

]]

[[::538 BC|538 BC

]]

[[::537 BC|537 BC

]]

[[::536 BC|536 BC

]]

[[::535 BC|535 BC

]]

[[::534 BC|534 BC

]]

[[::533 BC|533 BC

]]

[[::532 BC|532 BC

]]

[[::531 BC|531 BC

]]

[[::530 BC|530 BC

]]




[[::520s BC|520s BC

]]

[[::529 BC|529 BC

]]

[[::528 BC|528 BC

]]

[[::527 BC|527 BC

]]

[[::526 BC|526 BC

]]

[[::525 BC|525 BC

]]

[[::524 BC|524 BC

]]

[[::523 BC|523 BC

]]

[[::522 BC|522 BC

]]

[[::521 BC|521 BC

]]

[[::520 BC|520 BC

]]




[[::510s BC|510s BC

]]

[[::519 BC|519 BC

]]

[[::518 BC|518 BC

]]

[[::517 BC|517 BC

]]

[[::516 BC|516 BC

]]

[[::515 BC|515 BC

]]

[[::514 BC|514 BC

]]

[[::513 BC|513 BC

]]

[[::512 BC|512 BC

]]

[[::511 BC|511 BC

]]

[[::510 BC|510 BC

]]




[[::509–500 BC|509–500 BC

]]

[[::509 BC|509 BC

]]

[[::508 BC|508 BC

]]

[[::507 BC|507 BC

]]

[[::506 BC|506 BC

]]

[[::505 BC|505 BC

]]

[[::504 BC|504 BC

]]

[[::503 BC|503 BC

]]

[[::502 BC|502 BC

]]

[[::501 BC|501 BC

]]

[[::500 BC|500 BC

]]




[[::490s BC|490s BC

]]

[[::499 BC|499 BC

]]

[[::498 BC|498 BC

]]

[[::497 BC|497 BC

]]

[[::496 BC|496 BC

]]

[[::495 BC|495 BC

]]

[[::494 BC|494 BC

]]

[[::493 BC|493 BC

]]

[[::492 BC|492 BC

]]

[[::491 BC|491 BC

]]

[[::490 BC|490 BC

]]



[[::Centuries|Centuries]] and [[::Millennia|Millennia]]
Millennium
Century
Before Christ / Before Common Era (BC/BCE)
[[::4th millennium BC|4th]]:
[[::40th century BC|40th]]
[[::39th century BC|39th]]
[[::38th century BC|38th]]
[[::37th century BC|37th]]
[[::36th century BC|36th]]
[[::35th century BC|35th]]
[[::34th century BC|34th]]
[[::33rd century BC|33rd]]
[[::32nd century BC|32nd]]
[[::31st century BC|31st]]
[[::3rd millennium BC|3rd]]:
[[::30th century BC|30th]]
[[::29th century BC|29th]]
[[::28th century BC|28th]]
[[::27th century BC|27th]]
[[::26th century BC|26th]]
[[::25th century BC|25th]]
[[::24th century BC|24th]]
[[::23rd century BC|23rd]]
[[::22nd century BC|22nd]]
[[::21st century BC|21st]]
[[::2nd millennium BC|2nd]]:
[[::20th century BC|20th]]
[[::19th century BC|19th]]
[[::18th century BC|18th]]
[[::17th century BC|17th]]
[[::16th century BC|16th]]
[[::15th century BC|15th]]
[[::14th century BC|14th]]
[[::13th century BC|13th]]
[[::12th century BC|12th]]
[[::11th century BC|11th]]
[[::1st millennium BC|1st]]:
[[::10th century BC|10th]]
  [[::9th century BC|9th]]
  [[::8th century BC|8th]]
  [[::7th century BC|7th]]
  [[::6th century BC|6th]]
  [[::5th century BC|5th]]
  [[::4th century BC|4th]]
  [[::3rd century BC|3rd]]
  [[::2nd century BC|2nd]]
  [[::1st century BC|1st]]
Anno Domini / Common Era (AD/CE)
[[::1st millennium|1st]]:
  [[::1st century|1st]]
  [[::2nd century|2nd]]
  [[::3rd century|3rd]]
  [[::4th century|4th]]
  [[::5th century|5th]]
  [[::6th century|6th]]
  [[::7th century|7th]]
  [[::8th century|8th]]
  [[::9th century|9th]]
[[::10th century|10th]]
[[::2nd millennium|2nd]]:
[[::11th century|11th]]
[[::12th century|12th]]
[[::13th century|13th]]
[[::14th century|14th]]
[[::15th century|15th]]
[[::16th century|16th]]
[[::17th century|17th]]
[[::18th century|18th]]
[[::19th century|19th]]
[[::20th century|20th]]
[[::3rd millennium|3rd]]:
[[::21st century|21st]]
[[::22nd century|22nd]]
[[::23rd century|23rd]]
[[::24th century|24th]]
[[::25th century|25th]]
[[::26th century|26th]]
[[::27th century|27th]]
[[::28th century|28th]]
[[::29th century|29th]]
[[::30th century|30th]]
[[::4th millennium|4th]]:
[[::31st century|31st]]