We're Getting Mutants in the MCU - The Loop
Play Sound
This page collects information about people with surname Adair who were known or believed to have lived in early South Carolina.
Family Ancestry
[
]
The Adair Family name most likely descends from the ADAIR clan of Scotland originating in the Nithsdale region and closely associated with the Edgar and Galloway families there. Most of these families migrated first from Scotland to Ireland and then because of severe financial hardships there migrated to America in the 18th Century.
Nithsdale also known by its anglicised Gaelic name Strathnith, Stranith or Stranit, is the strath of the River Nith in Scotland, and the name of the region.
Notable Individuals
[
]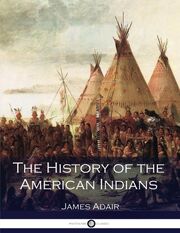 Notable Landmarks
[
]
Adair by County
[
]
Adair in Abbeville County, South Carolina

Adair in Aiken County, South Carolina

Adair in Allendale County, South Carolina

Adair in Bamberg County, South Carolina

Adair in Barnwell County, South Carolina

Adair in Beaufort County, South Carolina

Adair in Berkeley County, South Carolina

Adair in Calhoun County, South Carolina

Adair in Charleston County, South Carolina

Adair in Cherokee County, South Carolina

Adair in Chesterfield County, South Carolina

Adair in Clarendon County, South Carolina

Adair in Colleton County, South Carolina

Adair in Darlington County, South Carolina

Adair in Dillon County, South Carolina

Adair in Dorchester County, South Carolina

Adair in Edgefield County, South Carolina

Adair in Fairfield County, South Carolina

Adair in Florence County, South Carolina

Adair in Georgetown County, South Carolina

Adair in Greenville County, South Carolina

Adair in Greenwood County, South Carolina

Adair in Hampton County, South Carolina

Adair in Horry County, South Carolina

Adair in Jasper County, South Carolina

Adair in Kershaw County, South Carolina

Adair in Lancaster County, South Carolina

Adair in Lee County, South Carolina

Adair in Lexington County, South Carolina

Adair in Marion County, South Carolina

Adair in Marlboro County, South Carolina

Adair in McCormick County, South Carolina

Adair in Newberry County, South Carolina

Adair in Orangeburg County, South Carolina

Adair in Pickens County, South Carolina

Adair in Richland County, South Carolina

Adair in Saluda County, South Carolina

Adair in Spartanburg County, South Carolina

Adair in Sumter County, South Carolina

Adair in Union County, South Carolina

Adair in Williamsburg County, South Carolina

Adair in York County, South Carolina