Obi-Wan Finale - The Loop
Play Sound
This page collects information about people with surname Alden who were known or believed to have lived in early Massachusetts.
Notable Individuals
[
]
Notable Landmarks
[
]
1629 Alden House in Duxbury
[
]
By 1629, John Alden, Sr. and his family had moved to Duxbury, Massachusetts where they built their first family home, only 38 feet x 10 feet big, in which he would raise a family of 10 children. He would build a much larger home in 1653, which much of the business of Plymouth Colony was transacted as he served as court clerk. Today, 1653 Alden House, which stands on Alden Street, is operated as a Alden family history museum by Alden Kindred Society.
Pilgrim Monument
[
]
National Monument to the Forefathers, commemorates the Mayflower Pilgrims, (including this person) who came to Plymouth Colony in 1620 on the Mayflower. Dedicated on August 1, 1889, it is thought to be the world's largest solid granite monument. Located on an 11 acre hilltop site on Allerton Street in Plymouth, Massachusetts.
External Links
[
]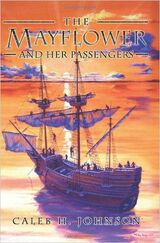 Alden by County
[
]