This page collects information about people with surname Alden who were known or believed to have lived in Plymouth County, Massachusetts.
Notable Individuals
Notable Landmarks
1629 Alden House in Duxbury
By 1629, John Alden, Sr. and his family had moved to Duxbury, Massachusetts where they built their first family home, only 38 feet x 10 feet big, in which he would raise a family of 10 children. He would build a much larger home in 1653, which much of the business of Plymouth Colony was transacted as he served as court clerk. Today, 1653 Alden House, which stands on Alden Street, is operated as a Alden family history museum by Alden Kindred Society.
Pilgrim Monument
National Monument to the Forefathers, commemorates the Mayflower Pilgrims, (including this person) who came to Plymouth Colony in 1620 on the Mayflower. Dedicated on August 1, 1889, it is thought to be the world's largest solid granite monument. Located on an 11 acre hilltop site on Allerton Street in Plymouth, Massachusetts.
Gamaliel Bradford House
Gamaliel Bradford House - In 1807, Capt Gamaliel Bradford, son of Col. Gamaliel Bradford and Sarah Alden (1731-1788) built his home in Duxbury MA. The house is locally distinctive for its brick side walls and monitor section above the hip roof. The house was home to Rev. Josiah More later in the 19th century. The house was listed on the National Register of Historic Places in 1978.
External Links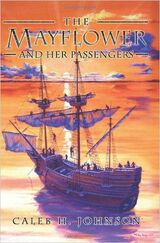 See Also
:Note, for the following tables, that there may be more than one county or district of this name and that some contributors may have entered a different (possibly shorter and/or ambiguous) name when this one was meant. Search for similar names to get a more complete result. Common abbreviations are "Co." and "Cty", but there may have been no word for "county" (or equivalent) included, or such a word may have been wrongly included.
Familypedia people with surname Alden in Plymouth County, Massachusetts

Readers can sort columns using the triangles at top.
Born in Plymouth County, Massachusetts
|   | Birth place | Birth date | Father | Mother | Joined with-g1 |
| --- | --- | --- | --- | --- | --- |
| Andrew Alden (1684-1754) | Duxbury, Plymouth County, Massachusetts | 1684 | Johnathan Alden (1633-1697) | Abigail Hallett (1644-1725) | Lydia Stanford (1690-1734) |
| Anna Alden (1678-1705) | Duxbury, Plymouth County, Massachusetts | 1678 | Johnathan Alden (1633-1697) | Abigail Hallett (1644-1725) | Josiah Snell (1674-1753) |
| Benjamin Alden (1681-1741) | Duxbury, Plymouth County, Massachusetts, Kingdom of England | 1680 | David Alden (1645-1719) | Mary Southworth (c1650-1719) | Hannah Brewster (1688-1763) |
| Briggs Alden (1723-1796) | Duxbury, Plymouth County, Massachusetts | 8 June 1723 | John Alden (1682-1739) | Hannah Briggs (1684-1739) | Mercy Wadsworth (1724-1812) |
| David Alden (1645-1719) | 1629 Alden House, Duxbury, Plymouth County, Massachusetts, United States | 1646 | John Alden (c1599-1687) | Priscilla Mullins (1602-1680) | Mary Southworth (c1650-1719) |
| David Alden (1717-1782) | Duxbury, Plymouth County, Massachusetts | 14 February 1717 | Benjamin Alden (1681-1741) | Hannah Brewster (1688-1763) | Elizabeth Thorndike (1731-1804) |
| Deborah Alden (1721-1730) | Duxbury, Plymouth County, Massachusetts | 16 May 1721 | John Alden (1682-1739) | Hannah Briggs (1684-1739) | |
| Eleazer Alden (1694-1773) | Bridgewater, Plymouth County, Massachusetts, Great Britain | 24 September 1694 | Joseph Alden (1668-1747) | Hannah Dunham (1670-1748) | Martha Shaw (1700-1769) |
| Eliab Alden (1761-1844) | Middleborough, Plymouth County, Massachusetts | 29 March 1761 | Joseph Alden (1716-1787) | Hannah Hall (1728-1766) | Mary Hathaway (1766-1859) |
| Elizabeth Alden (1625-1717) | Plymouth, Plymouth County, Massachusetts | 1625 | John Alden (c1599-1687) | Priscilla Mullins (1602-1680) | William Pabodie (1620-1707) |
| Elizabeth Alden (1673-1705) | Bridgewater, Plymouth County, Massachusetts, United States | February 1673 | Joseph Alden (1627-1696) | Mary Simmons (1638-1697) | Benjamin Snow (1668-1743) |
| Elizabeth Alden (1673-1757) | Bridgewater, Plymouth County, Massachusetts | September 1673 | Johnathan Alden (1633-1697) | Abigail Hallett (1644-1725) | Edmund Chandler (1670-1717) |
| Henry Southworth Alden (1671-1730) | Duxbury, Plymouth County, Massachusetts | 1671 | David Alden (1645-1719) | Mary Southworth (c1650-1719) | Elizabeth Collier (1668-1689) |
| Hopestill Alden (1671-1753) | Bridgewater, Plymouth County, Massachusetts | 1671 | Joseph Alden (1627-1696) | Mary Simmons (1638-1697) | Joseph Snow (1664-1753) |
| Ichabod Alden (1739-1778) | Duxbury, Plymouth County, Massachusetts, United States | 11 August 1740 | Samuel Alden (1688-1781) | Sarah Sprague (1701-1773) | Mary Wakefield (1742-) |
| Isaac Alden (1666-1727) | Bridgewater, Plymouth County, Massachusetts | 21 December 1664 | Joseph Alden (1627-1696) | Mary Simmons (1638-1697) | Mehitable Allen (1664-1725) |
| John Alden (1674-1730) | Bridgewater, Plymouth County, Massachusetts, United States | 1 September 1674 | Joseph Alden (1627-1696) | Mary Simmons (1638-1697) | Hannah White (1681-1732) |
| John Alden (1622-1701) | Plymouth, Plymouth County, Massachusetts, United States | 16 May 1622 | John Alden (c1599-1687) | Priscilla Mullins (1602-1680) | Elizabeth Phillips (1622-1695) |
| John Alden (1682-1739) | Duxbury, Plymouth County, Massachusetts | 14 March 1682 | Johnathan Alden (1633-1697) | Abigail Hallett (1644-1725) | Hannah Briggs (1684-1739) |
| John Alden (1744-1766) | Duxbury, Plymouth County, Massachusetts | 24 January 1745 | Briggs Alden (1723-1796) | Mercy Wadsworth (1724-1812) | |
| Jonathan Alden (1721-1805) | Bridgewater, Plymouth County, Massachusetts, United States | 22 June 1721 | Eleazer Alden (1694-1773) | Martha Shaw (1700-1769) | Experience Hayward (1710-1809) |
| Johnathan Alden (1633-1697) | 1629 Alden House, Duxbury, Plymouth County, Massachusetts, Kingdom of England | 22 May 1632 | John Alden (c1599-1687) | Priscilla Mullins (1602-1680) | Abigail Hallett (1644-1725) |
| Jonathan Alden (1686-1770) | Duxbury, Plymouth County, Massachusetts | March 1686 | Johnathan Alden (1633-1697) | Abigail Hallett (1644-1725) | Elizabeth Arnold (1684-1731) |
| Joseph Alden (1627-1696) | Plymouth, Plymouth County, Massachusetts, Kingdom of England | 22 May 1627 | John Alden (c1599-1687) | Priscilla Mullins (1602-1680) | Mary Simmons (1638-1697) |
| Joseph Alden (1668-1747) | Bridgewater, Plymouth County, Massachusetts, Kingdom of England | 1668 | Joseph Alden (1627-1696) | Mary Simmons (1638-1697) | Hannah Dunham (1670-1748) |
| Joseph Alden (1716-1787) | Middleborough, Plymouth County, Massachusetts | 11 September 1716 | John Alden (1674-1730) | Hannah White (1681-1732) | Hannah Hall (1728-1766) |
| Josiah Alden (1773-1833) | Bridgewater, Plymouth County, Massachusetts | 1773 | Josiah Alden (1738-) | Bathsheba Jones (1740-1833) | Olivet Brown (1773-) |
| Josiah Alden (1738-) | Brockton, Plymouth County, Massachusetts | 26 May 1738 | Samuel Alden (1705-1783) | Abiah Edson (1706-1749) | Bathsheba Jones (1740-1833) |
| Mary Alden (1632-1688) | 1629 Alden House, Duxbury, Plymouth County, Massachusetts, Kingdom of England | 1638 | John Alden (c1599-1687) | Priscilla Mullins (1602-1680) | |
| Mary Alden (1709-1789) | Duxbury, Plymouth County, Massachusetts | 1 January 1709 | Benjamin Alden (1681-1741) | Hannah Brewster (1688-1763) | John Wadsworth (1706-1799) |
| Mary Alden (1691-1772) | Bridgewater, Plymouth County, Massachusetts, United States | 10 July 1691 | Isaac Alden (1666-1727) | Mehitable Allen (1664-1725) | Peter Webb (1657-1718) |
| Mercy Alden (1669-1727) | Bridgewater, Plymouth County, Massachusetts | 1669 | Joseph Alden (1627-1696) | Mary Simmons (1638-1697) | John Burrill (1658-1731) |
| Noah Alden (1725-1797) | Bridgewater, Plymouth County, Massachusetts | 31 May 1725 | John Alden (1674-1730) | Hannah White (1681-1732) | Mary Joanna Vaughn (1725-1804) |
| Priscilla Alden (1647-1688) | 1629 Alden House, Duxbury, Plymouth County, Massachusetts, United States | 1639 | John Alden (c1599-1687) | Priscilla Mullins (1602-1680) | |
| Rebecca Alden (1649-1689) | 1629 Alden House, Duxbury, Plymouth County, Massachusetts, United States | 1643 | John Alden (c1599-1687) | Priscilla Mullins (1602-1680) | Thomas Delano (1642-1723) |
| Ruth Alden (1643-1674) | 1629 Alden House, Duxbury, Plymouth County, Massachusetts, United States | 1643 | John Alden (c1599-1687) | Priscilla Mullins (1602-1680) | John Bass (1630-1716) |
| Samuel Alden (1705-1783) | Bridgewater, Plymouth County, Massachusetts | 20 August 1705 | Joseph Alden (1668-1747) | Hannah Dunham (1670-1748) | Abiah Edson (1706-1749) |
| Samuel Alden (1688-1781) | Duxbury, Plymouth County, Massachusetts, United States (Kingdom of England) | 22 December 1688 | David Alden (1645-1719) | Mary Southworth (c1650-1719) | Sarah Sprague (1701-1773) |
| Sarah Alden (1681-1738) | Duxbury, Plymouth County, Massachusetts | September 1681 | Johnathan Alden (1633-1697) | Abigail Hallett (1644-1725) | Thomas Southworth (1676-1743) |
| Sarah Alden (1731-1788) | Duxbury, Plymouth County, Massachusetts | 2 December 1731 | Samuel Alden (1688-1781) | Sarah Sprague (1701-1773) | Gamaliel Bradford (1731-1807) |
| Sarah Alden (1665-1713) | Bridgewater, Plymouth County, Massachusetts | 1665 | Joseph Alden (1627-1696) | Mary Simmons (1638-1697) | Joseph Crossman (1665-) |
| Sarah Alden (1627-1674) | Plymouth Colony, Duxbury, Plymouth County, Massachusetts, United States | 1627 | John Alden (c1599-1687) | Priscilla Mullins (1602-1680) | Alexander Standish (1627-1702) |
| Timothy Alden (1736-1828) | Brockton, Plymouth County, Massachusetts, United Kingdom | 24 November 1736 | Eleazer Alden (1694-1773) | Martha Shaw (1700-1769) | Sarah Weld (1738-1796) |
Baptised in Plymouth County, Massachusetts
Married in Plymouth County, Massachusetts
Grouping is for "first marriage", "second marriage", etc as indicated in column headings
|   | Birth place | Baptism place | Wedding1 date | Wedding1 place | Joined with-g1 |
| --- | --- | --- | --- | --- | --- |
| Andrew Alden (1684-1754) | Duxbury, Plymouth County, Massachusetts | | 14 February 1714 | Duxbury, Plymouth County, Massachusetts | Lydia Stanford (1690-1734) |
| Anna Alden (1678-1705) | Duxbury, Plymouth County, Massachusetts | | 21 December 1699 | Duxbury, Plymouth County, Massachusetts | Josiah Snell (1674-1753) |
| Benjamin Alden (1681-1741) | Duxbury, Plymouth County, Massachusetts, Kingdom of England | | 1708 | Plymouth County, Massachusetts | Hannah Brewster (1688-1763) |
| Briggs Alden (1723-1796) | Duxbury, Plymouth County, Massachusetts | | 19 November 1741 | Duxbury, Plymouth County, Massachusetts | Mercy Wadsworth (1724-1812) |
| David Alden (1645-1719) | 1629 Alden House, Duxbury, Plymouth County, Massachusetts, United States | | 1670 | Plymouth County, Massachusetts, United States | Mary Southworth (c1650-1719) |
| David Alden (1717-1782) | Duxbury, Plymouth County, Massachusetts | | 1742 | Duxbury, Plymouth County, Massachusetts | Elizabeth Thorndike (1731-1804) |
| Eleazer Alden (1694-1773) | Bridgewater, Plymouth County, Massachusetts, Great Britain | | 11 May 1720 | Bridgewater, Plymouth County, Massachusetts | Martha Shaw (1700-1769) |
| Eliab Alden (1761-1844) | Middleborough, Plymouth County, Massachusetts | | 6 March 1782 | Middleborough, Plymouth County, Massachusetts | Mary Hathaway (1766-1859) |
| Elizabeth Alden (1673-1757) | Bridgewater, Plymouth County, Massachusetts | | 1694 | Duxbury, Plymouth County, Massachusetts | Edmund Chandler (1670-1717) |
| Elizabeth Alden (1625-1717) | Plymouth, Plymouth County, Massachusetts | | 26 December 1644 | Duxbury, Plymouth County, Massachusetts | William Pabodie (1620-1707) |
| Elizabeth Alden (1673-1705) | Bridgewater, Plymouth County, Massachusetts, United States | | 12 December 1693 | Bridgewater, Plymouth County, Massachusetts, United States | Benjamin Snow (1668-1743) |
| Hopestill Alden (1671-1753) | Bridgewater, Plymouth County, Massachusetts | | 1689 | Bridgewater, Plymouth County, Massachusetts | Joseph Snow (1664-1753) |
| Isaac Alden (1666-1727) | Bridgewater, Plymouth County, Massachusetts | | 2 December 1685 | Bridgewater, Plymouth County, Massachusetts | Mehitable Allen (1664-1725) |
| John Alden (c1599-1687) | England, United Kingdom | | 1622 | Plymouth Colony, Plymouth, Plymouth County, Massachusetts, United States | Priscilla Mullins (1602-1680) |
| John Alden (1682-1739) | Duxbury, Plymouth County, Massachusetts | | 12 January 1709 | Scituate, Plymouth County, Massachusetts | Hannah Briggs (1684-1739) |
| John Alden (1622-1701) | Plymouth, Plymouth County, Massachusetts, United States | | 1 April 1659 | Duxbury, Plymouth County, Massachusetts, United States | Elizabeth Phillips (1622-1695) |
| John Alden (1674-1730) | Bridgewater, Plymouth County, Massachusetts, United States | | 12 December 1693 | Bridgewater, Plymouth County, Massachusetts, United States | Hannah White (1681-1732) |
| Jonathan Alden (1721-1805) | Bridgewater, Plymouth County, Massachusetts, United States | | 24 January 1743 | Bridgewater, Plymouth County, Massachusetts | Experience Hayward (1710-1809) |
| Johnathan Alden (1633-1697) | 1629 Alden House, Duxbury, Plymouth County, Massachusetts, Kingdom of England | | 10 December 1672 | Duxbury, Plymouth County, Massachusetts | Abigail Hallett (1644-1725) |
| Jonathan Alden (1686-1770) | Duxbury, Plymouth County, Massachusetts | | 17 January 1718 | Marshfield, Plymouth County, Massachusetts | Elizabeth Arnold (1684-1731) |
| Joseph Alden (1627-1696) | Plymouth, Plymouth County, Massachusetts, Kingdom of England | | 1657 | Duxbury, Plymouth County, Massachusetts | Mary Simmons (1638-1697) |
| Joseph Alden (1668-1747) | Bridgewater, Plymouth County, Massachusetts, Kingdom of England | | 23 May 1690 | Bridgewater, Plymouth County, Massachusetts | Hannah Dunham (1670-1748) |
| Joseph Alden (1716-1787) | Middleborough, Plymouth County, Massachusetts | | 1 April 1742 | Middleborough, Plymouth County, Massachusetts | Hannah Hall (1728-1766) |
| Josiah Alden (1738-) | Brockton, Plymouth County, Massachusetts | | 2 September 1761 | Bridgewater, Plymouth County, Massachusetts | Bathsheba Jones (1740-1833) |
| Mary Alden (1709-1789) | Duxbury, Plymouth County, Massachusetts | | 31 December 1734 | Duxbury, Plymouth County, Massachusetts | John Wadsworth (1706-1799) |
| Mary Alden (1691-1772) | Bridgewater, Plymouth County, Massachusetts, United States | | 6 October 1720 | Bridgewater, Plymouth County, Massachusetts, United States | Peter Webb (1657-1718) |
| Noah Alden (1725-1797) | Bridgewater, Plymouth County, Massachusetts | | 4 March 1743 | Middleborough, Plymouth County, Massachusetts | Mary Joanna Vaughn (1725-1804) |
| Rebecca Alden (1649-1689) | 1629 Alden House, Duxbury, Plymouth County, Massachusetts, United States | | 30 October 1667 | Duxbury, Plymouth County, Massachusetts, United States | Thomas Delano (1642-1723) |
| Samuel Alden (1705-1783) | Bridgewater, Plymouth County, Massachusetts | | 1 January 1728 | Bridgewater, Plymouth County, Massachusetts | Abiah Edson (1706-1749) |
| Samuel Alden (1688-1781) | Duxbury, Plymouth County, Massachusetts, United States (Kingdom of England) | | 26 February 1727 | Duxbury, Plymouth County, Massachusetts, United States | Sarah Sprague (1701-1773) |
| Sarah Alden (1681-1738) | Duxbury, Plymouth County, Massachusetts | | 1701 | Duxbury, Plymouth County, Massachusetts | Thomas Southworth (1676-1743) |
| Sarah Alden (1731-1788) | Duxbury, Plymouth County, Massachusetts | | 10 March 1757 | Duxbury, Plymouth County, Massachusetts | Gamaliel Bradford (1731-1807) |
| Sarah Alden (1627-1674) | Plymouth Colony, Duxbury, Plymouth County, Massachusetts, United States | | 1647 | Plymouth, Plymouth County, Massachusetts, United States | Alexander Standish (1627-1702) |
Died in Plymouth County, Massachusetts
 
Death date
Death place
Birth place
Father
Mother
Joined with
Andrew Alden (1684-1754)
1754
Duxbury, Plymouth County, Massachusetts
Duxbury, Plymouth County, Massachusetts
Johnathan Alden (1633-1697)
Abigail Hallett (1644-1725)
Lydia Stanford (1690-1734)
Anna Alden (1678-1705)
8 June 1705
Bridgewater, Plymouth County, Massachusetts
Duxbury, Plymouth County, Massachusetts
Johnathan Alden (1633-1697)
Abigail Hallett (1644-1725)
Josiah Snell (1674-1753)
Benjamin Alden (1681-1741)
14 April 1741
Duxbury, Plymouth County, Massachusetts, Kingdom of Great Britain
Duxbury, Plymouth County, Massachusetts, Kingdom of England
David Alden (1645-1719)
Mary Southworth (c1650-1719)
Hannah Brewster (1688-1763)
Briggs Alden (1723-1796)
4 October 1796
Duxbury, Plymouth County, Massachusetts, United States
Duxbury, Plymouth County, Massachusetts
John Alden (1682-1739)
Hannah Briggs (1684-1739)
Mercy Wadsworth (1724-1812)
David Alden (1645-1719)
20 May 1718
Duxbury, Plymouth County, Massachusetts, United States
1629 Alden House, Duxbury, Plymouth County, Massachusetts, United States
John Alden (c1599-1687)
Priscilla Mullins (1602-1680)
Mary Southworth (c1650-1719)
Deborah Alden (1721-1730)
2 October 1730
Duxbury, Plymouth County, Massachusetts
Duxbury, Plymouth County, Massachusetts
John Alden (1682-1739)
Hannah Briggs (1684-1739)
Eleazer Alden (1694-1773)
29 January 1773
Bridgewater, Plymouth County, Massachusetts, Kingdom of Great Britain
Bridgewater, Plymouth County, Massachusetts, Great Britain
Joseph Alden (1668-1747)
Hannah Dunham (1670-1748)
Martha Shaw (1700-1769)
Elizabeth Alden (1673-1705)
8 May 1705
Bridgewater, Plymouth County, Massachusetts, United States
Bridgewater, Plymouth County, Massachusetts, United States
Joseph Alden (1627-1696)
Mary Simmons (1638-1697)
Benjamin Snow (1668-1743)
Elizabeth Alden (1673-1757)
7 December 1757
Duxbury, Plymouth County, Massachusetts
Bridgewater, Plymouth County, Massachusetts
Johnathan Alden (1633-1697)
Abigail Hallett (1644-1725)
Edmund Chandler (1670-1717)
Hopestill Alden (1671-1753)
1753
Duxbury, Plymouth County, Massachusetts
Bridgewater, Plymouth County, Massachusetts
Joseph Alden (1627-1696)
Mary Simmons (1638-1697)
Joseph Snow (1664-1753)
Isaac Alden (1666-1727)
24 June 1727
Bridgewater, Plymouth County, Massachusetts
Bridgewater, Plymouth County, Massachusetts
Joseph Alden (1627-1696)
Mary Simmons (1638-1697)
Mehitable Allen (1664-1725)
John Alden (1744-1766)
17 November 1766

Casco Bay

, Plymouth County, Massachusetts
Duxbury, Plymouth County, Massachusetts
Briggs Alden (1723-1796)
Mercy Wadsworth (1724-1812)
John Alden (c1599-1687)
22 September 1687
1653 Alden House, Duxbury, Plymouth County, Massachusetts, United States
England, United Kingdom
Priscilla Mullins (1602-1680)
John Alden (1674-1730)
29 September 1730
Middleborough, Plymouth County, Massachusetts, United States
Bridgewater, Plymouth County, Massachusetts, United States
Joseph Alden (1627-1696)
Mary Simmons (1638-1697)
Hannah White (1681-1732)
John Alden (1682-1739)
24 July 1739
Duxbury, Plymouth County, Massachusetts
Duxbury, Plymouth County, Massachusetts
Johnathan Alden (1633-1697)
Abigail Hallett (1644-1725)
Hannah Briggs (1684-1739)
Johnathan Alden (1633-1697)
14 February 1697
Duxbury, Plymouth County, Massachusetts, Kingdom of England
1629 Alden House, Duxbury, Plymouth County, Massachusetts, Kingdom of England
John Alden (c1599-1687)
Priscilla Mullins (1602-1680)
Abigail Hallett (1644-1725)
Joseph Alden (1668-1747)
22 December 1747
Bridgewater, Plymouth County, Massachusetts
Bridgewater, Plymouth County, Massachusetts, Kingdom of England
Joseph Alden (1627-1696)
Mary Simmons (1638-1697)
Hannah Dunham (1670-1748)
Joseph Alden (1716-1787)
26 January 1787
Middleborough, Plymouth County, Massachusetts, United States
Middleborough, Plymouth County, Massachusetts
John Alden (1674-1730)
Hannah White (1681-1732)

Hannah Hall (1728-1766) + Deborah Williamson (1745-)

Joseph Alden (1627-1696)
8 February 1697
Bridgewater, Plymouth County, Massachusetts, Kingdom of England
Plymouth, Plymouth County, Massachusetts, Kingdom of England
John Alden (c1599-1687)
Priscilla Mullins (1602-1680)
Mary Simmons (1638-1697)
Mary Alden (1691-1772)
3 April 1772
Bridgewater, Plymouth County, Massachusetts, United States
Bridgewater, Plymouth County, Massachusetts, United States
Isaac Alden (1666-1727)
Mehitable Allen (1664-1725)
Peter Webb (1657-1718)
Mary Alden (1709-1789)
4 April 1789
Duxbury, Plymouth County, Massachusetts, United States
Duxbury, Plymouth County, Massachusetts
Benjamin Alden (1681-1741)
Hannah Brewster (1688-1763)
John Wadsworth (1706-1799)
Mary Alden (1632-1688)
13 June 1688
Duxbury, Plymouth County, Massachusetts, Kingdom of England
1629 Alden House, Duxbury, Plymouth County, Massachusetts, Kingdom of England
John Alden (c1599-1687)
Priscilla Mullins (1602-1680)
Mercy Alden (1669-1727)
30 June 1730
Bridgewater, Plymouth County, Massachusetts
Bridgewater, Plymouth County, Massachusetts
Joseph Alden (1627-1696)
Mary Simmons (1638-1697)
John Burrill (1658-1731)
Priscilla Alden (1647-1688)
1688
Duxbury, Plymouth County, Massachusetts, United States
1629 Alden House, Duxbury, Plymouth County, Massachusetts, United States
John Alden (c1599-1687)
Priscilla Mullins (1602-1680)
Rebecca Alden (1649-1689)
1688
Duxbury, Plymouth County, Massachusetts, United States
1629 Alden House, Duxbury, Plymouth County, Massachusetts, United States
John Alden (c1599-1687)
Priscilla Mullins (1602-1680)
Thomas Delano (1642-1723)
Samuel Alden (1688-1781)
24 February 1781
Duxbury, Plymouth County, Massachusetts, United States (Kingdom of Great Britain)
Duxbury, Plymouth County, Massachusetts, United States (Kingdom of England)
David Alden (1645-1719)
Mary Southworth (c1650-1719)
Sarah Sprague (1701-1773)
Samuel Alden (1705-1783)
24 March 1783
Bridgewater, Plymouth County, Massachusetts, United States
Bridgewater, Plymouth County, Massachusetts
Joseph Alden (1668-1747)
Hannah Dunham (1670-1748)

Abiah Edson (1706-1749) +Rebecca Washburn (1711-1785)

Sarah Alden (1681-1738)
26 June 1738
Duxbury, Plymouth County, Massachusetts
Duxbury, Plymouth County, Massachusetts
Johnathan Alden (1633-1697)
Abigail Hallett (1644-1725)
Thomas Southworth (1676-1743)
Sarah Alden (1731-1788)
4 May 1788
Duxbury, Plymouth County, Massachusetts
Duxbury, Plymouth County, Massachusetts
Samuel Alden (1688-1781)
Sarah Sprague (1701-1773)
Gamaliel Bradford (1731-1807)
Sarah Alden (1627-1674)
13 June 1688
Duxbury, Plymouth County, Massachusetts, United States
Plymouth Colony, Duxbury, Plymouth County, Massachusetts, United States
John Alden (c1599-1687)
Priscilla Mullins (1602-1680)
Alexander Standish (1627-1702)
Buried in Plymouth County, Massachusetts
 
Remains date
Remains place
Birth place
Baptism place
Father
Mother
Joined with
Briggs Alden (1723-1796)
9999
Mayflower Cemetery, Plymouth County, Massachusetts
Duxbury, Plymouth County, Massachusetts
John Alden (1682-1739)
Hannah Briggs (1684-1739)
Mercy Wadsworth (1724-1812)
Deborah Alden (1721-1730)
9999
Myles Standish Burial Ground, Plymouth County, Massachusetts
Duxbury, Plymouth County, Massachusetts
John Alden (1682-1739)
Hannah Briggs (1684-1739)
John Alden (c1599-1687)
1687
Myles Standish Burial Ground, Plymouth County, Massachusetts, United States
England, United Kingdom
Priscilla Mullins (1602-1680)
John Alden (1682-1739)
9999
Myles Standish Burial Ground, Plymouth County, Massachusetts
Duxbury, Plymouth County, Massachusetts
Johnathan Alden (1633-1697)
Abigail Hallett (1644-1725)
Hannah Briggs (1684-1739)
John Alden (1744-1766)
9999
Myles Standish Burial Ground, Plymouth County, Massachusetts
Duxbury, Plymouth County, Massachusetts
Briggs Alden (1723-1796)
Mercy Wadsworth (1724-1812)
Johnathan Alden (1633-1697)
1697
Myles Standish Burial Ground, Plymouth County, Massachusetts, United States
1629 Alden House, Duxbury, Plymouth County, Massachusetts, Kingdom of England
John Alden (c1599-1687)
Priscilla Mullins (1602-1680)
Abigail Hallett (1644-1725)
Joseph Alden (1668-1747)
9999

Bridgewater First Cemetery

, Plymouth County, Massachusetts
Bridgewater, Plymouth County, Massachusetts, Kingdom of England
Joseph Alden (1627-1696)
Mary Simmons (1638-1697)
Hannah Dunham (1670-1748)
Mary Alden (1632-1688)
1688
Myles Standish Burial Ground, Plymouth County, Massachusetts, United States
1629 Alden House, Duxbury, Plymouth County, Massachusetts, Kingdom of England
John Alden (c1599-1687)
Priscilla Mullins (1602-1680)
Sarah Alden (1627-1674)
1687
Myles Standish Burial Ground, Plymouth County, Massachusetts, United States
Plymouth Colony, Duxbury, Plymouth County, Massachusetts, United States
John Alden (c1599-1687)
Priscilla Mullins (1602-1680)
Alexander Standish (1627-1702)