This page collects information about people with surname Alden who were known or believed to have lived in Suffolk County, Massachusetts.
Individuals or families
Capt John Alden (1622-1701) - Son of the Mayflower pilgrim of the same name, He was a sea captain, a merchant in Boston, and a charter member of Rev. Samuel Willard's Old South Meeting House and Third Church in Boston, and held a military command during King William's War and was involved in the Naval battle off St. John (1691). He was also accused in the Salem witch trials from whence he escaped out of prison.
External Links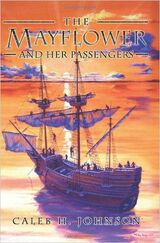 See Also
:Note, for the following tables, that there may be more than one county or district of this name and that some contributors may have entered a different (possibly shorter and/or ambiguous) name when this one was meant. Search for similar names to get a more complete result. Common abbreviations are "Co." and "Cty", but there may have been no word for "county" (or equivalent) included, or such a word may have been wrongly included.
Familypedia people with surname Alden in Suffolk County, Massachusetts

Readers can sort columns using the triangles at top.
Born in Suffolk County, Massachusetts
|   | Birth place | Birth date | Father | Mother | Joined with-g1 |
| --- | --- | --- | --- | --- | --- |
| Elizabeth Alden (1665-1739) | Boston, Suffolk County, Massachusetts | 9 April 1665 | John Alden (1622-1701) | Elizabeth Phillips (1622-1695) | John Walley (1662-1702) |
| Elizabeth Alden (1662-1662) | Boston, Suffolk County, Massachusetts | 9 May 1662 | John Alden (1622-1701) | Elizabeth Phillips (1622-1695) | |
| John Alden (1663-1730) | Boston, Suffolk County, Massachusetts | 12 March 1663 | John Alden (1622-1701) | Elizabeth Phillips (1622-1695) | Elizabeth Gwinn (1668-1719) |
| John Alden (1690-1783) | Boston, Suffolk County, Massachusetts | 20 September 1690 | Henry Southworth Alden (1671-1730) | Elizabeth Collier (1668-1689) | Thankful Parker (1704-1790) |
| John Alden (1660-1663) | Boston, Suffolk County, Massachusetts | 17 December 1659 | John Alden (1622-1701) | Elizabeth Phillips (1622-1695) | |
| Mary Alden (1659-1667) | Boston, Suffolk County, Massachusetts | 17 December 1659 | John Alden (1622-1701) | Elizabeth Phillips (1622-1695) | |
| Nathan Alden (1677-1701) | Boston, Suffolk County, Massachusetts | 17 October 1677 | John Alden (1622-1701) | Elizabeth Phillips (1622-1695) | |
| Nathaniel Alden (1668-1701) | Boston, Suffolk County, Massachusetts | 9 July 1668 | John Alden (1622-1701) | Elizabeth Phillips (1622-1695) | Hepzibah Mountjoy (1673-1736) |
| Sarah Alden (1675-1681) | Boston, Suffolk County, Massachusetts | 5 March 1675 | John Alden (1622-1701) | Elizabeth Phillips (1622-1695) | |
| Sarah Alden (1681-1701) | Boston, Suffolk County, Massachusetts | 27 September 1681 | John Alden (1622-1701) | Elizabeth Phillips (1622-1695) | |
| Sarah Alden (1760-1803) | Medway, Suffolk County, Massachusetts, United States | 21 March 1760 | John Alden (1731-1793) | Mary Adams (1735-1774) | Daniel Adams (1750-1832) |
| William Alden (1669-1728) | Boston, Suffolk County, Massachusetts | 10 September 1669 | John Alden (1622-1701) | Elizabeth Phillips (1622-1695) | Mary Drury (1672-1727) |
| Zachariah Alden (1672-1709) | Boston, Suffolk County, Massachusetts | 18 February 1672 | John Alden (1622-1701) | Elizabeth Phillips (1622-1695) | Mary Vial (1676-1737) |
| Zachary Alden (1667-1672) | Boston, Suffolk County, Massachusetts | 8 March 1667 | John Alden (1622-1701) | Elizabeth Phillips (1622-1695) | |
Baptised in Suffolk County, Massachusetts
Married in Suffolk County, Massachusetts
Grouping is for "first marriage", "second marriage", etc as indicated in column headings
|   | Birth place | Baptism place | Wedding1 date | Wedding1 place | Joined with-g1 |
| --- | --- | --- | --- | --- | --- |
| Elizabeth Alden (1665-1739) | Boston, Suffolk County, Massachusetts | | 1 September 1682 | Boston, Suffolk County, Massachusetts | John Walley (1662-1702) |
| Henry Southworth Alden (1671-1730) | Duxbury, Plymouth County, Massachusetts | | 1689 | Roxbury, Suffolk County, Massachusetts | Elizabeth Collier (1668-1689) |
| Nathaniel Alden (1668-1701) | Boston, Suffolk County, Massachusetts | | 1 October 1691 | Boston, Suffolk County, Massachusetts | Hepzibah Mountjoy (1673-1736) |
| William Alden (1669-1728) | Boston, Suffolk County, Massachusetts | | 21 May 1691 | Boston, Suffolk County, Massachusetts | Mary Drury (1672-1727) |
| Zachariah Alden (1672-1709) | Boston, Suffolk County, Massachusetts | | 13 January 1699 | Boston, Suffolk County, Massachusetts | Mary Vial (1676-1737) |
|   | Birth place | Baptism place | Wedding2 date | Wedding2 place | Joined with-g2 |
| --- | --- | --- | --- | --- | --- |
| Elizabeth Alden (1665-1739) | Boston, Suffolk County, Massachusetts | | 30 April 1702 | Boston, Suffolk County, Massachusetts | Simon Willard (1676-1713) |
| Henry Southworth Alden (1671-1730) | Duxbury, Plymouth County, Massachusetts | | 1689 | Roxbury, Suffolk County, Massachusetts | Deborah Kibbe (1675-1708) |
| John Alden (1663-1730) | Boston, Suffolk County, Massachusetts | | 22 November 1722 | Boston, Suffolk County, Massachusetts | Susanna Winslow (1675-1746) |
Died in Suffolk County, Massachusetts
|   | Death date | Death place | Birth place | Father | Mother | Joined with |
| --- | --- | --- | --- | --- | --- | --- |
| Elizabeth Alden (1665-1739) | 9 February 1729 | Boston, Suffolk County, Massachusetts | Boston, Suffolk County, Massachusetts | John Alden (1622-1701) | Elizabeth Phillips (1622-1695) | John Walley (1662-1702) + Simon Willard (1676-1713) |
| Elizabeth Alden (1662-1662) | 14 July 1662 | Boston, Suffolk County, Massachusetts | Boston, Suffolk County, Massachusetts | John Alden (1622-1701) | Elizabeth Phillips (1622-1695) | |
| John Alden (1622-1701) | 14 March 1701 | Boston, Suffolk County, Massachusetts, United States | Plymouth, Plymouth County, Massachusetts, United States | John Alden (c1599-1687) | Priscilla Mullins (1602-1680) | Elizabeth Phillips (1622-1695) |
| John Alden (1663-1730) | 1 February 1730 | Boston, Suffolk County, Massachusetts | Boston, Suffolk County, Massachusetts | John Alden (1622-1701) | Elizabeth Phillips (1622-1695) | Elizabeth Gwinn (1668-1719) + Susanna Winslow (1675-1746) |
| John Alden (1660-1663) | 1667 | Boston, Suffolk County, Massachusetts | Boston, Suffolk County, Massachusetts | John Alden (1622-1701) | Elizabeth Phillips (1622-1695) | |
| Mary Alden (1659-1667) | 1667 | Boston, Suffolk County, Massachusetts | Boston, Suffolk County, Massachusetts | John Alden (1622-1701) | Elizabeth Phillips (1622-1695) | |
| Nathan Alden (1677-1701) | 1701 | Boston, Suffolk County, Massachusetts | Boston, Suffolk County, Massachusetts | John Alden (1622-1701) | Elizabeth Phillips (1622-1695) | |
| Sarah Alden (1675-1681) | 1671 | Boston, Suffolk County, Massachusetts | Boston, Suffolk County, Massachusetts | John Alden (1622-1701) | Elizabeth Phillips (1622-1695) | |
| Sarah Alden (1681-1701) | 1701 | Boston, Suffolk County, Massachusetts | Boston, Suffolk County, Massachusetts | John Alden (1622-1701) | Elizabeth Phillips (1622-1695) | |
| William Alden (1669-1728) | 9 February 1729 | Boston, Suffolk County, Massachusetts | Boston, Suffolk County, Massachusetts | John Alden (1622-1701) | Elizabeth Phillips (1622-1695) | Mary Drury (1672-1727) |
| Zachary Alden (1667-1672) | 1672 | Boston, Suffolk County, Massachusetts | Boston, Suffolk County, Massachusetts | John Alden (1622-1701) | Elizabeth Phillips (1622-1695) | |
Buried in Suffolk County, Massachusetts