We're Getting Mutants in the MCU - The Loop
Play Sound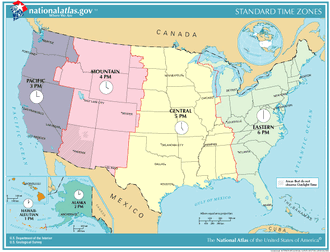 The Central United States is sometimes conceived as between the Eastern United States and Western United States as part of a three-region model, roughly coincident with the Midwestern United States plus the western and central portions of the Southern United States; the term is also sometimes used more or less as a synonym for the Midwest, omitting all or most of the South.
Somewhat misleadingly, the central states are not in the exact center, but a bit towards the East Coast - states such as Colorado, geographically very close to the center of the continental United States, are almost never considered the central US, while Ohio, a relative stones' throw from the East Coast, is.
4 of 9 Census Bureau Divisions have names containing "Central", though they are not grouped as a region. They include 20 states and 39.45% of the US population as of July 1, 2007.[1]
| | |
| --- | --- |
| West North Central States | East North Central States |
| West South Central States | East South Central States |
Almost all of the area of these 20 states is in the Gulf of Mexico drainage basin, and most of that is in the Mississippi Basin. Small areas near the Great Lakes drain into the Great Lakes and eventually the St. Lawrence River; the Red River Basin is centered on the North Dakota-Minnesota border and drains to Hudson Bay.
The Central Time Zone is the same area plus the Florida Panhandle, minus Ohio, Michigan, most of Indiana, westernmost fringes of Great Plains states, eastern and northern Kentucky, eastern Tennessee, and El Paso, Texas.
Central regions defined by organizations
[
]
Organizations that need to subdivide the US are free to define a "Central" region to fit their needs.
YPO Only 6 central states of the Midwest, plus KY
CERI All of Midwest and South including MD, DE
NOAA Midwest minus OH, plus KY, CO, WY
HSUS Midwest minus ND, SD, KS, plus KY
USGS

West North Central States

, South Central United States, 4 eastern Mountain States
Adventure Camp Midwest plus South minus Atlantic states, AL, WV

Geography of the Interior United States

National League Central

Division, members in PA, OH, WI, IL, MO, TX

American League Central

Division, members in OH, MI, IL, MN, MO
National Basketball Association

Central Division

, members in OH, MI, IN, IL, WI, former members from NC, FL, GA, LA, and Ontario (Canada)
National Hockey League

Central Division

, members in OH, MI, TN, IL, MO
Former

National Football Conference Central Division

, members in FL, MI, IL, WI, MN
Former

American Football Conference Central Division

, members in MD, PA, FL, OH, TN, former member from TX
References
[
]
Coordinates: 38°31′N 92°35′W / 38.51, -92.59