Damaris Hopkins I was born circa 1618 in England to Stephen Hopkins (1581-1644) and Elizabeth Fisher (1596-1638) and died before May 1627 Plymouth Colony, Plymouth, Plymouth County, Massachusetts of unspecified causes.
Research Notes
Damaris Hopkins I was born about 1618 in England and died young in Plymouth. Mayflower passenger. She has a younger sister, Damaris Hopkins (1628-1669) who married Jacob Cooke.
Siblings
Vital Records
Pilgrim Monument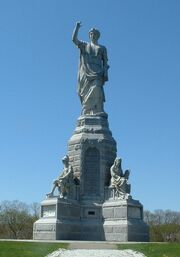 National Monument to the Forefathers, commemorates the Mayflower Pilgrims, (including this person) who came to Plymouth Colony in 1620 on the Mayflower. Dedicated on August 1, 1889, it is thought to be the world's largest solid granite monument. Located on an 11 acre hilltop site on Allerton Street in Plymouth, Massachusetts.
References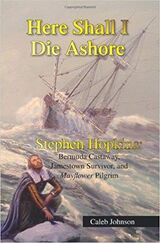 Here Shall I Die Ashore - The Story of Stephen Hopkins: Bermuda Castaway, Jamestown Survivor, and Mayflower Pilgrim by noted genealogist and early American historian Caleb Johnson. A very exhaustive collection of Family History of this famous English colonist and his descendants.
Caleb Johnson, The American Genealogist 73:161-171, "The True English Origins of Stephen Hopkins of the Mayflower", July 1998. His first wife was not Constance Dudley, though this erroneous name is given by older references.
Damaris Hopkins - Disambiguation
Residences
Footnotes (including sources)