Ernest Juvara was born 5 May 1870 in Bârlad, Vaslui County, Romania to Iorgu Juvara (c1830-c1890) and Maria Docan (c1845-c1910) and died 5 May 1933 Bucharest, Romania of accidental electrocution.
Ernest Juvara was born in Bârlad, Vaslui County on 5 May 1870. He attended high school at the Saint Sava National College of Bucharest. In 1888 he left for Paris to study medicine at the University of Paris, obtaining his MD degree in 1895.
He returns to Romania and is appointed assistant at the Surgery Clinic of the Colțea Hospital and head of the Laboratory of Topographic Anatomy of the Institute of Topographic Anatomy and Experimental Surgery. He is also one of the founding members of the Romanian Society of Surgery.
In 1899 Ernest Juvara is appointed Professor of the Grigore T. Popa University of Medicine and Pharmacy in Iași. Besides teaching, starting 1900 he also workes as head of the Surgery Department of the Israelite Hospital of Iași and thereafter, in 1906, as head of the Surgery Department of the Saint Spiridon University Hospital of Iași.
In 1912 Ernest Juvara moves to Bucharest, working at the Filantropia Hospital. He was drafted in 1913 and during the Second Balkan War and World War I worked as a military surgeon, reaching the rank of colonel. He returned to civilian activities in 1923 when he took charge of the Surgery Clinic of the Brancoveanu Hospital (Spitalul Brâncovenesc) of Bucharest
Ernest Juvara published numerous books on anatomy and surgical procedures.
In 1910, Ernest Juvara is also elected president of the Society of Physicians and Naturalists of Iași. In 1911 he is elected corresponding member of the Paris Society of Surgeons and in 1927 corresponding member of the French National Society of Surgeons.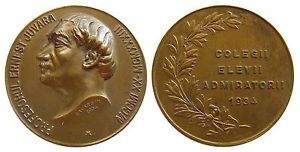 In 1933, Ernest Juvara dies due to an accidental electrocution in his bath.
References
[http://www.revistachirurgia.ro/cuprinsen.php?EntryID=256 R. Palade - Ernest Juvara (1870-1933) - Chirurgia (Revista Societății Române de Chirurgie) Vol.100 (2005), Nr.3, pp.209-211]
,
Siblings
#g1: Offspring of Iorgu Juvara (c1830-c1890) and Maria Docan (c1845-c1910)
Name
Birth
Death
Joined with
Clemansa Juvara (c1868-c1935)
1868,
1935,
Lupu Costache (c1860-c1925)
Ernest Juvara (1870-1933)
5 May 1870, Bârlad, Vaslui County, Romania
5 May 1933, Bucharest, Romania
Elisabeta Kalinderu (1878-1955)

+

Margareta Caloi (c1880-1934)
Emil Juvara (1872-1950)
1872,
1950, Bucharest, Romania
Maria Botez (1889-1946)
Nicu Juvara (1875-c1935)
1875,
1935,
Maria Lambrino (c1875-c1945)
Iorgu Juvara (c1877-c1920)
1877,
1920,
Residences
Footnotes (including sources)