We're Getting Mutants in the MCU - The Loop
Play Sound
Hunedoara County  

view Community messages

Articles, images
People
Daily life

before 1400

 •

1400-1449

 •

1420-1499

 •

1500-1549

 •

1520-1599

 •

1600-1649

 •

1620-1699

 •

1700-1749

 •

1750-1799

 •

1800-1819

 •

1820-1839

 •

1840-1859

 •

1860-1879

 •

1880-1899

 •

1900-1919

 •

1920-1939

 •

1940-1959

 •

1960-1979

 •

1980-1999

 •

2000-present

Research

Hunedoara County links

 •

Birth records

 •

Businesses

 •

Cemeteries

 •

Census data

 •

Church records

 •

Court records

 •

Death records

 •

Directories

 •

Landowner records

 •

Maps

 •

Marriage records

 •

Military records

 •

Obituaries

 •

Probate records

 •

Queries
Hunedoara County




Județul Hunedoara

—  County   —


Coat of arms

Country
Romania
Development region

Vest

Historical region
Transylvania
Area
 • Total
7,063 (9th in Romania) km2 (Expression error: Unexpected < operator. sq mi)
Population (2002)
 • Total
485,712 (20th in Romania)

Telephone code

(+40) 254 or (+40) 354[1]
ISO 3166 code
RO-HD
Website
County Council
Prefecture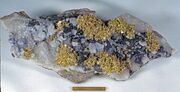 Hunedoara (Romanian pronunciation: [huneˈdo̯ara]; Hungarian: Hunyad) is a county (Județ) of Romania, in Transylvania, with its capital city at Deva.
Demographics
[
]
In 2002, it had a population of 485,712 and the population density was 69/km².
On the Jiu River valley, a mining region, due to the high industrialisation of the region a lot of peoples have been brought from other regions of Romania.
| Year | County population[3] |
| --- | --- |
| 1948 | 306,955 |
| 1956 | 381,902 |
| 1966 | 474,602 |
| 1977 | 514,436 |
| 1992 | 547,950 |
| 2002 | 485,712 |
Geography
[
]
This county has a total area of 7,063 km².
Mainly, the relief is made up of mountains, divided by the Mureş River valley which crosses the county from East to West. To the North side there are the Apuseni Mountains and to the South side there are mountains from the Southern Carpathians group, Parâng Mountains group and Retezat-Godeanu Mountains group: Orăștie and Surianu Mountains (South-East), Retezat Mountains (South), Poiana Ruscăi Mountains (South-West).
Except the Mureș River with its tributaries Strei, Râul Mare and Cerna which forms wide valleys, in the North side Crișul Alb River also forms a valley in the Apuseni Mountains - Zarand region. In the South side along the Jiu River with its two branches Jiul de Vest and Jiul de Est, there is a large depression, and an accessible route towards Southern Romania - Oltenia.
Neighbours
[
]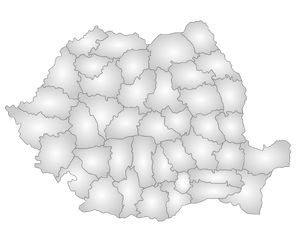 The county is also part of the Danube-Kris-Mures-Tisza Euroregion.
Economy
[
]
The industry in the Hunedoara county is linked with the mining activity in the region. In the mountains, from ancient times, metals and coal have been exploited. Nowadays, there is one large industrial complex at Hunedoara owned by Mittal Steel . Also energy related enterprises are located in the county - one of the biggest thermoelectric plant is located at Mintia.
The predominant industries in the county are:
Metallurgy.
Construction materials.
Textile industry.
Mining equipment.
Food industry.
In the 1990s, a large amount of mines were closed down, leaving Hunedoara county with the highest unemployment rate in Romania, of 9.6%, in comparison to the national average of 5.5%.
Tourism
[
]
Retezat National Park and other picturesque regions makes it one of the most beautiful counties in Romania. Also there can be found Dacians and Romans complexes in the Orăştie Mountains
The main tourist attractions in the county are:
The

Dacian Fortresses of the Orăştie Mountains

- nowadays part of

UNESCO

World Heritage.
Colonia Augusta Ulpia Traiana Dacica Sarmizegetusa - the capital of the Roman province of

Dacia

.
The medieval edifices of Densuş, Deva, Hunedoara, Santămaria-Orlea, Strei.
The Medieval Castle from Hunedoara
Administrative divisions
[
]
Hunedoara County has 7 municipalities, 7 towns and 55 communes
Municipalities

Brad - population: 16,482 (as of 2007)
Deva - capital city; population: 69,257 (as of 2007)
Hunedoara - population: 71,257 (as of 2007)

Lupeni

- population: 30,542 (as of 2007)
Orăștie - population: 21,213 (as of 2007)

Petroșani

- population: 45,195 (as of 2007)

Vulcan

- population: 29,740 (as of 2007)
Communes

Balșa

Bănița

Baru

Băcia

Băița

Boșorod

Brănișca

Bretea Română

Bucureșci

Lelese

Lunca Cernii de Jos

Luncoiu de Jos

Mărtinești

Orăștioara de Sus

Pestișu Mic

Pui

Rapoltu Mare

Răchitova

Ribiţa

Râu de Mori

Romoș

Sarmizegetusa

Sălașu de Sus

Şoimuș

Toplița

Totești

Turdaș

Vaţa de Jos

Vălişoara

Vețel

Vorța
References
[
]
External links
[
]

Wikimedia Commons has media related to: