We're Getting Mutants in the MCU - The Loop
Play Sound
Jacob Blakeway was born circa 1585 in Shropshire, England .
The More Children on the Mayflower
Samuel More (c1585-) and Katherine More (1586-), were cousins in a wealthy Shropshire family matched in a prearranged marriage. They baptized four children at St. James Church in Shipton. But soon it became evident that all four were bastard children of an illicit affair between Katherine and her secret lover Jacob Blakeway (c1585-).
A bitter divorced erupted and Samuel signed over all four children to agents for the Mayflower company: John Carver (1565-1621), Robert Cushman (1577-1625), and Thomas Weston and thence assigned to senior Pilgrim families as indentured servants. In 1620 they traveled on the Mayflower to help settle Plymouth Colony in the New World.
Three of the four children died that first winter and are buried in an unmarked grave with other pilgrims that died on Cole's Hill and recognized on the Pilgrim Memorial Tomb in Plymouth.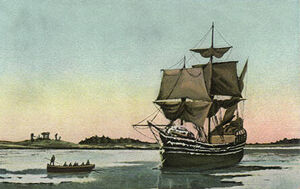 Children
Offspring of Jacob Blakeway and Katherine More (1586-)

Name
Birth
Death
Joined with
Ellen More (1612-1621)
24 May 1612 baptism at St. James Church, Shipton, Shropshire, England
1621 Plymouth Colony, Plymouth, Plymouth County, Massachusetts
Jasper More (1613-1620)
8 August 1613 Baptism at St James Church, Shipton, Shropshire, England
6 December 1620 Onboard the Mayflower in Provincetown Harbor, Provincetown Harbor, Massachusetts
Richard More (1614-c1694)
13 November 1614 Baptism at St James Church, Shipton, Shropshire, England, United Kingdom
1694 Salem, Essex County, Massachusetts, United States
Christian Hunter (1615-1676)


Elizabeth Woolnough (1623-)




Jane Crumpton (1621-1686)

Mary More (1616-1621)
16 April 1616 baptism at St James Church, Shipton, Shropshire, England
1621 Onboard the Mayflower in Plymouth Harbor, Plymouth, Plymouth County, Massachusetts
Siblings
References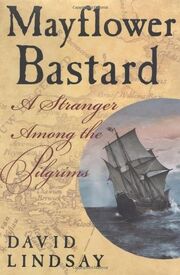 Residences
Footnotes (including sources)