Jurassic World: Dominion Dominates Fandom Wikis - The Loop
Play Sound
John Freeman was born 28 January 1626 in Billingshurst, Sussex, England to Edmond Freeman (1596-1682) and Bennett Hodsoll (1596-1628) and died 28 October 1719 Plymouth County, Massachusetts of unspecified causes. He married Mercy Prence (1631-1711) 13 February 1649 in Eastham, Barnstable County, Massachusetts.
Biography
John Freeman bapt. on January 28, 1626/1627,at Billingshurst, Sussex County, England and died on October 28, 1719 at Eastham, Barnstable County, Massachusetts.
Summary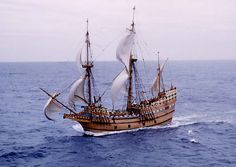 He was a passenger on the English ship Abigail, which sailed from Plymouth in July, 1635, bound for New England. The ship arrived safe at Massachusetts Bay. Passenger list information was transcribed in the 19th century by Michael Tepper from records found in London, the Public Rolls Office, formerly at Carleton Ride.
He immigrated to America in 1635 with his father aboard the Abigail. He probably went with him when he settled Sandwich, Massachusetts.
King Philip's War
First as a Lieutenant, then as Captain, and later as Major he took an active part in the Indian Wars. He was a major in the expedition against Indians at Saconet in 1677. He served as a member Council of War from 1667-76. He served as captain in the fight against Indians at Taunton in 1675. He was a major of Barnstable Troop in 1685 and Deputy at Eastham for eight years. He served as a selectman for ten years starting in 1663. On December 7, 1692, he was appointed to the Bench of the Court of Common Pleas. For many years he was a Deacon of the Eastham Congregational Church.
John married Mercy Prence, on February 13, 1649 at Eastham, Barnstable County, Massachusetts. She was born circa 1631 at Plymouth, Plymouth County, Massachusetts and died on September 28, 1711 at Eastham, Barnstable County, Massachusetts.
She was younger sister to his brother's wife and a daughter of Gov. Thomas Prence (1600-1673) and Patience Brewster (1600-1634), a daughter of Elder William Brewster (1567-1644) (pilgrim), (c. 1567 - April 10, 1644), the Pilgrim leader and spiritual elder of the Plymouth Colony and a passenger on the Mayflower.
Research Notes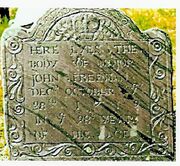 His baptism was on Jan 28,1626/7. The baptism took place at St Mary the Virgin Parish Church in Billinghurst. Based on his stone, he was likely born about 1622.
Son of Edmund Freeman and Bennett Hodsoll.
He married Mercy Prence on Feb 13,1649/50 in Eastham,MA.
Children
Offspring of John Freeman and Mercy Prence (1631-1711)

Name
Birth
Death
Joined with
John Freeman (1651-1721)
2 December 1651 Barnstable, Barnstable County, Massachusetts
27 July 1721 Harwich, Barnstable County, Massachusetts
Sarah Merrick (1654-1696)

Patience Freeman (1652-1745)

Thomas Freeman (1653-1716)
Hannah Freeman (1665-1743)
3 February 1665 Eastham, Barnstable County, Massachusetts, USA
14 February 1743 Harwich, Barnstable County, Massachusetts, USA
John Mayo (1655-1725)
Edmund Freeman (1657-1719)
3 June 1657 Eastham, Barnstable County, Massachusetts
11 February 1719 Eastham, Barnstable County, Massachusetts

Ruth Meyrick (1652-1679)


Sarah Mayo (1660-1745)
Mercy Freeman (1659-1744)
23 June 1659 Eastham, Barnstable County, Massachusetts
19 June 1744 Eastham, Barnstable County, Massachusetts
Samuel Knowles (1651-1737)
Nathaniel Freeman (1669-1760)
20 March 1669 Eastham, Barnstable County, Massachusetts
4 January 1760 Eastham, Barnstable County, Massachusetts
Mary Howland (1665-1742)

Bennett Freeman (1671-1716)
Siblings
Offspring of Edmond Freeman (1596-1682) and Bennett Hodsoll (1596-1628)

Name
Birth
Death
Joined with

Alice Freeman (1618-1651)

Eleanor Freeman (1618-)
7 April 1618

Pulborough

, Sussex, England
1633 England
Edmund Freeman (1620-1673)
20 November 1620 Billingshurst, Sussex, England
5 January 1702 Barnstable, Barnstable County, Massachusetts
Rebecca Prence (1627-1651)
Mercy Perry (1631-1688)
Bennett Freeman (1622-1634)
20 January 1622 Billingshurst, Sussex, England
3 January 1634 England

Elizabeth Freeman (1626-1719)

John Freeman (1626-1719)
28 January 1626 Billingshurst, Sussex, England
28 October 1719 Plymouth County, Massachusetts
Mercy Prence (1631-1711)
Residences
References
The Brewster Genealogy, 1566-1907 - a record of the descendants of William Brewster of the "Mayflower," ruling elder of the Pilgrim church which founded Hampshire colony in 1620;2 Volumes Paperback – September 7, 2010 by Emma C. Brewster Jones (Author). This is a reproduction of a book published before 1923.
Freeman in Barnstable County, Massachusetts - first families

John Freeman

- disambiguation
Footnotes (including sources)