John ap Meyrick was born circa 1513 in Wales to Meyrick ap Llewelyn (c1480-1538) and Angharad verch Roland (c1480-) and died circa 1538 Wales of unspecified causes. He married Sage verch Griffith (1521-1554) 1530 JL in Wales.
Research Notes
John ap Meyrick, 5th son of Meyrick ap Llewelyn (c1480-1538), the High Sheriff of Anglesey, and the first generation of children to begin retaining the anglicized version of Meyrick as the family surname.
John became a rector in Wales. By The Act of Supremacy in 1534, Henry VIII of England (1491-1547), broke the English church away from the Pope. Many clergy resisted and were martyred, but it appears that the several clergy in the Meyrick family quickly changed to the new Church of England.
Marriage and Family
He married a Sage. Reputed ancestor of John Meyrick (1579-1650) who immigrated to America and settled in Roxbury, Massachusetts.
Children
Siblings
References
Meyrick Family Links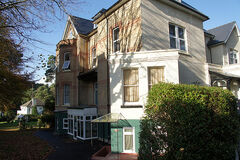 This person is a member of the Meyrick Family of Bodorgan Manor which has been prominent family of Royal Welsh blood since the 6th Century. The family resided at Bodorgan Manor in Bodorgan, Isle of Anglesey, Wales and a lineal descendants of both the soverign Prince of Wales of the Welsh Royal family and from King Edward I, eldest son, the first Prince of Wales of the English Royal family.
Residences
Footnotes (including sources)