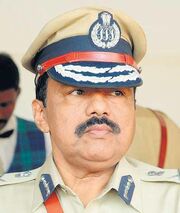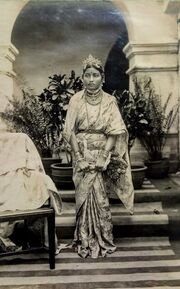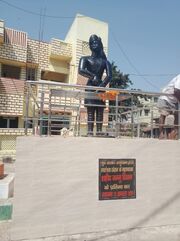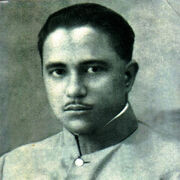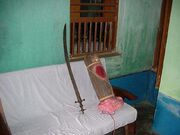 Karana is a caste found predominantly in Odisha, Bengal, Telangana and Andhra Pradesh. They are generally considered high castes.[1][2] They were generally appointed as Diwan or Bebarta of Royalties.[3] They find mention in Manusmriti (Oldest Lawbook in the world) and are represented as Vratya Kshatriyas [4][5][6][7] who exclusively served the kings as their prime ministers (Mahamantri), advisors, governers, military commanders, accountants, record keepers, diwans and scribes.[8][9][10][11][12] They have the highest literacy caste-wise and are highly prosperous, usually are focus of jealousy due to aforementioned reasons. They represent around 5% of Odia people.[1] The state of Athgarh in Odisha was also ruled by Karana rulers, the first ruler Raja SriKaran Niladri Bhagirath Barman Patnaik was also a minister to the Raja of puri and was also a relative to him, Athgarh was also a princely state during the British Raj. The Rajguru of Athgarh Rajya lived near Gada(Rani Mahal). The present ruler (titular king) of Athgarh is Raja SriKaran Subhrapada Patnaik who ascended the throne of Athgarh on 30 Jan 1990. The emblem of the princely state of Athgarh is Radha Krishna. Old records of british empire mention that the Raja of Athgarh commanded and maintained a combined military force of 500 soldiers during his rule.[13][14][15][16][17][18] Karanas also provided soldiers to the Suryavanshi Gajapati Military from their community as per historians gajapati military consisted of people from all the castes and communities of Odisha because Gajapati Kingdom was a military state, Shreshtha Karana Surnames like Pattanayaka, Raya, Harichandana, Mahapatra etc were famous military titles in the Army of Gajapatis.[19][20][21][22][23][24][25] Govinda Vidhyadhara Raya (also known as Suvarnakeshari) belonged to Karana (Writer Caste) he was the minister and accountant of the Suryavanshi Gajapati Maharaja (Prataprudra Deva), Govinda Vidhyadhara had usurped the throne from the later weaker Suryavamsi Gajapati Rulers to lay the foundation of Bhoi (writer) Dynasty in Odisha, the descendant of this dynasty Dibyasingha Deb is the current Gajapati of Puri (Titular King),[26] the dynasty founded by Govinda Vidyadhar Raya is known as Bhoi (writer) Dynasty because in earlier times the term "Bhoi" was used to denote members of the Writer or Karan caste who were in charge of looking after the accounts and registers of land.[27][28] Another prominent Karana personality was Harisingh Vidyadhar Raya brother of Govinda Vidyadhar Raya, he led a successful expedition against the Dhenkanal chief defeated him and acquired the state of Dhenkanal later he was appointed as the chief or Raja of Dhenkanal State by the Gajapati Maharaja thus laying the foundation of Bhoi (writer) Dynasty in Dhenkanal State of Odisha.[29] Another famous Karana personality was SriKarana Mahananda Senapati he was the Army General and Provincial Governer of the Eastern Ganga Ruler Anangabhima 3 of the Eastern Ganga Dynasty Of Odisha, he was the commander of the southern kalingan army of eastern ganga dynasty. He was popularly known as "Senadhyakeshwara" which means Chief Commander of the army. He was also known as "Dakshinadandadhikari" which means the commander in charge of southern region.[30][31][32][33] Another prominent Karana personality was SriKarana Ramananda Raya he was the Governer General of Rajamahendri during the reign of Prataprudradeva, Governers (pariksha) during gajapati rule were semiautonomous rulers or chiefs who ruled and administrated their respective territories on behalf of Gajapati Maharaja and also commanded the army during times of war, he came in contact with Chaitanya Mahaprabhu a prominent Vaishnava Saint of his time, He was so impressed with his discourse that he gave up his Governorship of Rajamahendri and spent the rest of his life in serving Lord Jagannath at Puri, he became a prominent Vaishnava Scholar of his time he was also an Extraordinary Poet, Dramatist and a Musician. Ramananda Raya had four brothers named Gopinatha Badajena, Kalanidhi, Sudhanidhi and Vaninatha Nayaka, his contemporaries were Govinda Vidyadhara Raya and Gopinath Badajena (his brother, he was the governer of Midnapur) who were also ministers serving under Gajapati Prataprudradeva. All three Ramananda Raya, Gopinath Badajena and Govinda Vidyadhara Raya were Karana by caste.[34] Another prominent Karana personality was Srikarana Pattanayaka Visvanatha Mahasenapati he was the governer general and military commander of four Dandapatas (provinces) from all the four directions north, south, west and east of the eastern ganga dynasty under the ruler Narsimha Deva 4. He was popularly known as Chaturdikha Danda Parikha which means the protector of four provinces. One inscription of Narsimha Deva 4 states that he was one of the most important military commander of Narsimha Deva. Simhachalam and Srikurmam inscriptions of Narsimha Deva 4 mention that Narsimha Deva 4 was served by various Karana Governer Generals (parikshas) and Karana military commanders (senapatis) who were highly useful in maintaining a large army and also helped in protecting the empire from foreign invasions.[35][36][37][38] Another prominent Karana personality was Pattanayaka Damodara Mahapatra he was one of the ministers of Eastern Ganga Dynasty during the reign of Ganga Dynasty ruler Bhanudeva 4, he was also one of the fellow associates of Kapilendra Deva, the inscription of Kapilendra Deva in Jagannath Puri states that he was one of the key ministers who had helped Kapilendra Deva to usurp the throne from the last eastern ganga ruler Bhanudeva 4, Pattanayaka Damodara Mahapatra would later become an influential minister and prominent military commander (Mahasenapati) of Kapilendra Deva's army of Gajapati Empire. Other prominent Karana military commanders (Mahasenapatis) working under Kapilendra Deva were Srikarana Siva Das Mahasenapati and Srikarana Krishna Mahasenapati, Srikarana Siva Das Mahasenapati was known for the extensive donation of gifts that he made to gajapati Kapilendra Deva as evident from the inscriptions found by historians.[39][40] Other prominent Karana personalities were Srikarana Govinda Senapati and Srikarana Suru Mahasenapati who were also prominent military generals of eastern ganga dynasty under the ruler Anangabhima 2, they were known for the extensive donation of lands that they made to Jagannath temple of puri signifying their devotion and faith towards lord Jagannath, thus it can be confirmed that donation of lands was not only made by the king but was also made by his ministers and generals due to their devotion to Lord Jagannath.[41] Military titles like Mahasenapati (great commander), Sandivigrahi (minister of war and peace), Senanarendra (chief of the army), Majhi (commander), Vahinipati (leader of a contingent) and Rautraya (captain of the army) were open titles and could be used by anyone irrespective of caste signifying their military position during gajapati rule, these titles were also conferred by gajapati rulers on individuals irrespective of caste for their exceptional valor in military services, 2 copper plates of Narsimha Deva 4 of eastern ganga dynasty mention that the title Mahasenapati was conferred on 4 Prominent Karana Military Commanders for their exceptional show of Valor in Battlefield.[42] According to historians Karana community emerged as one of the most influential community during the reign of Eastern Ganga Dynasty holding all kinds of important positions in the empire from that of a village headman and accountant to that of a prime minister and army general.[43] In Jagannath Temple of Puri 16 Brahmin families and 16 Karana families have the exclusive rights of serving the lord within the temple as stated in the old records of puri by the Brahmins.[44][45] Bisara Mohanty (Odia: ବିସର ମହାନ୍ତି) was a devotee and historical figure of Jagannath culture, who rescued Daru Brahma (soul stuff) of Lord Jagannath from the river Ganga. He was a contemporary of King Ramachandra Deva I. There was a time when the Bengal Sultan's general Kalapahad invaded the Jagannath Temple of Puri and took the idol of Lord Jagannath to destroy it. When he tried to burn the idol, he found a part of the idol, called Daru Brahma, difficult to burn. He threw the remaining part into the river of Ganga. Bisara Mohanty, who followed Kalapahad with the idol from Orissa to Bengal, floated down the stream and rescued the Daru Brahma. He put it inside a mridangam (drum) and secretly brought it to his village of Kujang. There he had continued worshipping the Daru Brahma with simple offerings. Ramachandra Deva, a new ruler, received a directive from Lord Jagannath in a dream. Laid claim to the remains and fabricated new idols of the god in which the Daru Brahma could reside. After the renovation of the Jagannath temple in Puri, King Ramachandra had placed the idols in the temple. He acknowledged Bisara Mohanty's role and conferred upon him the title Nayaka (chief) of the Purushottama Kshetra.[46] Harmohan Patnaik [47] another famous Karana personality was the grandson of Dhenkanal Bebarta (Mahamantri) Jagannath Patnaik and Dewan (Minister) Damodar Patnaik. Harmohan Patnaik formed the Dhenkanal Praja Mandal and was elected as its president. This was the first praja mandal of odisha after this praja mandals sprang up in all the princely states of Odisha as public organizations to resist the practices of the then Rajas and Maharajas.
The British military force was mobilized by Raja Saheb to repress a revolt. A young boy named Baji Rout refused to ferry the British military force by his boat. The British Officer opened fire and killed Baji Rout and five villagers. This incident inflamed the nearby villagers and the revolt spread to the entire Dhenkanal State.
The Praja Mandal movement mobilized mass gatherings and a charter of rights was drawn. During the years of struggle, the Indian National Congress also became associated with the Dhenkanal movement. Arrests and imprisonments were a regular occurrence. Whenever Raja Saheb's forces imprisoned Harmohan Patnaik, the people surrounded the Palace in great numbers. Raja Saheb felt threatened and released Harmohan Patnaik unconditionally. Harmohan Patnaik would later become the minister and advisor to the future Dhenkanal King Raja Sankar Prasad Singh Deo.[48][49] Jagbandhu Patnaik(Jaggu Diwan or Jaggu Babu) [50][51] another famous Karana personality was the mahamantri or dewan of Raja Achyut Singh and his successor Raja Arjun Singh of Jharkand, he took part in anti-British activities during the 1857 Indian War of Independence. The Kol Rebellion of Singhbhum in 1831 was the outcome of the inspiration and instigation of Jagabandhu Patnaik more popularly known as Jagu Dewan to the Kols. In the 1857 war he too encouraged Raja Arjun Singh to raise his arms against the British. Jagu Dewan with a strong force rose against the British, defeated the British force and occupied Chakradharpur. But the British force under Lt. Birch reoccupied Chakradharpur. Jagabandhu Patnaik and his son Balmukunda Patnaik were also secretly supporting Veer Surendra Sai of Odisha a prominent freedom fighter of the Indian war of independence in his fight against the British. Jagu Dewan was captured and hanged, he is regarded as the first martyr from Odisha in the 1857 Indian war of independence.[52] Brajnath Badajena [53][54] the war poet of odisha who was recognised by various local rulers and princely states of odisha as a poet of the highest order was a karana by caste, he was best known for his historical ballad Samara Taranga. He was born in Dhenkanal. Brajanath was patronized by several local rulers. His work Samara Taranga was appreciated by the king of Dhenkanal. His family were descendants of 16th century poet Raghu Arakhita. He had three siblings who were serving the king of Dhenkanal. He was well versed in many languages such as Sanskrit, Prakrit, Hindi, Bengali and Telugu. His major works were before introduction of printing press in Odisha. So all of his works are found in the form of Palm leaf manuscript.His magnum opus is Samara Taranga (English translation "Wave of war"), ballad written on Maratha -Dhenkanal war of 1781. He was an eyewitness to the battles and the poem is a testimony to the events. It has been historically accurate as the events and places mentioned have been corroborated by other sources. The king of Dhenkanal was pleased with his work and granted him a village named Nuagaon near the river Brahmani. Brajnath Badajena also had three brothers who were all prominent court poets of that time namely Sri Gopinath Pattanayaka, Sri Jagannath Pattanayaka and the youngest being Sri Loknath Rautra.[55][56][57] Another Prominent Karana Personality was Srikarana Patnaik he was the military general of Atagada army of Athagada Patna Zamindari of Ganjam district under the ruler Govindachandra Harichandan, He led a successful expedition against the Bhanja Ruler defeated him and took control of the bhanja fort of Kakarsali thus helping the ruler of Athagada Patna in defeating the bhanja ruler. The Victorious Army took control of the hathiutto mutt and built a new fort named Mandaragad the wall of which were made of mud. Srikaran Patnaik placed 300 soldiers to guard the newly built fort of Raja Govindachandra Harichandan. Srikaran Patnaik led many successful expeditions against neighbouring rulers in his military career and won many forts for Raja Govindchandra Harichandan of Atagada Patna. Srikaran Patnaik was the descendant of Senapati Srichandana Pattanayaka who was a prominent military general and commander of Atagada Patna forces under the ruler Madhudana Harichandan Jagdeb in 1748, he was known for the fierce battle that he fought against the Muslim Nawab Bairam Bege Bahadur on the battlefield of Baharasagar. Srichandan Patnaik fought with great valor against the Nawab but was defeated in the war, nawab then influenced Srichandan Patnaik and other prominent subordinates of Raja of Atagada like Dyana Patnaik to his side which resulted in the imprisonment of Raja Madhudana Jagdeb he was taken in a jail on top of an elephant by the nawab and was imprisoned for three years later Raja of Parlakhemundi freed him by defeating the nawab's forces, he also freed the other 4 rulers who were imprisoned with him.[58][59][60] Another prominent Karana personality was Srikarana Gopalakrusna Pattanayaka (1784–1862) (Alternatively spelled Gopalakrishna, Pattnaik; Odia: ଗୋପାଳକୃଷ୍ଣ ପଟ୍ଟନାୟକ) he was an Odia poet & composer of Odissi music. His songs, including chaupadis, chautisas, koilis, pois are central to the popular repertoire of Odissi music and are widely sung in Odissi music recitals across the state, as well as other allied traditional artforms of Odisha, such as pala. The 20th-century Odissi musician, vocalist & binākara Apanna Panigrahi, also from the poet's hometown, was well-known for his renditions of Gopalakrusna's lyrics. Gopalakrusna was born in 1784 in a Karana(Vratya Kshatriya) family of Paralakhemundi, a well-known princely state in erstwhile Odisha. His father Banabasi Pattanayaka was in the service of the Gajapatis of Paralakhemundi. His mother's name was Lalita Dei. At the age of twenty, Gopalakrusna was married to a young girl by the name of Hira Dei. In the early days of his life, Gopalakrusna remained in the service of the Gajapati king as a Panjia Karana, an accountant-scribe. Later, as his fame as a poet and musician grew, the king offered him an exclusive position in his court to encourage his literary pursuits.[61] Another famous Karana personality Gobindaballabh Choudhury (28 April 1848 – 4 February 1934) also known as Madhusudan Das [62] was an Indian lawyer and social reformer, who founded Utkal Sammilani in 1903 to campaign for the unification of Odisha along with its social and industrial development. He was one of the main persons, helping in the creation of Orissa Province (present-day Odisha, India), which was established on 1 April 1936. He was also the first graduate and advocate of Orissa. He is also known as Kulabruddha (Grand Old Man), Madhu Babu, and Utkala Gouraba (Pride of Utkal). In Odisha, his birthday is celebrated as the Lawyers' Day on 28 April. Madhusudan Das was born to a Zamindari Karana (Vratya Kshatriya) family in 28 April 1848 at Satyabhamapur, 20 kilometres (12 mi) from Cuttack during the Company rule in India. His father was Choudhury Raghunath Das and his mother, Parbati Debi. They had initially named him Gobindaballabh. He had two elder sisters and a younger brother named Gopalballabh. Gopalballabh was a Magistrate at Bihar Province and the father of Ramadevi Choudhury.[63] Another famous Karana personality and also a prominent freedom fighter from Odisha was Sri Baishnab Charan Patnaik [64] who was born on 29.4.1914 in Dhenkanal Town. From his Student life he revolted against corruption and Administration. In 1938 he was nominated as the organizing Secretary of Chasimela at Jenapur. From March 1939 to August 1939 for a period of Six months he was imprisoned in Cuttack Jail. From June 1940 to 28th April 1942 for two years he was in Dhenkanal Jail under detention Act. He was released on 28.4.1942 with a condition to remain in his house as prisoner and was ordered to appear in the Police Station everyday. On 9.9.1942 he joined in Quit India movement.On 26th August 1942 at about 4 A.M., along with other 18 freedom Fighters,he captured Madhi (Kamakhyanagar) Police Station and set fire to the Police Station, Govt. Quarters and Offices at Kamakhyanagar. On 4th September 1942  Thousands of Volunteers under his leadership ,while going to capture Parajang Police Station were shot by the police and Baisnab Patnaik was injured near Janapada. He led an armed revolt against the Raj and took hold of administration of then Murhi sub- division of Dhenkanal state for over a week. After his treatment and recovery at Calcutta he came back to Dhenkanal on 26th March 1946. In the year 1947 he went to Nilagiri to take leadership of Prajamandal Workers and fought against Raj-Dalas and Nilagiri Raja handed over his Administration to District Magistrate, Balasore. He carried on his shoulders the dead body of 12- year old martyr Baji Rout, who sacrificed his life at the bullets of the British on October 11, 1938.On 14.12.1947 he assisted  Sardar Ballav Bhai Patel in Merger of Princely States. He was a powerful and popular orator, agitator and artist. He spread the hand written party literature and cyclostyled materials successfully. He was declared as the most dangerous revolutionary by the British and the King. On those days an award of rupees 3200 was declared for his arrest to catch him 'dead or alive'. But the popular legendary hero could not be caught till 1948. He was arrested on 17.3.1948 at Athagarh a princely state of Odisha ruled by Karanas and was sent to Cuttack Jail for Four Years. He was elected as a  Member of Odisha Legislative Assembly from 1952 to 1956 from Dhenkanal Constituency. He was elected to Loksabha from 1962 to 1967 from Dhenkanal Constituency. He passed away on 01.01.2013. As a member of the first Vidhan Sabha of Odisha (1952-1957) and third Lok Sabha (1962-1967) as well, his contributions were commendable towards the reconstruction of the nation in the early phase of our republic.[65][66][67] Another famous Karana Personality was Gopabandhu Choudhuri (also spelled Gopabandhu Choudhury) (born on 8 May 1895 at Cuttack, Orissa, India – died 29 April 1958) he was an Indian activist, social worker and freedom fighter. He participated in the Non-cooperation Movement , Civil Disobedience movement, his younger brother Nabakrushna Choudhury would later become the Chief Minister of Odisha. Gopabandhu Chowdhuri (popularly known as Gopa Babu) was a man of such privileged background. Born (on 8th May 1895) in a family of Zamindars (Zamindars of village Kheras near Jagatsinghpur, in Cuttack district), son of a well known lawyer (Gokulananda Chowdhuri, a leader of Utkal Sammilani & Vice-Chairman of Cuttack District Board), son-in-law of a highly placed British Government official (Gopal Ballav Das, Deputy Magistrate, younger brother of Utkal Gaurav Madhusudan Das), he himself was a highly educated person (passed M.A. in Mathematics from Presidency College, Calcutta University in the year 1914, and Preliminary law from the same University in the year1917) and was a deputy magistrate (Joined the service in the year 1917 at Cuttack ) in the British Government.[68][69][70][71][72] Another famous Karana personality was Bhabani Charan Pattanayak (11 May 1922 – 14 May 2020) he was an Indian politician and independence activist. He was a Member of the Parliament of India representing Odisha in the Rajya Sabha, the upper house of the Indian Parliament, for three terms. Pattanayak was elected in 1961, 1966 and 1978. He had earlier taken part in the Indian freedom struggle and was a devout Gandhian. In 2018, he was awarded the Padma Shri for his role in Indian freedom struggle movement. He was also one of the founder members of Nimapara Autonomous College,Nimapara.[73] Another Prominent Karana personality was Kritavarman who was also a scribe he is regarded as the Master Of Five 5 Karanas (Pancha Karana Adhikrita) and is also stated as a MahaSamanta (Warrior) by the inscriptions found by historians.[74] Madala Panji records of Jagannath Puri were written by 24 Familes of Karanas, On Bijaya-Dashami day, the Karanas (official history writers of Puri, a caste of Odisha, involved in keeping the chronicle). This ritual is cited as a proof that the tradition of keeping this chronicle began with Odia king Anantavarman Chodaganga Dev (1078–1150) himself.
According to the tradition, Chodaganga directed 24 families of Karanas to preserve the temple records. Of these, five were entrusted with the writing and preservation of the Madala Panji. They are:
Panjia Karan—preserves the Madala Panji
Tadau Karan—writes the Madala Panji
Deula Karan—enforces the Madala
Kotha Karan—the main compiler
Baithi Karan – assistant There are also five different categories of Panjis. No one has seen them all.

Raja Khanja—important events of the Rajas. Read on Paush Purnima (Pushyabhishek). Kept by Tadau Karana.
Desh Khanja—Records gifts of land and money and occasions when the Jagannath temple was plundered. Kept by Kotha Karana.
Karmangi. Daily rituals. Important events related to the rituals recorded. Announced daily at the Beherana.
Dina Panji—The daily almanac read by the temple astrologer at the time of the Avakash. These were prepared annually and finalized on Vishuva Sankranti. Besides the Madala, there were other Karanas who wrote regional chronicles, known as Chakadas. "All the Kadatas and Chakadas taken together will be about a cartload."[75][76]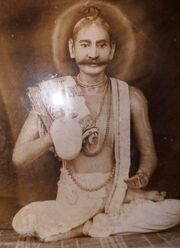 Origin
[
]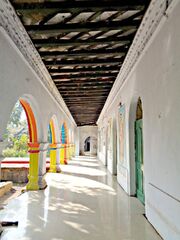 [77] Sir H Risley in his report concerning Karanas states that most Karanas are Vaishnavas and their favourite divinity is Krishna,they employ Utkal Brahmins for religious and ceremonial purposes and these are the only Brahmins from whose hands they will take food. According to H Risley Karanas are considered the next prominent rank after brahmins in Odisha. H Risley states that Zamindars, Patnidars and Ryots are commonly found in Karana community. Karanas are strict to diet abstaining completely from wine and strong drinks, taking cooked or uncooked food from no other caste except for brahmins, H Risley also states that Karanas don't smoke the same hookah with men of another caste. SriKarana Mahananda Senapati who belonged to to the SriKarana division of Karanas is mentioned as an army general and provincial governer during the reign of Anangabhima 3 in inscriptions found by historians.[78][79] Thurston suggests that Karanas were first invited to Odisha by King Yayati Keshari in about 5th century A. D. Sircar suggests that as shown in the Bhajas inscription, a list of individuals involved in land records contains a phrase 'Brahmana-Karana-Puroga-Nivasi' which may be good indication of their social status then. Eminent epigraphist of Archaeological Survey of India, Dineshchandra Sircar, mentions that several historial edicts and inscriptions have been found in the relevant geographic locations that show that the terms Karana, Karanin, Karaneeka, Karanakas, Karaneegars are used to represent bureacratic range from clerks to ministers(Mahamantris). Significant among these are Minor Rock Edict No. II, Kanas plates of Lokavigraha, Ghugrahati copperplate of Samacharadeva,[80] Tipper copperplate of Lokanath etc. Eminent archeologist, BP Sinha explains that duty of Karanas was Rajaseva and Durgantapuraraksha. They held high position in Oriya society with them being mentioned highly in early scriptures.[81] Old records of Eastern Ganga Dynasty of Odisha mention that Karanas used to call themselves Prabhu in earlier times.[82] It has been established that there is no relation between Kayastha and Karanas.[83] The Karanas worked exclusively as scribes in the duty of Kings and sometimes as Governer Generals, sometimes as Ministers or Diwan and sometimes as military commanders, thereby helping in their upward mobility. Karanas were also very influential and popular in Ancient Magadha Bureaucracy. As the ruler of Land(Zamindars) are claimed to be Kshatriyas, hence the Karanas are Kshatriyas.[84] In Shrestha Karana(Vratya Kshatriya) community it is strictly forbidden for Karanas to engage in farming and Agricultural Activities as it might make a person lose his/her respective caste. In Odisha Karanas are a well respected community. A confusion may arise that Karanas are Brahmins, is due to their Gotra. However, people often forget Gotra doesn't merely mean the origin of a person but also signifies the origin of his/her Kulguru , which is at times Gotra of Brahmanas because Kula-Guru post is exclusive to Brahmins only, so many a times students aka disciples adopt gotra of their Guru, which is Brahmanical origin, this is found mainly in Karana and many royal families of Odisha. Alongwith Odia Rajputs(2 percent of odia population), Karanas(5 percent of odia population) are considered the next prominent rank after Brahmins in Odisha while other communities either come in OBC category or SC/ST category in Odisha respectively.[85][86][87]
Present Day
[
]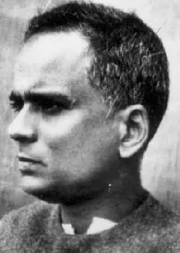 Despite such a minuscule number, in regards to overall Odia population, Karana caste is the most prominent and one of the most advanced communities in Odisha. Their literacy level is the highest among all communities in Odisha, and their representative power is highest when compared to their population strength. Karanas were one of the most educated communities, they emerged as a single most powerful representative bloc in terms of politics and media. Post independence, the community has produced many luminaries in Science, Art, Engineering, Politics and Film industry and has a great impact on present Odia culture.[2]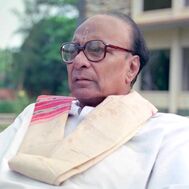 Customs

[

]
Karana generally follow the patriarchal system in regards to civic duties and follow customs and marriage rituals as prescribed in Hindu Scriptures. They also follow a gotra system similar to other hindu communities. Also, marriage along the clan (sa-gotra) is generally forbidden.[3][4][5] Prominent Gotras of Karana community include Batsya, Sandilya, Bharadvaj, Kashyap, Pakhijota, Vasishta and many more.[88][89][90]
Divisions[6]

[

]
The Karanas are divided into Karanas and Vaishya-Karanas.[91]
The first category is the normal Karanas (Sreshtha Karana or SriKarana), who were Scribes, Governors, Military Generals, Commanders, Governer Generals, Ministers, Diwans and Zamindars. They are described in Manusmriti as Vratya Kshatriyas (Manusmriti 10.22) also known as Kshatriya Karanas locally to the people they consider themselves superior to all divisions of Karanas in Odisha.[92]
The second category (Shristhi Karana) is considered to be the product of Vaishya Father and Shudra Mother(Yaignavalka Smriti).[7] (Shristhi Karanas) are the Karanas who mixed with the low caste groups of Odisha hence in the process lost their Kshatriya identity because of which they were not accepted in their community again and fell into vaishya and shudra varna respectively.[93][94][95]
Marriage between the Higher Karana division and Lower Karana division is strictly forbidden. They follow different marriage rituals, one follows Kshatriya Riti and other follows Brahma or Prajapatya ritual, both are known to be followed by upper echelons of Hindu Society.[96]

There is also a division of Sreshtha Karanas (Vratya Kshatriyas) who are called Nauli Karanas (Brahma Karana) in puri temple, they are treated as equivalent to Brahmins in odia society and have the exclusive right of Bratapatoyana (Upanayan) Ritual. They come from the Sreshtha Karana (Vratya Kshatriyas) community who served Lord Jagannath in the temple alongwith Brahmins hence got the word Nauli attached to them. Out of the 36 Niyogas of Jagannath Puri the 2 principal Kshatriya Niyogas are performed by Nauli Karanas and Gajapati Maharaja.[97][98][99][100]
Titles
[
]
Titles and surname include Mohanty, Patnaik(excl), Bohidar(excl), Das, Samantray, Choudhury, Ray, Jena, Chaupatnaik, Harichandan, Naik, Bebarta, Srichandan, Mahapatra, Kanungo, Adhikari, Kar, Mangaraj, Das Mahapatra, Ray Mahapatra, Maiti, Dogra, Bhunia, Pruseth, Bakshi and many more.[101][102][103][104][105][106][107] Their counterparts include Kayasth community of North, Karanam of South and CKP of West.
References
[
]
Brahmins
Kshatriyas
Kayastha

Karana
Vaishyas

Bania
Gudia
Teli
Patara
Kansari
Other castes

Kamar
Kumbhar
Badhei
Tanti
Barika
Mali
Scheduled Castes

Keuta
Chamar
Bhoi
Kandara
Pano
Domba
Hadi
Scheduled Tribes

Santhal
Kharia
Munda
Mahali
Sauro
Lodha
Mirdha (tribe)
Banjari
Bhumij
Bonda people
Juang
Ho
Bhunjia
Muslims

Odia Muslims
| | |
| --- | --- |
| | This article about an Indian ethnicity or social group is a stub. You can help by expanding it. |