Jurassic World: Dominion Dominates Fandom Wikis - The Loop
Play Sound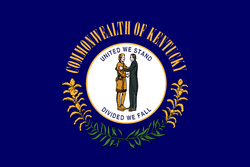 The following list contains persons of note who were born, raised, or spent portions of their lives in the American Commonwealth of Kentucky.
Revisions and sourced additions are welcome.
Will Wolford, played Offensive Lineman on three NFL teams and played in numerous Super Bowls in a 13 year career. Was All Pro at both Guard and Tackle. Born in 1964 and raised in Louisville.
Authors and journalists
[
]
Name
Notable for
Connection to Kentucky

James Lane Allen

(1849–1925)

Author

, called the state's first important novelist[1]
Born near Lexington[1]

Harriette Simpson Arnow

(1908–1986)

Writer

of novels, memoirs, and regional histories
Born in Wayne County, raised in

Pulaski County

Wendell Berry

(born 1934)
Author and

poet

[2]
Born in

New Castle

[2]

Myram Borders

(born 1936)
20-year manager of Las Vegas

United Press International

bureau
Born in Kentucky

Pamela Brown

(born 1983)

CNN

reporter and newscaster[3]
Born in Louisville[3]

Harry M. Caudill

(1922–1990)
Author,

historian

, and

attorney

[4]
Born in

Whitesburg

[4]

Irvin S. Cobb

(1876–1944)
Author, humorist
Born in Paducah

Clive Cussler

(born 1931)
Author and oceanic explorer
Lived in Louisville

David Dick

(1930–2010)

CBS News

correspondent from 1966 to 1985, author and book publisher, University of Kentucky journalism faculty member from 1985 to 1996
Lived in Bourbon County

Elder Watson Diggs

(1883–1947)
Founder of

Kappa Alpha Psi

Fraternity Inc.
Madisonville

Greg Downs

(born 1971)
Author[5]
Raised in Elizabethtown[5]

Damon R. Eubank

(born 1959)
Author and historian[6]
Reared in Hardin County and resident of

Campbellsville

in Taylor County[6]

John Fetterman

(1920–1975)

Pulitzer prize

-winning journalist for Louisville

Courier-Journal

Born in Danville

Larry Flynt

(born 1942)

Hustler

magazine publisher[7]
Born in

Lakeville

(Magoffin County)[7]

Joey Goebel

(born 1980)
Author[8]
Born in Henderson[8]

Betty Jane Gorin-Smith

(born 1940)

Historian

, author of Morgan Is Coming![9]
Born and reared in

Campbellsville

[9]

Silas House

(born 1971)
Author[10]
Reared in

Lily

(Laurel County)[10]

Lewis Craig Humphrey

(1875–1927)
Editor of the

Louisville Evening Post

and co-editor of the

Louisville Herald-Post

[11]
Born and reared in Louisville, Kentucky

Robert Kirkman

(born 1978)
Comic book writer, co-creator of

The Walking Dead

[12]
Raised in

Cynthiana

[12]

Bobbie Ann Mason

(born 1940)
Author[13]
Born in Mayfield[13]

Ed McClanahan

(born 1932)
Novelist, essayist, professor
Born in

Brooksville

; lives in Lexington

Tony Moore

(born 1978)
Comic book illustrator, co-creator of

The Walking Dead

[12]
Born and raised in

Cynthiana, Kentucky

Gurney Norman

(born 1937)
Novelist, documentarian, professor
Raised in

Allais

; worked for Hazard Herald; professor at University of Kentucky

Marsha Norman

(born 1947)
Author and lyricist[14]
Born in Louisville[14]

Andrew J. Offutt

(1934–2013)
Author;[15] father of

Chris Offutt

Born near

Morehead

, lived in Louisville[15]

Chris Offutt

(born 1958)
Author[16]
Raised in

Haldeman

(Rowan County)[16]

Bill Plaschke

(born 1958)
Columnist for

Los Angeles Times

; TV personality
Born in Louisville, attended

Ballard High School

Steve Raible

(born 1954)
News anchor, sports announcer, former

NFL

player
Born in Louisville, attended

Trinity High School

Elizabeth Madox Roberts

(1881–1941)
Poet and novelist
Born in

Perryville

, spent most of her life in

Springfield

Charles P. Roland

(born 1918)
Historian
Spent academic career partly at University of Kentucky, retired to Lexington[17]

Jesse Stuart

(1907–1984)
Novelist, poet, short-story writer
Born in Greenup County, poet laureate of Kentucky 1954

Allen Tate

(1899–1979)
Poet, novelist, literary critic[18]
Born in Winchester[18]

Helen Thomas

(1920–2013)

News service

reporter in

White House press corps

[19]
Born in Winchester[19]

Hunter S. Thompson

(1937–2005)

Journalist

and author[20]
Born in Louisville[20]

Gilbert R. Tredway

(born 1922)
Author and American Civil War

historian

[21]
Indiana native; professor in

Campbellsville

[21]

Robert Penn Warren

(1905–1989)
First

poet laureate

of the United States[22]
Born in

Guthrie

[22]
Explorers, pioneers, and military personnel
[
]
Name
Notable for
Connection to Kentucky

Roy Bean

(1825–1903)
Eccentric

Old West

justice of the peace[23]
Born in Mason County[23]

Stephen Bishop

(1780–1857)
Slave, and cave explorer[24]
Published the first map of

Mammoth Cave

[24]
Daniel Boone (1734–1820)
Iconic explorer and trapper, first entered Kentucky on hunting expeditions in 1767, carved Wilderness Trail from Eastern Tennessee through Cumberland Gap into Central Kentucky to Kentucky River; established his fort, Boonesborough, in Madison County where he lived from 1775 to 1779. Fought during Revolutionary War primarily against pro-British Indian tribes in region.

Jim Bowie

(1796–1836)
Died at the

Battle of the Alamo

, made famous the

Bowie knife

[25]
Born in Logan County[25]

Kit Carson

(1809–1868)

Indian

agent, trapper scout[26]
Born in Madison County[26]

William J. Crowe

Jr. (1925–2007)

U.S. Navy

admiral

and Chairman Joint Chiefs of Staff
Born in

La Grange

William R. Higgins

(1945–1990)

U.S. Marine

colonel who was captured in 1988 and eventually murdered[27]
Born in Danville[27]

Joseph Holt

(1807–1894)

United States Postmaster General

and

Judge Advocate General

[28]
Born in Breckinridge County[28]

Husband E. Kimmel

(1882–1968)
Commander of the

U.S. Pacific Fleet

during the attack on Pearl Harbor[29]
Born in Henderson[29]

Franklin Sousley

(1925–1945)
One of six in iconic photograph

Raising the Flag on Iwo Jima

[30]
Born in Hilltop, Fleming County[30]
Film, radio, and television personalities
[
]
Name
Notable for
Connection to Kentucky

Ned Beatty

(born 1937)
Actor[31]
Born in Louisville[31]

James Best

(1926–2015)
Actor[32]
Born in

Powderly

[32]

Rodger Bingham

(born 1947), nicknamed "Kentucky Joe"
Fifth runner-up on

Survivor: The Australian Outback

[33]
Lives in

Crittenden

[33]

Olive Blakeney

(1899-1959)
Actress
Born in Newport

Foster Brooks

(1912–2001)
Comedian[34]
Born in Louisville[34]

W. Earl Brown

(born 1963)
Actor[35]
Born in Murray[35]

Tod Browning

(1880–1962)
Actor and director[36]
Born in Louisville[36]

Leo Burmester

(1944–2007)
Actor[37]
Born in Louisville[37]

Jennifer Carpenter

(born 1979)
Actress[38]
Born in Louisville[38]

John Carpenter

(born 1948)
Film director[39]
Reared in Bowling Green and attended

Western Kentucky University

[39]

Will Chase

(born 1970)
Actor
Born in Frankfort
George Clooney (born 1961)
Oscar-winning actor and director[40]
Born in Lexington,[40] reared in

Augusta

[41]
Nick Clooney (born 1934)
Television personality and journalist
Born in Maysville

Rosemary Clooney

(1928–2002)
Actress and

singer

[42]
Born and reared in Maysville[42]

Joyce Compton

(1907-1997)
Actress
Born in Lexington

William Conrad

(1920–1994)
Actor, director,

narrator

in radio, film, TV[43]
Born and reared in Louisville[43]
Tom Cruise (born 1962)
Actor and producer[44]
raised in Louisville[44]

Kassie DePaiva

(born 1961)
Actress best known for role on

One Life to Live

[45]
Born and reared in

Morganfield

[45]

Johnny Depp

(born 1963)
Actor[46]
Born in Owensboro[46]

Irene Dunne

(1898-1990)
Actress, 5-time Oscar nominee
Born in Louisville

Bob Edwards

(born 1947)

NPR

radio host[47]
Born in Louisville[47]

Farah Fath

(born 1984)
Actress known for her roles on

Days of Our Lives

and

One Life to Live

[48]
Born in Lexington[48]

Don Galloway

(1937–2009)
Actor[49]
Born and reared in

Brooksville

[49]

Rebecca Gayheart

(born 1971)
Actress[50]
Born in Hazard[50]

Billy Gilbert

(1894–1971)
Actor and comedian[51]
Born in Louisville[51]

D. W. Griffith

(1875–1948)
Filmmaker[52]
Born in

La Grange

[52]

Florence Henderson

(1934–2016)
Actress best known for her role on

The Brady Bunch

[53]
Reared in Owensboro[53]

Boyd Holbrook

(born c. 1981)
Actor[54]
Born in

Prestonsburg

[54]

Josh Hopkins

(born 1970)
Actor[55]
Born in Lexington[55]

Elizabeth Ann Hulette

, aka "Miss Elizabeth" (1960–2003)

Professional wrestling manager

and valet[56]
Born in Louisville, reared in Frankfort[56]

Josh Hutcherson

(born 1992)
Actor[57]
Born in

Union

[57]

Ashley Judd

(born 1968)
Actress[58]
reared in Ashland[58]

Patricia Kalember

(born 1956)
Actress[59]
Partly reared in Louisville[59]

Robert Karnes

(1917–1979)
Actor[60]
Born in Paducah, Kentucky

Tommy Kirk

(born 1941)
Actor
Born in Louisville

Jennifer Lawrence

(born 1990)
Oscar-winning actress[61]
Born and reared in Louisville[61]

Maggie Lawson

(born 1980)
Actress[62]
Born in Louisville[62]

Matt Long

(born 1980)
Actor[63]
Born in Winchester[63]

Lee Majors

(born 1939)
Actor
reared in Middlesboro

Terrence Mann

(born 1951)
Actor[64]
Born in Ashland

William Mapother

(born 1965)
Actor[65]
Born in Louisville[65]

Victor Mature

(1915–1999)
Actor[66]
Born in Louisville[66]

Melissa McBride

(born 1965)
Actress and casting directorl[67]
Born in Lexington[67]

Catherine McCord

(born 1974)
Actress and model[68]
Born in Louisville[68]

Marie McDonald

(1923-1965)
Actress and singer
Born in

Burgin

Charles Middleton

(1874-1949)
Actor
Born in Elizabethtown

Charles Napier

(1936–2011)
Actor[69]
Born in

Scottsville

[69]

Patricia Neal

(1926–2010)
Oscar-winning actress[70]
Born in

Packard

(Whitley County)[70]

Grady Nutt

(1937–1981)
Religious humorist; television personality (

Hee Haw

)[71]
Lived in Louisville from 1960 until his death including the entire time of his rise to fame[71]

Warren Oates

(1928–1982)
Actor[72]
Born in

Depoy

(Muhlenberg County)[72]

Sean O'Bryan

(born 1963)
Actor[73]
Born in Louisville[73]

Annie Potts

(born 1952)
Actress[74]
Reared in

Franklin

[74]

Lawrence Pressman

(born 1939)
Actor[75]
Born in

Cynthiana

[75]

Wes Ramsey

(born 1977)
Actor[76]
Born in Louisville[76]

Jeffrey Reddick

(born 1969)

Screenwriter

, actor, and film producer[77]
reared in

Jackson

[77]

Jessica Rey

(born 1982)
Actress[78]
Born in

Fort Campbell

[78]

Rob Riggle

(born 1970)
Actor[79] on

The Daily Show

,

The Office

and

Saturday Night Live

Born in Louisville[79]

Kelly Rutherford

(born 1968)
Actress[80] on

Melrose Place

and

Gossip Girl

Born in Elizabethtown

Jeri Ryan

(born 1968)
Actress[81]
reared in Paducah[81]

Mitchell Ryan

(born 1928)
Actor[82]
Born in Louisville[82]

Diane Sawyer

(born 1945)
TV

journalist

[83]
Born and reared in Glasgow;[83] lived in Louisville[84]

Michael Shannon

(born 1974)
Actor
Born in Lexington

William Shatner

(born 1931)
Actor
Seasonally resides in Woodford County

Molly Sims

(born 1973)
Actress and model[85]
Born in Murray[85]

J. Smith-Cameron

(born 1955)
Actress[86]
Born in Louisville[86]

Hal Sparks

(born 1969)
Actor[87]
reared in Peak's Mill[87]

Harry Dean Stanton

(born 1926)
Actor[88]
Born in West Irvine (Estill County)[88]

Chrishell Stause

(born 1981)
Actress known for her role on

All My Children

[89]
Born in

Draffenville

(Marshall County)[89]

Martha Stewart

(born 1922)
Actress
Born in

Bardwell

Madame Sul-Te-Wan

(1873–1959)
Actress[90]
Born in Louisville[90]

Gus Van Sant

(born 1952)
Film director[91]
Born in Louisville[91]

Jim Varney

(1949–2000)
Actor and comedian[92]
Born in Lexington[92]

Jack Warden

(1920–2006)
Actor[93]
Reared in Louisville[93]

Muse Watson

(born July 20, 1948)
Actor
Attended Berea College; lives in

Berea

Chuck Woolery

(born 1940)

Game show host

[94]
Born in Ashland[94]

Sean Young

(born 1959)
Actress[95]
Born in Louisville[95]

Steve Zahn

(born 1967)
Actor
Lives in Scott County
Government and political leaders
[
]
Name
Notable for
Connection to Kentucky

Alben W. Barkley

(1877–1956)
Vice President of the United States[96]
Born in Graves County, lived much of his adult life in Paducah[96]

Louis Brandeis

(1856–1941)
Supreme Court Justice[97]
Born and reared in Louisville[97]

John C. Breckinridge

(1821–1875)
Vice President of the United States[98]
Born just outside Lexington[98]

John Y. Brown, Jr.

(born 1933)

Governor of Kentucky

[99]
Born in Lexington[99]

A. B. "Happy" Chandler

(1898–1991)
Governor of Kentucky and

Baseball Commissioner

[100]
Born in

Corydon

[100]

Cassius Marcellus Clay

(1810–1903)

Abolitionist

, Ambassador to Russia negotiating purchase of Alaska and newspaper editor[101]
Born and lived in

Clermont

;[101] resident of Madison County; buried in the Richmond Cemetery

Henry Clay

(1777–1852)

Statesman

[102]
Lived in Lexington[102]
Jefferson Davis (1808–1889)

President of the Confederate States

Born in Christian County, Kentucky

Wendell Hampton Ford

(1924–2015)
53rd

Governor

of Kentucky, 1971–1974; 45th Lieutenant Governor 1967–1971; U.S. Senator 1974–1999, member Democratic Party, veteran of Army and Kentucky National Guard, serving 1944-1946 and 1949-1962
Born and reared in Owensboro

Sara Beth Gregory

(born 1982)
Member of

Kentucky State Senate

; former member of

state House

, first elected at age 28; attorney[103]
Born in

Monticello

in Wayne County[103]

Brett Guthrie

(born 1964)
Member of United States House of Representatives from

Kentucky's 2nd congressional district

[104]
Born in

Florence

, Alabama; resides in Bowling Green[104]

John Marshall Harlan

(1833–1911)
Supreme Court Justice[105]
Born in Boyle County[105]

Jimmy Higdon

(born 1953)
Current member of the

Kentucky State Senate

, former member of the

Kentucky House of Representatives

, businessman[106]
Born in Taylor County; resident of Lebanon in Marion County[106]

Clayborne F. Jackson

(1806–1862)
15th

Governor of Missouri

[107]
Born in Fleming County[107]

Richard M. Johnson

(1780–1850)
9th Vice President of the United States[108]
Born in Jefferson County[108]

Robert W. Johnson

(1814–1879)

C.S. Senator

from Arkansas[109]
Born in Scott County[109]

Mae Street Kidd

(1909–1999)
State legislator[110]
Represented a district in Louisville[110]

Juanita M. Kreps

(born 1921)
Former

United States Secretary of Commerce

[111]
Born in

Lynch

[111]
Abraham Lincoln (1809–1865)
16th President of the United States[112]
Born in a portion of Hardin County that now lies in LaRue County[112]
Mary Todd Lincoln (1818–1882)
Wife of Abe Lincoln and First Lady 1861-1865. Subject of multiple psychiatric case studies.
Born and raised in Lexington

Mitch McConnell

(born 1942)

U.S. Senator from Kentucky

since 1985 and

Republican Leader of the U.S. Senate

[113]
Born in

Sheffield, Alabama

, and raised in Louisville[113]

Suzanne Miles

(born 1970)
Member of

Kentucky House of Representatives

from District 7[114]
Born and resides in Owensboro[114]

Robert L. Miller

(1927–2011)
Mayor of

Campbellsville

, 1966–1998[115]
Born in Taylor County and resident of

Campbellsville

[115]

Samuel Freeman Miller

(1816–1890)
Supreme Court Justice[116]
Born in Richmond[116]

Doug Moseley

(born 1928)

State senator

(1974–1987)[117]
Resident of

Campbellsville

,

Columbia

, and Bowling Green[117]

Carrie Nation

(1846–1911)

Prohibitionist

[118]
Born in Garrard County[118]

Paul E. Osborne

(born c. 1939)
Mayor of

Campbellsville

(1999–2002)[115]
Resident of

Campbellsville

[115]

H. Foster Pettit

(1930–2014)
Member of the

Kentucky House of Representatives

for Fayette County, 1965 to 1970; mayor of Lexington, 1972 to 1978[119]
Native and resident of Lexington[119]

Scott Pruitt

(born 1968)

Attorney General of Oklahoma

[120]
Grew up in Lexington[120]

Herman Rattliff

(1926–2014)
Kentucky State Representative from Taylor County[121]
Born in Green County; resides in

Campbellsville

[121]

Stanley Forman Reed

(1844–1980)
Supreme Court Justice[122]
Born in

Minerva

[122]

Wiley Blount Rutledge

(1894–1949)

Supreme Court Justice

{1943–1949}
Born in

Cloverport

Tony Snow

(1955–2008)

White House Press Secretary

to President George W. Bush[123]
Born in

Berea

[123]

James Speed

(1812–1887)
United States

Attorney General

under Abraham Lincoln[124]
Born in Jefferson County[124]

Adlai E. Stevenson I

(1835–1914)
Vice President of the United States[125]
Born in Christian County[125]
Zachary Taylor (1784–1850)
12th President of the United States[126]
Raised in Kentucky[126]

Ken Upchurch

(born 1969)
Member of the

Kentucky House of Representatives

from District 52[127]
Resides in his native

Monticello

in Wayne County[127]

Fred M. Vinson

(1890–1953)
Chief Justice of the United States[128]
Born in

Louisa

[128]

Roger Vinson

(born 1940)
Senior Federal Judge[129]
Born in Cadiz[129]

John D. Watkins

(1828–1895)
Educator, lawyer, district attorney, state court judge, state senator, and presidential elector in Minden in Webster Parish in northwestern Louisiana[130]
Born in Caldwell County and graduate of

Cumberland College (Princeton, Kentucky)

James E. Whitlock

(born 1934)
State Representative[131]
Resident of Marion County[131]

David L. Williams

(born 1953)
Member of the

Kentucky State Senate

from 1987 to 2012, president of the state Senate from 2000 to 2012; Republican U.S. Senate nominee in 1992, gubernatorial nominee in 2011; current 40th District circuit judge[132]
Born in

Burkesville

in Cumberland County[132]

Max Wise

(born 1975)
Member of the

Kentucky State Senate

from District 16 in south central Kentucky[133]
Born, reared, and resides in

Campbellsville

in Taylor County[134]

Whitney Young

(1921–1971)

Civil rights

administrator[135]
Born in

Lincoln Ridge

[135]

Ron Ziegler

(1939–2003)

White House Press Secretary

to President Richard Nixon[136]
Born in Covington[136]
Infamous persons
[
]
Name
Notable for
Connection to Kentucky

Larry Birkhead

(born 1973)
Father of

Anna Nicole Smith's

daughter,

Dannielynn Hope Marshall Birkhead

Born, resides in Louisville[137]

Ray Chapman

(1891–1920)
Only

Major League Baseball

player to be killed during a game
Born in

Beaver Dam

[138]

Floyd Collins

(1887–1925)
Cave explorer[139]
Trapped and killed in

Sand Cave

[139]

Lynndie England

(born 1982)
Convicted in the

Abu Ghraib

prison abuse scandal[140]
Born in Ashland[140]

Charles Manson

(1934-2017)
Convicted

serial killer

Raised in Ashland
Musicians
[
]
Name
Notable for
Connection to Kentucky

David "Stringbean" Akeman

(1916–1973)
Country and comedy musician, member of the

Grand Ole Opry

, cast member on

Hee Haw

Born in

Annville

John J. Becker

(1886–1961)
Composer[141]
Born in Henderson[141]

Adrian Belew

(born 1949)
Guitarist and vocalist for the band

King Crimson

[142]
Born in Covington[142]

Kenny Bishop

(born 1966)
Gospel and Christian singer[143]
Raised in Richmond[143]

Mark Bishop

(born 1965)
Southern gospel singer[144]
Raised in Richmond[144]

Laura Bell Bundy

(born 1981)
Country singer and actress[145]
Raised in Lexington[145]

Steven Curtis Chapman

(born 1962)

Contemporary Christian musician

[146]
Born and raised in Paducah[146]

John Conlee

(born 1946)

Country

singer
Born and raised in Versailles
Billy Ray Cyrus (born 1961)

Country

singer and actor[147]
Born in Flatwoods[147]

Skeeter Davis

(1931–2004)
Country singer[148]
Born in

Dry Ridge

[148]

Jackie DeShannon

(born 1941)
Singer-songwriter
Born in

Hazel

Don Everly

(born 1937)
Member of the

Rock and Roll Hall of Fame

and the

Country Music Hall of Fame

[149][150]
Born near

Central City

[149]

Phil Everly

(1939-2014)
Member of the

Rock and Roll Hall of Fame

and the

Country Music Hall of Fame

[149][150]
Born near

Central City

[149]

Red Foley

(1910-1968)
Singer in

Country Music Hall of Fame

Born in

Blue Lick

Crystal Gayle (born 1951)
Country singer[151]
Born in

Paintsville

[151]

Troy Lee Gentry

(1967-2017)
Country singer[152]
Born in Lexington[152]

Ashley Gorley

Country songwriter and record producer[153]
Born in Danville[153]

Grandpa Jones

(1913–1998)
"Old time" country and gospel music singer, member of the Country Music Hall of Fame and

Grand Ole Opry

; cast member on

Hee Haw

Born in

Niagara

Tom T. Hall

(born 1936)
Country singer and songwriter[154]
Born in

Olive Hill

[154]

Lionel Hampton

(1908–2002)

Jazz

musician[155]
Born in Louisville[155]

Larnelle Harris

Gospel

singer[156]
Born in Danville[156]

Telma Hopkins

(born 1948)
Singer and actress[157]
Born in Louisville[157]

Jonah Jones

(1919-2000)
Jazz trumpeter
Born in Louisville

Naomi Judd

(1946-2022)
Country singer[158]
Born and raised in Ashland[158]

Wynonna Judd

(born 1964)
Country singer[159]
Born and raised in Ashland[159]

James Kottak

(born 1962)
Former drummer for

hard rock

groups

Kingdom Come

, Wild Horses and

Warrant

; current drummer for German

heavy metal

band

The Scorpions

[160]
Born in Louisville[160]

Nick Lachey

(born 1973)
Member of the band

98 Degrees

;[161] married to Jessica Simpson and starred on reality show

Newlyweds: Nick and Jessica

Born in

Harlan

[161]

Homer Ledford

(1927–2006)
Bluegrass musician and instrument maker
Lived in Winchester

Brian Littrell

(born 1975)
Member of the

Backstreet Boys

[162]
Born in Lexington[162]

Patty Loveless

(born 1957)
Country singer[163]
Born in Pikeville[163]

Loretta Lynn

(born 1932)
Country singer[164]
Born and raised in

Butcher Holler

[164]

Les McCann

(born 1935)
Soul jazz piano player and vocalist; crossover artist into R&B and soul
Born in Lexington

Bill Monroe

(1911–1996)
"Father of

bluegrass music

" and member of the Country Music Hall of Fame[165]
Born and raised in

Rosine

[165]

Eddie Montgomery

(born 1963)
Country singer[166]
Born in Danville, raised in Garrard County[166]

John Michael Montgomery

(born 1965)
Country singer[167]
Born in Danville, raised in Garrard County[167]

Will Oldham

(born 1970)
Songwriter and

musician

[168]
Born in Louisville[168]

Joan Osborne

(born 1963)
Singer and songwriter[169]
Born in

Anchorage

[169]

Artimus Pyle

(born 1948)
Former drummer for the

Southern Rock

band

Lynyrd Skynyrd

Born in Louisville

Dottie Rambo

(1934–2008)
Member of the

Gospel Music Hall of Fame

[170]
Born in Madisonville, raised in

Morganfield

[170]

Kevin Richardson

(born 1971)
Member of the

Backstreet Boys

[171]
Born in Lexington, raised in

Irvine

[171]

Jean Ritchie

(born 1922)

Folk

singer[172]
Born in

Viper

(Perry County)[172]

Jordan Smith

(born 1994)
Pop singer, winner of

The Voice

season 9

Born in

Harlan

(Harlan County)

Ricky Skaggs

(born 1954)
Bluegrass and country music artist[173]
Born and raised in

Cordell

(Lawrence County)[173]

Kevin Skinner

(born 1974)
Country singer, winner of 2009

America's Got Talent

[174]
Native of Mayfield[174]

Chris Stapleton

(born 1978)
Country singer
Born in Lexington

Rick Steier

(born 1960)
Former guitarist for hard rock groups Kingdom Come, Wild Horses and Warrant[175]
Born in Louisville[175]

Mark Stuart

(born 1968)
Member of the Christian band

Audio Adrenaline

[176]
Born and raised in Owensboro[176]

Mary Travers

(1936-2009)
Folk singer with

Peter, Paul and Mary

Born in Louisville

Merle Travis

(1917–1983)
Member of the Country Music Hall of Fame[177]
Born in

Rosewood

(Muhlenberg County)[177]

Keith Whitley

(1955–1989)
Country singer[178]
Born in

Sandy Hook

[178]

Dwight Yoakam

(born 1956)
Country singer[179]
Born in Pikeville[179]
Scientists and inventors
[
]
Name
Notable for
Connection to Kentucky

James Gilbert Baker

(1914–2005)

Astronomer

, designer of

optics

systems, co-founder of

Louisville Astronomical Society

Born in Louisville, graduated from the

University of Louisville

George Devol

(1912–2011)
Inventor of

Unimate

, the first

industrial robot

[180]
Born in Louisville[180]

Rex Geveden

Associate Administrator of

NASA

[181]
Born in Mayfield[182]

Robert H. Grubbs

(born 1942)
2005

Nobel Laureate in Chemistry

[183]
Born in Marshall County, raised in Paducah[183]

G. Scott Hubbard

(born 1948)
NASA Scientist, associate director of NASA's Ames Research Center, "Mars czar"[184]
Born and raised in Elizabethtown[184]

William Lipscomb

(born 1919)
1976 Nobel Laureate in Chemistry[185]
Raised in Lexington[185]

Garrett A. Morgan

(1877–1963)

Traffic light

and

gas mask

inventor[186]
Born in Paris[186]

Thomas Hunt Morgan

(1866–1945)
1933

Nobel Laureate in Physiology or Medicine

[187]
Born in Lexington[187]

Phillip A. Sharp

(born 1944)
1993 Nobel Laureate in Physiology or Medicine[188]
Born in Falmouth[188]

Nathan Stubblefield

(1860–1928)

Inventor

, demonstrated wireless radio[189]
Born in Murray[189]

John T. Thompson

(1860–1940)
Inventor of the

"Tommy" Gun

[190]
Born in Newport[190]

George Whitesides

(born 1939)
Harvard University

chemistry

professor[191]
Born in Louisville[191]

Terrence W. Wilcutt

(born 1949)

Astronaut

[192]
Born in

Russellville

[192]
Sports figures
[
]
Name
Notable for
Connection to Kentucky

Nate Adcock

(born 1988)

MLB

relief pitcher

[193]
Born in Elizabethtown[193]

David Akers

(born 1974)

NFL

placekicker

[194]
Born and raised in Lexington[194]

Shaun Alexander

(born 1977)

NFL

running back

[195]
Born and raised in Florence[196]

Muhammad Ali

(born Cassius Clay) (1942–2016)
Olympic and professional boxing champion and activist[197]
Born and raised in Louisville[197]

Dave Anderson

(born 1960)

MLB

infielder

and

coach

[198]
Born in Louisville[198]

Derek Anderson

(born 1974)

NBA

shooting guard

[199]
Born in Louisville[199]

Josh Anderson

(born 1982)

MLB

center fielder

Born and raised in Somerset

Bill Arnsparger

(born 1926)

New York Giants

and

LSU

head coach
Born in Paris, Kentucky

Len Barker

(born 1955)

MLB

pitcher
Born in

Fort Knox

Jeremy Bates

(1974)
Boxer nicknamed "The Beast"
Born in

Argillite

Butch Beard

(born 1947)

NBA

player and coach
Born and raised in

Hardinsburg

[200]

Gus Bell

(1928-1995)
MLB player
Born in Louisville

Todd Benzinger

(born 1964)
MLB player
Born in

Dayton, Kentucky

Bernie Bickerstaff

(born 1944)
Head coach of five NBA teams
Born in

Benham

Rob Bironas

(1978–2014)

NFL

placekicker

Born and raised in Louisville[201]

Gay Brewer

(1932-2007)
Pro golfer, 1967 Masters champion
Raised in Lexington

Don Brumfield

(born 1938)

Hall of Fame

jockey
Born in Nicholasville

Greg Buckner

(born 1976)

NBA

shooting guard

and coach[202]
Born in Hopkinsville[202]

Jay Buhner

(born 1964)

MLB

outfielder

Born in Louisville

Jim Bunning

(1931-2017)

Baseball Hall of Fame

pitcher[203] and politician[204]
Born in

Southgate

[203]

Chris Burke

(born 1980)

MLB

second baseman

[205]
Born in Louisville[205]

Paul Byrd

(born 1970)

MLB

pitcher

[206]
Born in Louisville[206]

Dwane Casey

(born 1957)
Head coach of NBA's

Toronto Raptors

[207]
Born in

Morganfield

[207]

Steve Cauthen

(born 1960)

National Horse Racing Hall of Fame

jockey

[208]
Born in Covington,[208] raised in

Walton

[209]

Rex Chapman

(born 1967)
NBA shooting guard[210]
Born in Bowling Green,[210] attended Owensboro's

Apollo High School

[211]

Jerry Claiborne

(1928–2000)

College Football Hall of Fame

coach[212]
Born in Hopkinsville[212]

Tyler Clippard

(born 1985)
MLB pitcher
Born in Lexington

Blanton Collier

(born 1906)

Cleveland Browns

and

Kentucky

head coach
Born in

Millersburg

Cris Collinsworth

(born 1959)

Wide receiver

for

Cincinnati Bengals

, TV sportscaster[213]
Resides in Fort Thomas[214]

Earle Combs

(1889–1976)

Baseball Hall of Famer

[215]
Born in

Pebworth

(Owsley County)[215]

Tim Couch

(born 1977)
NFL

quarterback

[216]
Born and raised in

Hyden

[216]

Dave Cowens

(born 1948)

Basketball Hall of Famer

[217]
Born and raised in Newport[217]

Denny Crum

(born 1937)
Basketball Hall of Fame coach[218]
Lives in Louisville

Dermontti Dawson

(born 1965)

NFL

center

Born in Lexington

Paul Derringer

(1906–1987)

MLB

pitcher

Born in

Springfield

[219]

E. A. Diddle

(1895–1972)
Basketball Hall of Fame coach[220]
Born in

Gradyville

(Adair County)[220]

Scott Downs

(born 1976)
MLB

relief pitcher

[221]
Born in Louisville[221]

Brian Doyle

(born 1954)
MLB infielder
Born in Glasgow

Denny Doyle

(born 1944)
MLB infielder
Born in Glasgow

Laura duPont

(1949-2002)
Tennis player
Born in Louisville

Hugh Durham

(born 1937)
College Hall of Fame basketball coach
Born in Louisville

Steve Finley

(born 1965)
MLB

outfielder

[222]
Raised in Paducah[223]

Woodie Fryman

(1940–2011)
MLB infielder
Born and raised in

Ewing

Joe Fulks

(1921–1976)
Basketball Hall of Famer[224]
Born in

Birmingham

(Marshall County)[224]

Clarence Gaines

(1923-2005)
College Hall of Fame basketball coach
Born in Paducah

Tyson Gay

(born 1982)
Sprinter,

2007

world champion

at 100 and 200 meters[225]
Born[226] and raised in Lexington

Jack Givens

(born 1956)
Basketball player, 1978 Final Four MVP
Born in Lexington

Sean Green

(born 1979)
MLB

relief pitcher

[227]
Born in Louisville[227]

Ted Greene

(born 1936)

AFL

linebacker

[228]
Born in Kentucky

Darrell Griffith

(born 1958)
College Hall of Fame basketball player
Born in Louisville

Don Gullett

(born 1951)
MLB pitcher
Born in Lynn, attended high school in

South Shore

Eddie Haas

(born 1935)

Major League Baseball

player
Born in Paducah

Cliff Hagan

(born 1931)
Hall of Fame basketball player
Born in Owensboro

Joe B. Hall

(born 1928)
College Hall of Fame basketball coach
Born in

Cynthiana

Clem Haskins

(born 1943)
NBA player and coach
Born in

Campbellsville

Nicky Hayden

(1981–2017)

MotoGP

racer[229]
Born and raised in Owensboro[229]

JB Holmes

(born 1982)

PGA Tour

golfer

[230]
Born and raised in

Campbellsville

[230]

Paul Hornung

(born 1935)
Notre Dame and

Pro Football Hall of Famer

, sportscaster[231]
Born and raised in Louisville[231]

Allan Houston

(born 1971)
NBA shooting guard[232]
Born and raised in Louisville[232]

Lou Johnson

(born 1932)
MLB outfielder
Born in Lexington

Monique Jones

(born 1979)
IFBB professional bodybuilder
Born in

Fort Knox

Gregory Kaidanov

(born 1959)
U.S. chess

grandmaster

[233]
Lives in Lexington[233]

Austin Kearns

(born 1980)
MLB

outfielder

[234]
Born in Lexington[234]

Shawn Kelley

(born 1984)

MLB

relief pitcher

[235]
Born in Louisville[235]

Shipwreck Kelly

(1910–1986)

NFL

halfback

Born in Simstown[236]

Roy Kidd

(born 1931)
College Football Hall of Fame coach[237]
Born in

Corbin

[237]

Jeremy Mayfield

(born 1969)

NASCAR

driver[238]
Born and raised in Owensboro[238]

Carl Mays

(1891-1971)
MLB outfielder
Born in

Liberty

George McAfee

(1918–2009)

Pro Football Hall of Fame

halfback

for

Chicago Bears

[239]
Born in

Corbin

[239]

Mary T. Meagher

(born 1964)
1984, 1988 Olympic medalist

swimmer

Born in Louisville

Trever Miller

(born 1973)
MLB

pitcher

[240]
Born in Louisville[240]

C. J. Mosley

(born 1983)

NFL

defensive end

[241]
Born in Fort Knox[241]

Tori Murden

(born 1963)
First woman to make solo crossing of Atlantic Ocean by rowboat or ski to geographic South Pole
Raised and lives in Louisville

Bobby Nichols

(born 1936)
Pro golfer, 1964 PGA Championship winner
Born in Louisville

Betty Pariso

(born 1956)
IFBB professional bodybuilder
Born in

Cynthiana

[242]

John Pelphrey

(born 1968)
University of Kentucky basketball player and

Florida

assistant coach
Born in

Paintsville

Kenny Perry

(born 1960)
Professional golfer[243]
Born in Elizabethtown, raised in

Franklin

, graduated from high school in

Lone Oak

[243]

Mel Purcell

(born 1959)
Pro tennis player
Raised in Murray

Frank Ramsey

(born 1931)
Basketball Hall of Famer[244]
Born in

Corydon

[244]

Jon Rauch

(born 1978)
Professional baseball pitcher[245]
Born in Louisville and raised in Westport[245]

Pee Wee Reese

(1918–1999)

Baseball Hall of Famer

[246]
Born in

Ekron

[246]

Mark Reynolds

(born 1983)

MLB

infielder[247]
Born in Pikeville[247]

Weston Richburg

(born 1991)
Professional football player[248]
Born in Louisville[248]

Rajon Rondo

(born 1986)
Professional basketball player[249]
Born in Louisville[249]

Gene Roof

(born 1958)

Major League Baseball

player
Born in Paducah

Phil Roof

(born 1941)

Major League Baseball

player
Born in Paducah

Jack Roush

(born 1942)

International Motorsports Hall of Famer

[250]
Born in Covington[251]

Howard Schnellenberger

(born 1934)
College football coach,

Miami

,

Louisville

and

Florida Atlantic

Raised in Louisville

Frank Selvy

(born 1932)
College Hall of Fame basketball player
Born in

Corbin

John Shelby

(born 1958)

MLB

outfielder[252]
Born in Lexington[252]

Jeff Sheppard

(born 1974)
Basketball player for Kentucky Wildcats
resides in London (Laurel County)

Phil Simms

(born 1955)
NFL quarterback and TV sportscaster[253]
Born in Lebanon, raised in Louisville[253]

C. J. Spillman

(born 1986)
NFL safety and special teamer[254]
Born in Louisville[254]

Woody Stephens

(1913-1998)

Hall of Fame

thoroughbred trainer
Born in

Stanton

Danny Sullivan

(born 1950)
C.A.R.T. and Formula 1 auto racer; winner of 1985 Indianapolis 500[255]
Born in Louisville[255]

Jacob Tamme

(born 1985)
NFL tight end[256]
Born in Lexington[256]

Dan Uggla

(born 1980)
MLB second baseman[257]
Born in Louisville[257]

Wes Unseld

(born 1946)
Basketball Hall of Famer[258]
Born and raised in Louisville[258]

Darrell Waltrip

(born 1947)
NASCAR driver and broadcaster[259]
Born and raised in Owensboro[259]

Michael Waltrip

(born 1963)
NASCAR driver[260]
Born and raised in Owensboro[260]

Jeff Walz

(born 1971)

Louisville

women's basketball coach[261]
Born and raised in Fort Thomas[261]

Larry Warford

(born 1991)
NFL offensive lineman[262]
Raised in Richmond[262]

Brandon Webb

(born 1979)

Major League Baseball

pitcher[263] 2006

National League

Cy Young Award

winner[264]
Born and raised in Ashland[263]

Todd Wellemeyer

(born 1978)
MLB pitcher
Born in Louisville
Visual artists
[
]
Name
Notable for
Connection to Kentucky

John James Audubon

(1785–1851)
Wildlife artist[265]
Spent much of his career painting in Henderson[265]

Lance Burton

(born 1960)

Stage magician

[266]
Born in Louisville[266]

Frank Duveneck

(1848–1919)
Figure and portrait painter[267]
Born in Covington[267]

Larry Elmore

(born 1948)
Fantasy artist
Born in Louisville

Fontaine Fox

(1884–1964)

Cartoonist

[268]
Born in Louisville[268]

Harlan Hubbard

(1900–1988)

Artist

and

author

[269]
Born in

Bellevue, Kentucky

and lived in Fort Thomas, Kentucky and Trimble County, Kentucky

Mac King

(born 1959)

Stage magician

[270]
Born in Hopkinsville[270]

Loren Long

Illustrator

[271]
Raised in Lexington[271]

David W. Mack

(born 1972)

Comic book

artist and writer[272]
Lives in

Bromley

, graduate of

Northern Kentucky University

[272]

Kate Matthews

(1870–1956)
Photographer[273]
Born in New Albany, Indiana, but spent most of her life in

Pewee Valley

[273]

Ralph Eugene Meatyard

(1925–1972)
Photographer[274]
Born in Normal, Illinois, but established his photography and optometry careers in Lexington[274]

Don Rosa

(born 1951)
Cartoonist,

Donald Duck

illustrator[275]
Born in Louisville[275]

Gideon Shryock

(1802–1880)

Architect

[276]
Born in Lexington[276]

Moneta Sleet Jr.

(1926–1996)
1969

Pulitzer Prize for Feature Photography

[277]
Born in Owensboro[277]

Bruce Tinsley

(born 1958)
Cartoonist, known for his comic strip

Mallard Fillmore

[278]
Born in Louisville[278]

Edgar Tolson

(1904–1984)
Woodcarver and folk artist[279]
Born in

Trent Fork

[279]
Other notable persons
[
]
Name
Notable for
Connection to Kentucky

Damon E. Allen

(1921–2009)

Optometrist

[280]
Born in

Fordsville

; practiced in

Columbia

; resided in

Campbellsville

; lobbied for optometrists to prescribe medication for patients

David Boaz

(born 1953)
Executive Vice President of the

Cato Institute

[281]
Born in Mayfield[281]

Ben M. Bogard

(1868–1941)

Clergyman

, founder of

American Baptist Association

; pastor of Antioch Missionary Baptist Church of Little Rock, Arkansas, pastor under

Southern Baptist Convention

in 1890s Kentucky[282]
Born in Elizabethtown[282]

LaVerne Butler

(1926–2010)

Clergyman

and college president[283]
Born in Henderson County; pastor of 9th & O

Baptist

Church in Louisville, president of

Mid-Continent University

in Mayfield, also resided in Lexington

Brian Cashman

(born 1967)
Senior VP and General Manager of

New York Yankees

[284]
Raised in Lexington[284]

Edgar Cayce

(1877–1945)
Mystic[285]
Born in Beverly, seven miles (11 km) south of Hopkinsville[285]

Thomas D. Clark

(1903–2005)

Historian

credited with preserving much of Kentucky's history[286]
Lived in Lexington, taught at University of Kentucky for more than seven decades[286]

Chris Clarke

(born 1957)

Southern Baptist

missionary

to the equestrian community[287]
Operates Happy Trails Ministry in

Burna

[287]

David and Mary Conley

The Amazing Race

contestants known as "Team Kentucky"
Live in

Stone

[288]

Tara Conner

(born 1985)
2006

Miss USA

[289]
Raised from early childhood in

Russell Springs

[289]

Mordecai Ham

(1877–1961)

Tent revivalist

who preached the sermon, converting Billy Graham to Christianity
Born in Allen County[290]

Heather French Henry

(born 1974)
2000

Miss America

[291]
Born in

Augusta

, raised in Maysville[291]

Duncan Hines

(1880–1959)
Food critic[292]
Born in Bowling Green[292]

Willie Hocker

(1862–1944)
Designer of the current

Arkansas flag

Born in Madison County

Robert S. James

(1818–1850)
Revivalist Pastor; father of

Jesse James

and

Frank James

; co-founder of

William Jewell College

Born in Logan County

Casey Jones

(1863–1900)
Railroad engineer of song; killed trying to stop a train collision; subject of a

television series

based loosely on his career[293]
Born in

Cayce

[293]

Brandi Mudd

(born 1989)
Elementary School Teacher and contestant from

MasterChef

season 7
Born in

Irvington

Venus Ramey

(born 1924)
1944

Miss America

[294]
Born in Ashland, raised in

Paintsville

[295]

Gene Robinson

(born 1947)
First openly gay noncelibate Episcopal bishop[296]
Born in Lexington[296]

Col. Harland Sanders

(1890–1980)
Founder of

KFC

[297]
Lived in

Corbin

[297]
"Papa"

John Schnatter

(born 1962)
Founder of

Papa John's Pizza

[298]
Lives in

Anchorage

[298]

Forest Shely

(1924–2010)
Physician who served 56 years as a trustee of

Campbellsville University

[299]
Born in Lawrenceburg and resided in

Campbellsville

[299]
See also
[
]
List of Kentucky women in the civil rights era

List of people from the Louisville metropolitan area

List of people from Lexington, Kentucky
References
[
]
States

Alabama

Alaska

Arizona

Arkansas

Colorado

Delaware

Florida

Hawaii

Idaho

Illinois

Indiana

Iowa

Kansas

Kentucky

Louisiana

Maine

Maryland

Michigan

Minnesota

Mississippi

Missouri

Montana

Nebraska

Nevada

New Hampshire

New Mexico

New York

North Dakota

Ohio

Oklahoma

Oregon

Pennsylvania

Rhode Island

South Carolina

South Dakota

Tennessee

Utah

Vermont

Virginia

Washington

West Virginia

Wisconsin

Wyoming

Federal district

Insular areas

American Samoa

Guam

Northern Mariana Islands

Puerto Rico

U.S. Virgin Islands