Nathaniel Hartley was born 14 March 1888 in Manchester, Lancashire, England, United Kingdom to James Hartley (1854-1928) and Margaret Hartley (1856-1904) and died 26 August 1914 Battle of Le Cateau of battle wounds.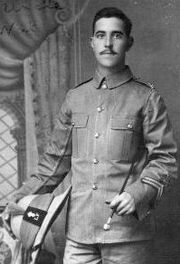 My great uncle, Nat Hartley
by William Hartley of Hartleyfamilyorguk
Nat was born on 14th March 1888 in Miles Platting, Manchester. He was one of eight children born to my paternal great grandparents, James and Margaret Hartley. At the age of 13, in 1901, Nat was living at 31 Top-oth-Green, Chadderton, Oldham and was employed in a local Cotton Mill as a Warehouse Boy. Tragically in May 1904, his mother, Margaret, died suddenly after a short illness, leaving the younger children to be cared for by their elder siblings. Even though he was underage, Nat nevertheless enlisted into the Lancashire Fusiliers for seven years and went off around the world to try to forget his deep sadness at home, serving in Egypt and India.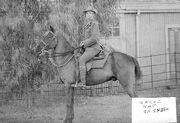 When Nat returned in 1911 he went first to his sister Ada's home in Oldham* He arrived with nothing but the clothes he stood up in. After a few months he travelled down to Coventry to be with his father James and brother John William in Coventry. He worked for a time at Coventry Colliery as a Bricklayers Labourer, but his time with his family in Coventry was short-lived.
In the summer of 1914, WWI loomed and Nat immediately went back to Bury, Lancashire to re-enlist into his old regiment, the Lancashire Fusiliers.
Full story at: http://www.hartleyfamily.org.uk/natH.htm
additional information supplied by my cousin, Ada Maiden
Residences
Footnotes (including sources)