Patience Morton Faunce was born 1614 in Leiden, Zuid-Holland, Netherlands to George Morton (c1585-1624) and Juliana Carpenter (1584-1664) and died 16 August 1691 Plymouth, Plymouth County, Massachusetts, United States of unspecified causes. She married John Faunce (1600-1653) 1635 in Plymouth, Plymouth County, Massachusetts.
Biography
In the 1630s Patience Morton married John Faunce, an Anne passenger.
1623 Voyage to America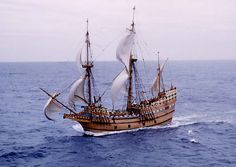 At age 10 He was a passenger on the English ship Little James, which sailed from London in April, 1623, bound for Plymouth Colony. The ship was one of two to arrive safely that year and would remain in local waters to help with fishing and other chores. The Little James had two young men in charge – Master John Bridges, master mariner, and a novice Captain, Emmanuel Altham, a Merchant Adventurer.
Children
Offspring of John Faunce and Patience Morton (1614-1691)
Name
Birth
Death
Joined with
Priscilla Faunce (1634-1707)
1634 Plymouth Colony, Plymouth, Plymouth County, Massachusetts
15 May 1707 Plymouth, Plymouth County, Massachusetts
Joseph Warren (1627-1689)


Patience Faunce (1640-1697)




Edward Faunce (1643-1646)




Sarah Faunce (1645-1695)




Thomas Faunce (1647-1745)




Elizabeth Faunce (1648-1649)




Mary Elizabeth Faunce (1648-1725)



Mercy Faunce (1651-1732)
10 April 1651 Plymouth, Plymouth County, Massachusetts
11 February 1732 Plymouth, Plymouth County, Massachusetts
Nathaniel Holmes (1643-1727)

Joseph Faunce (1653-1728)
14 May 1653 Plymouth, Plymouth County, Massachusetts
18 January 1728 Plymouth, Plymouth County, Massachusetts
Judith Rickard (1657-1725)


John Faunce (1654-1654)
Siblings
#g1: Offspring of George Morton (c1585-1624) and Juliana Carpenter (1584-1664)
Name
Birth
Death
Joined with
Nathaniel Morton (1613-1685)
1613, Leiden, Zuid-Holland, Netherlands
28 June 1685, Plymouth, Plymouth County, Massachusetts, United States
Lydia Cooper (1615-1673)

+

Ann Pritchard (1621-1691)

Patience Morton (1614-1691)
1614, Leiden, Zuid-Holland, Netherlands
16 August 1691, Plymouth, Plymouth County, Massachusetts, United States
John Faunce (1600-1653)

John Morton (1616-1673)

,
,

Sarah Morton (1620-1694)

,
,
Ephraim Morton (1623-1693)
October 1623, the ship Little James (Atlantic Ocean)
7 November 1693, Plymouth, Plymouth County, Massachusetts, United States
Ann Cooper (1625-1691)
Residences
Footnotes (including sources)