The Sandman Will Keep You Awake - The Loop
Play Sound
Capt Richard Beers was born 1 May 1607 in Gravesend, Kent, England to John Beers (1566-1638) and Mary Selby (1560-1635) and died 4 September 1675 King Philip's War of Ambush by Indians. He married Elizabeth Furman (1615-1706) 1638 in Massachusetts.
Biography
Captain Richard Beers, or Beeres, was the son of John Bere and Mary Selby and the husband of Elizabeth _____.
1635 Migration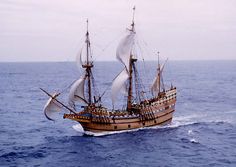 He was a passenger on the English ship William and John, which sailed Sept 1635 from England to Massachusetts.
Watertown Founders Monument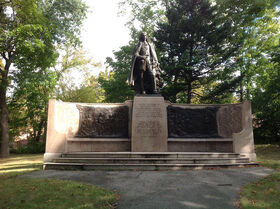 He is listed on Watertown Founders Monument, commemorating the first settlers of Watertown, Massachusetts. The town was first known as Saltonstall Plantation, one of the earliest of the Massachusetts Bay Colony settlements. Founded in early 1630 by a group of settlers led by Richard Saltonstall and George Phillips, it was officially incorporated that same year. The alternate spelling "Waterton" is seen in some early documents.
He emigrated on the 'William and John' to America in 1635, and became a freeman on 16 Mar 1637 in Watertown, Massachusetts. He was an important man in Watertown, serving as selectman nearly every year from 1644 to 1675, and as representative for thirteen years.
Pequot War Veteran
He served in the Pequot War. He was also an innkeeper.
King Philip's War
He was a captain in King Philip's War, and participated in the 'Swamp Fight.' On Sept. 4, 1675, he was leading 36 mounted soldiers near Northfield when he was ambushed by 150 Indians, led by Nashaway sachem, Monoco. In the fight Capt Beers and nineteen of his soldiers were killed. Sixteen soldiers managed to escape and return to Hadley.
Also killed in the ambush were: John Genery, Ephraim Child, Benjamin Crackbone, Joseph Dickinson, William Markham, George Lycuss, John Gatchell, James Miller, John Wilson, Thomas Cornish, Jeremiah Morrell, Elisha Woodward, and James Mullard. The names of the other dead are not known.
Children
Siblings
Vital Records
Northfield Gravestone
References
Residences
Footnotes (including sources)