Articles, images
People
Daily life

Before 1700

 •

1700-1749

 •

1750-1799

 •

1800-1819

 •

1820-1839

 •

1840-1859

 •

1860-1879

 •

1880-1899

 •

1900-1919

 •

1920-1939

 •

1940-1959

 •

1960-1979

 •

1980-1999

 •

2000-present

Research,
including queries

Robeson County, North Carolina links

 •

Birth records

 •

Businesses

 •

Cemeteries

 •

Census data

 •

Census records

 •

Church records

 •

Court records

 •

Death records

 •

Directories

 •

Landowner records

 •

Marriage records

 •

Maps

 •

Military records

 •

Obituaries

 •

Probate records

 •

Queries
Robeson County

,

North Carolina


Seal


Location in the state of North Carolina

North Carolina's location in the U.S.
Founded
1787
Seat
Lumberton
Area
 - Total
 - Land
 - Water

951 sq mi (2,463 km²)
949 sq mi (2,458 km²)
2 sq mi (5 km²), 0.23%
Population
 - (2000)
 - Density

134,168
129/sq mi (50/km²)
Website
www.co.robeson.nc.us
Robeson County is a county in the U.S. state of North Carolina. As of 2010 it had a population of 134,168. Since then, it has been one of the 10% of United States counties that were majority-minority;[1] its combined population of American Indian, African American and Latino residents comprise over 68% of the total. Native Americans make up 38% of the population.
Robeson County was formed in 1787 from part of Bladen County. It was named in honor of Col. Thomas Robeson of Tar Heel, North Carolina, a hero of the Revolutionary War. In 1781, Robeson and 70 Patriots defeated an army of 400 Loyalists at the Battle of Elizabethtown.
Lumberton[2] is the county seat. The University of North Carolina at Pembroke, a historically Native American college, is located in the county.
Geography
[
]
Robeson County is bordered by the state of South Carolina, and the North Carolina counties of Bladen, Columbus, Cumberland, Hoke, and Scotland.
According to the U.S. Census Bureau, the county has a total area of 951 square miles (2,463 km²), making it the largest in North Carolina. 949 square miles (2,457 km²) of it is land and 2 square miles (6 km²) of it (0.23%) is water. Thus, the topography is mostly level to undulating coastal plain, largely made up of sandhills and coastal dunes with elevations above mean sea level that vary from 60 feet in the extreme southeastern portion of the county to 250 feet in the north, to the west of Parkton, North Carolina. Moreover, numerous swamps that generally flow in a northwest to southeast course, characterize the area and eventually drain into the Lumber River. The highest density of swamps is in that part of the county that is most populated by the Lumbee Indian Tribe, recognized by the state of North Carolina.
Demographics
[
]
As of the census[3] of 2010, there were 134,168 people. In 2000 there were 43,677 households, and 32,015 families residing in the county. The population density was 130 people per square mile (50/km²). There were 47,779 housing units at an average density of 50 per square mile (19/km²).
As of 2000, the racial makeup of the county was:
In 2005 29.1% of the county population was non-Hispanic whites. 38.5% of the population identified as Native American, mostly Lumbee. 24.3% of the population was African American. 7.4% of the population was Latino.
Native Americans
[
]
The Lumbee Indian Tribe of North Carolina comprises more than one-half the state of North Carolina's indigenous population of 101,000. With a population of 58,443, reflecting a 34.5% increase from the 1980 population of 43,465 members, the Lumbee reside primarily in Robeson, Hoke, Cumberland, and Scotland counties. In Robeson County, Native Americans number 46,869 out of a total county population of 123,339. Most identify as Lumbee, and Native Americans make up 38.02%, comprising the largest racial/ethnic group in the county.
The Lumbee are the largest tribal nation east of the Mississippi River, and the ninth largest tribal nation in the United States. They are the largest non-reservation tribe of Native Americans in the United States. Several majority-Lumbee communities are located within Robeson County.
Households
[
]
There were 43,677 households out of which 37.00% had children under the age of 18 living with them, 46.60% were married couples living together, 20.60% had a female householder with no husband present, and 26.70% were non-families. 22.70% of all households were made up of individuals and 8.30% had someone living alone who was 65 years of age or older. The average household size was 2.75 and the average family size was 3.20.
In the county the population was spread out with 29.00% under the age of 18, 10.60% from 18 to 24, 29.30% from 25 to 44, 21.10% from 45 to 64, and 10.00% who were 65 years of age or older. The median age was 32 years. For every 100 females there were 94.70 males. For every 100 females age 18 and over, there were 91.20 males.
The median income for a household in the county was $28,202, and the median income for a family was $32,514. Males had a median income of $26,646 versus $20,599 for females. The per capita income for the county was $13,224. About 19.60% of families and 28.20% of the population were below the poverty line, including 30.00% of those under age 18 and 25.30% of those age 65 or over. It is ranked as North Carolina's poorest county. Industrial, technological and professional jobs are lacking in the area.
History
[
]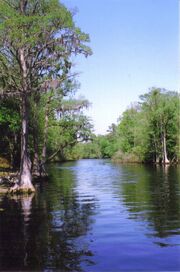 Archaeological excavation performed in Robeson County reveals widespread, continuous occupation of the region by various cultures of indigenous peoples since the end of the last Ice Age. They had camps and settlements near the Lumber River for its water, transportation, fish and related wildife resources. Local excavations reveal that Native American peoples made stone tools, using materials brought to present-day Robeson County from the Carolina Piedmont. The large amounts of ancient pottery found at some Robeson County sites have been dated to the early Archaic Woodland period. Materials show that local settlements were part of an extensive Native American trade network with other regions. Portions of the river basin show that Robeson County was a "zone of cultural interactions."
Swamps, streams, and artesian wells provided an excellent supply of water for Native peoples. Fish were plentiful, and the region's lush vegetation included numerous food crops. "Carolina bays" continue to dot the landscape. Numerous 10,000-year-old Clovis points found along their banks indicate indigenous peoples used these depressions as campsites.
After colonial contact, European-made items, such as kaolin tobacco pipes, were traded by the Spanish, French, and English to Native American peoples of the coastal region. The coastal peoples traded with those further inland. Remnants of European goods have been dated prior to permanent European settlements along the Lumber River.
Changes during colonial era
[
]
Early written sources specific to the Robeson County region are few for the post-contact period of European colonization. In 1725, surveyors for the Wineau factory charted a village of Waccamaw Indians on the Lumber River, a few miles west of the present-day town of Pembroke. In 1754, North Carolina Governor Arthur Dobbs received a report from his agent, Col. Rutherford, head of a Bladen County militia, that a "mixed crew" of 50 families were living along Drowning Creek. The communication also reported the shooting of a surveyor who entered the area "to view vacant lands." These are the first written accounts about the Native peoples from whom the Lumbee claim descent.
Bladen County encompassed a portion of what is today Robeson County. English colonials named the river "Drowning Creek". After the violent upheavals of the Yamasee War of 1715-1717, and the Tuscarora War of 1711-1715, families of Algonquian Waccamaw left South Carolina Colony in 1718. They may have established a village west of present-day Pembroke, North Carolina by 1725. The "mixed crew" that Rutherford observed in 1754 were located in the same locale as the earlier Waccamaw settlement.
Anthropologist John R. Swanton of the Smithsonian Institution tried to identify the origin of the people known as Croatan Indians before the 1950s (they have since identified as Lumbee). Swanton posited that the people were the descendants of Siouan-speaking peoples, of which the most prominent in the area were the Cheraw and Keyauwee. They were not his major area of study, however, and some of his findings have been superseded by more recent evidence.[4] The descent from Cheraw peoples is part of the Lumbee oral tradition, as well as a basis of their campaign for federal recognition as a tribe. They suggest that Native American refugees of other tribes, such as Tuscarora, gathered in the Robeson County area and merged as a people in the early nineteenth century.
By the mid-eighteenth century, many migrants from Virginia entered the frontier area from Virginia. In the 1790-1810 censuses, descendants of these families were classified as both white (European American) and free people of color, which could include people of African and Native American descent, as well as mixed-race descendants. They held few slaves. Late 20th-century researchers have traced 80 percent of the free people of color in North Carolina listed in those early censuses to African Americans free in Virginia in colonial times. The families were mostly descended from white women (which is what gave them free status so early) and men who were African or African American. In addition, some African male slaves had been freed in Virginia as early as the mid-17th century. They founded free families of several generations before migrating to other areas. In the early years of the southern colonies, working-class whites and Africans lived and worked closely together, marrying and forming unions. Many free people of color migrated to frontier areas to gain relief from the racial strictures of the coastal plantation areas.[5]
Other settlers often called mixed-race people as Indian, Portuguese or Arab, in attempts to classify them. They sometimes self-identified as Indian as well, trying to escape from racial segregation associated with African slaves. Some likely intermarried with remnants of Indian tribes who remained in the area. Names on early land deeds and other historic documents in Robeson County correspond to many of the families of free people of color, including ancestors of contemporary self-identified Lumbee.[6] Settlements included Prospect and Red Banks.
By the late eighteenth century, settlement patterns shifted. The name of the region's river was changed again. A lottery was used to dispose of lots with which to establish Lumberton. The town was later incorporated in 1788, and John Willis proposed the name "Lumberton", after the important lumber and naval stores industry. This dominated the otherwise agricultural economy of Robeson County throughout the nineteenth century. Lumberton was located at a section known throughout that century as "Drowning Creek," still used for the headwater portions of the river. The first Robeson County courthouse was erected on land which formed a part of the "Red Bluff Plantation", owned by Lumberton founder John Willis. Robeson County's post office was established in 1794.
In 1809, the state legislature renamed Drowning Creek the Lumber River, after the area's major industry.
Nineteenth century
[
]
By the beginning of the American Civil War, many remnant Native Americans in the Upper South struggled to survive and their status continued to decline. Since 1790, Native Americans in the southern states were enumerated as "free persons of color" on the local and federal census, included with African Americans. By 1835, in the wake of Nat Turner's Slave Rebellion of 1831, North Carolina like other southern states reduced the rights of free people of color, including those identifying as Native Americans. Out of fear of slave rebellion aided by free blacks, the legislature withdrew the rights of free people of color to vote, serve on juries, own and use firearms, and learn to read and write. During the 1830s, the federal government forced Indian Removal, relocating the Cherokee and other major tribes to lands west of the Mississippi River. Native Americans who stayed in the Southeast tended to live in frontier and marginal areas to avoid white supervision.
Civil War
[
]
North Carolina seceded from the Union in 1861. A major yellow fever epidemic in 1862 killed 10 percent of the Cape Fear region's population. Most white men of military age had either enlisted with the Confederacy or fled the region. The Confederate Army conscripted Indians and African-American slaves as workers to build a system of forts to defend Fort Fisher, near Wilmington, North Carolina. Such conscription affected the free people of color of Robeson County, too.
Late in the Civil War, General William Tecumseh Sherman and his army began to push their way toward Robeson County as they headed north. After hearing of the Union Army's burning of Columbia, South Carolina on February 17, 1865, residents of Robeson County worried about the troops' advance. Washington Chaffin, a Methodist minister in Lumberton speculated in his diary about how the county might be treated by Sherman and his Yankees. Chaffin noted that Henry Berry Lowrie and his gangwere "doing much mischief in this country." Lowrie's gang had "torn up and destroyed" white homesteads. In the late stages of the war, gangs and insurgents carried out private feuds.
Robeson County's home guard, which included county magistrates, clergymen, and lawyers, who mainly represented the interests of the planter class (large slaveholders were exempted from participation in the army), raided the farmstead of Allen Lowrie, Henry Berry Lowrie's father. In the confrontation, they killed Allen and another son William. Henry Lowrie swore revenge. Two days after Allen and William Lowrie's funeral, local Indian guides helped Sherman's army cross the Lumber River into North Carolina. According to Sherman, the trek across the Lumber River and through the swamps, pocosins, and creeks of Robeson County "was the damnest marching I ever saw."
During the next seven years, Henry Lowrie led a group of free people of color, poor whites and blacks in one of many postwar insurgent movements during years of social disruption. He campaigned against the white elite. His activities made him a folk hero to many of the poorer folk.
Twentieth century
[
]
Until late in the 20th century, Robeson County was a center of Ku Klux Klan activity and support in North Carolina. On January 18, 1958, armed Lumbee Native Americans chased off an estimated 50 Klansmen and supporters led by grand wizard James W. "Catfish" Cole at the town of Maxton in the Battle of Hayes Pond.
21st century
[
]
Recently, the Robeson County Animal Shelter has been the focus of animal welfare activists, who allege that the shelter is not properly caring for animals in its care, not releasing homeless animals to qualified rescue organizations, and improperly utilizing heartstick euthanasia.[7]
Law and government
[
]
Robeson County is a member of the regional Lumber River Council of Governments.
Adjacent counties
[
]
Municipalities and communities
[
]
City
[
]
Towns
[
]
Fairmont

Lumber Bridge

Marietta

Maxton

McDonald

Orrum

Parkton

Pembroke

Proctorville

Raynham

Red Springs

Rennert

Rowland

St. Pauls
Townships
[
]
Bear Swamp

Alfordsville
Back Swamp
Britts
Burnt Swamp
East Howellsville
Fairmont
Gaddy
Lumber Bridge
Lumberton
Maxton

Orrum
Parkton
Pembroke
Philadelphus
Raft Swamp
Raynham
Red Springs
Rennert
Rowland
Saddletree

Shannon
Smiths
Smyrna
St. Pauls
Sterlings
Thompson
Union
West Howellsville
Whitehouse
Wishart
Census-designated places
[
]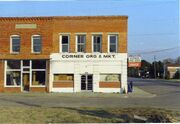 Notable people
[
]
John Beard

, a former Los Angeles television news anchor grew up in

St. Pauls

.

Chris Chavis

is a professional wrestler better known as, "Tatanka" and "The War Eagle", and is a member of the

World Wrestling Entertainment

(WWE).

Carmen Hart

- porn star
Ron Jones (stage name

Stacy Layne Matthews

),

drag queen

and reality show personality from Back Swamp, contestant in

RuPaul's Drag Race

season three.

Vonta Leach

, born in Lumberton, is a

football

player and currently a

fullback

in the

NFL

for the

Houston Texans

.

Drew Levinson

is a

CBS news

correspondent.

Sean Locklear

, born in Lumberton, is the starting offensive lineman for the

Seattle Seahawks

of the

NFL

.

Henry Berry Lowrie

, an Indian and cultural hero of the

Lumbee

and

Tuscarora

Indian Tribes of North Carolina was a pioneer in the fight for the rights of Indians and the

civil rights

of African Americans during the American Civil War and Reconstruction.

Mike McIntyre

represents North Carolina's 7th Congressional district in the United States House of Representatives.

Angus McLean

-

Governor of North Carolina

1924-1928

Malcom McLean

, entrepreneur from

Maxton

, often called "the father of

containerization

".

Joseph Mitchell

, journalist for

The New Yorker

.

Kelvin Sampson

, former men's basketball coach of the

Indiana Hoosiers

at

Indiana University

. He previously held the same position at

Montana Tech

(1981–86),

Washington State University

(1988–94) and the

University of Oklahoma

(1994–2006).

Afeni Shakur

is the mother of the deceased rapper

Tupac Shakur

, and was an early member of the

Black Panther Party

.
See also
[
]
National Register of Historic Places listings in Robeson County, North Carolina

The Lowry War
Sources
[
]
Chaffin, Washington Sandford. "February 25 - March 1, 1865", in Diary. Durham, North Carolina: Duke University Archives.
Evans, William McKee. To Die Game: The Story of the Lowry Band: Indian Guerrillas of Reconstruction. Baton Rouge: Louisiana State University Press, 1971.
Glatthaar, Joseph T. The March to the Sea and Beyond: Sherman's Troops in the Savannah and Carolinas Campaigns. New York: New York University Press, 1985.
Gorman, John C. "Recollections." Thomas A. Norment affidavit, December 8, 1865. Superior Court of North Carolina Records: Criminal action papers concerning Henry Berry Lowry, Robeson County, 1862-1865.
Gragg, Rod. Confederate Goliath: The Battle of Fort Fisher. New York: Harper Collins, 1991.
Hauptman, Lawrence M. "River Pilots and Swamp Guerrillas: Pamunkee and Lumbee Unionists." In Between Two Fires: American Indians in the Civil War. New York: Free Press, 1995.
McKinnon, Henry A. Jr. Historical Sketches of Robeson County. N.P.: Historic Robeson, Inc., 2001.
"North Carolina: Indian raid." Newsweek 51 (27 Jan. 1958): 27.
Swanton, John R. "Probable Identity of the 'Croatan' Indians." [National Anthropological Archives, Smithsonian Institution, Washington, D.C. MS 4126].
Taukchiray, Wesley D., "American Indian References in the South Carolina Gazette and Country Journal, Royal South Carolina Gazette, South Carolina Gazette and Public Advertiser, and State Gazette of South Carolina, 1766–1792", South Carolina Historical Magazine 100 (Oct. 1999), pp. 319–27.
U.S. Bureau of the Census. The First Census of the U.S.: 1790. Heads of Families at the First Census of the United States: North Carolina. Washington, D.C.: Government Printing Office, 1908.
U.S. Bureau of the Census. We the People: http://www.census.gov/main/www/cen2000.html
William McKee Evans, "To Die Game: The Story of the Lowry Band, Indian Guerrillas of Reconstruction", Syracuse University Press, 1995
Adolph L. Dial, David K. Eliades, "The Only Land I Know: A History of the Lumbee Indians", Syracuse University Press, 1996
Karen I. Blu, "The Lumbee Problem: The Making of an American Indian", University of Nebraska Press, 2001
E. Stanly Godbold, Jr. and Mattie U. Russell, "Confederate Colonel And Cherokee Chief: The Life Of William Holland Thomas", University of Tennessee Press, 1990
External links
[
]
Municipalities and communities of

Robeson County, North Carolina

,

United States

City

Towns

Fairmont | Lumber Bridge | Marietta | Maxton‡ | McDonald | Orrum | Parkton | Pembroke | Proctorville | Raynham | Red Springs‡ | Rennert | Rowland | St. Pauls

CDPs

Barker Ten Mile | Elrod | Prospect | Raemon | Rex | Shannon

Unincorporated
communities

Bloomingdale | Five Forks

Footnotes

‡This populated place also has portions in an adjacent county or counties
Coordinates: 34°38′N 79°07′W / 34.64, -79.11