We're Getting Mutants in the MCU - The Loop
Play Sound
Biography
Royal Barney, Jr. was born 15 December 1808 in Ellisburg, Jefferson County, New York, United States to Royal Barney (1783-1856) and Rachel Marsh Barney (1783-1864) and died 9 June 1890 Salt Lake City, Salt Lake County, Utah, United States of unspecified causes. He married Sarah Bowen Estabrook (1811-1895) 4 November 1829 in Amherst, Lorain County, Ohio, United States. He married Esther Bathsheba Wright (1823-1893) 18 July 1857 in Salt Lake City, Salt Lake County, Utah, United States. He married Elizabeth Groves Slade (1807-1879) 30 March 1861 in Salt Lake City, Salt Lake County, Utah, United States.
Royal Barney, Jr, a member of Zion's Camp... the third of six children born to Royal Barney and his wife and third cousin Rachel Marsh Barney Barney. Edson is also the brother of Royal (Alonzo) Barney who shared with him several life achievements and who also became a member of the First Quorum of the Seventy.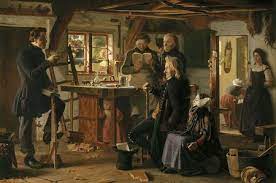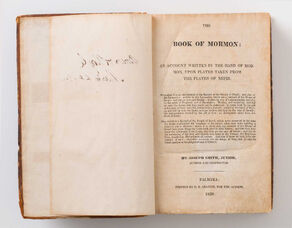 The 1830's saw a great Protestant religious revival sweep across the United States that was called the "Second Great Awakening" and was characterized by much emotional preaching, spiritual and social reform movements and a surge in membership growth for a great many Christian denominations.
This period also saw the rise of a new Church of Christ that was organized in early 1830 by its young prophet-leader, Joseph Smith (1805-1844), and after 1838 was formally named The Church of Jesus Christ of Latter-day Saints. This church group was frequently called the "Mormon Church" or "Latter-day Saints" (LDS) for its belief in a new set of holy scriptures called "The Book of Mormon". For better or worse, this new religion generated a lot of attention in this region.
Missionaries of this church taught that it was not a reform movement or protest movement but a "restoration" of the original church with completeness of the full of doctrine of the gospel of Jesus Christ including the ministering of angels, the restored priesthood, lost scripture, revelations, prophecy, living apostles, the gifts of the spirit and much more. This message had profound impact on many who subsequently left all to follow the Prophet and the Church. In many cases their faith was so strong as to push these early converts to endure many difficult hardships and sacrifices and to eventually journey over a thousand miles westward to settle in the Great Salt Lake Valley. (See also New Religion (LDS 1830).)[1][2]

Edson migrated to Amherst, Ohio, with his parents when a young man and was baptized by Simeon Carter in May, 1831, at that place.
Zions Camp Participant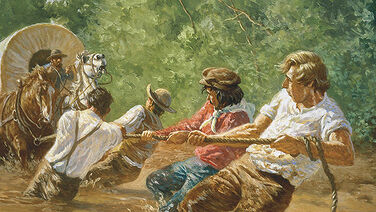 One of the most interesting episodes in the early history of LDS Church was the march of Zion's Camp (1834). The members of the Church in Missouri were being persecuted, and the Prophet Joseph made it a matter of prayer and received a revelation on February 24, 1834. The Lord instructed the Prophet to assemble at least one hundred young and middle-aged men and to go to the land of Zion, or Missouri. (See D&C 130:19–34.)
Zion's Camp, a group of approximately one hundred and fifty men, gathered at Kirtland, Ohio, in the spring of 1834 and marched to Jackson County, Missouri. By the time they reached Missouri, the camp had increased to approximately two hundred men.[3]
LDS Quorum of Seventy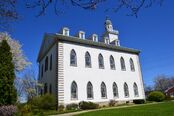 Created by the Mormon Prophet Joseph Smith (1805-1844) in early 1835, the Quorum of Seventy was to act as traveling and presiding ministers for the newly created The Church of Jesus Christ of Latter-day Saints. Many of these men performed notable works for the early church, living near then church headquarters in Kirtland, Ohio. The Quorum of Seventy itself did not meet as a governing body of the church and was not renewed until reorganized by the church in 1976.
He first saw the Prophet Joseph. Smith at a conference held in January, 1832 and went to Missouri as a member of Zion's Camp in 1834, In 1835 he was ordained a Seventy and called to the First Quorum of the Seventy.
Royal was baptized as a young man for by 1834, he accompanied his brother Edson Barney (1806-1905) and the Prophet Joseph Smith (1805-1844) on Zions Camp, an expedition to provide relief to hose saints who were suffering persecution in Missouri. He must have served with faithfulness and honor for he was selected the following year in 1835 to be ordained a Seventy and called to the First Quorum of the Seventy. This call, of course, places him in the roster of General Authorities. Brother Andrew Jensen, writing in Church Chronology, states that he was ordained under the hands of Joseph Smith and Sidney Rigdon.
Oliver Cowdery (1806-1850) writing in the Messenger and Advocate (Sept. 1836) included Elder Royal Barney in a list of "the names of Ministers of the Gospel belonging to the church of the Latter Day Saints, whose licenses were recorded, the last quarter, in the License Records, in Kirtland, Ohio,"
Troubles in Ohio
He was sued by one "Henry Skinner in 1837 on a note made by them to Joseph Smith and negotiated by him to Skinner. Skinner obtained a default judgment by confession (with no actual appearance by the defendants), after which the Barneys and Angell appeared and sought to set aside the judgment on the ground that the note was given for notes of the "Kirtland Safety Anti-Banking Society," which were alleged by Paine, on behalf of the defendants, to have been illegal and without value. This defense failed in June 1837, and Skinner recovered a judgment against the Barneys and Angell on the note." (Court of Common Pleas Record Book U, p. 99, Geauga County, Ohio.)
We find no record of Elder Barney through the years of the Missouri Persecutions nor the Nauvoo era. But he and his family did join in the trek west with the saints arriving in Utah in 1852. Andrew Jenson writing in Church Chronology, records: "June 9, 1890 (Monday) Father Royal Barney died in Salt Lake City.
Marriage and Family
LeRoy Barney (1829-1829)
Harriet Emeline Barney (1830-1911) - plural wife of Mormon Prophet Brigham Young (1801-1877)
Sarah Melissa Barney (1834-1911)
Malinda Abigail Barney (1838-1839)
Electa Jane Barney (1840-1883)
Mary Maria Barney (1843-1844)
Francis La Roy Barney (1851-1851)
Children
Offspring of Royal Barney, Jr. and Sarah Bowen Estabrook (1811-1895)

Name
Birth
Death
Joined with

LeRoy Barney (1829-1829)

Harriet Emeline Barney (1830-1911)
13 October 1830

Amherst

,

Loraine County

, Ohio, United States
14 February 1911 Utah, United States
William Henry Harrison Sagers (1815-1886)
Brigham Young (1801-1877)

Sarah Melissa Barney (1834-1911)

Malinda Abigail Barney (1838-1839)

Electa Jane Barney (1840-1883)
29 August 1840

Freeport

, Shelby County, Indiana, United States
25 January 1883 Ogden, Weber County, Utah, United States
Ezra Granger Williams (1823-1905)

Mary Maria Barney (1843-1844)

Francis La Roy Barney (1851-1851)
Offspring of Royal Barney, Jr. and

Esther Bathsheba Wright (1823-1893)

Name
Birth
Death
Joined with

Sarah August Barney (1858-1924)

Royal Alonzo Barney (1860-1942)
Siblings
Offspring of Royal Barney (1783-1856) and Rachel Marsh Barney (1783-1864)

Name
Birth
Death
Joined with

Philena Barney (1804-1880)

Edson Barney (1806-1905)
30 June 1806 Ellisburg, Jefferson County, New York, United States
2 February 1905 Provo, Utah County, Utah, United States
Lillis Ballou (1805-1897)


Louisa Walker (1822-1888)

Royal Barney (1808-1890)
15 December 1808 Ellisburg, Jefferson County, New York, United States
9 June 1890 Salt Lake City, Salt Lake County, Utah, United States
Sarah Bowen Estabrook (1811-1895)


Esther Bathsheba Wright (1823-1893)




Elizabeth Groves Slade (1807-1879)

Shuyler Putnam Barney (1810-1899)

Oremel Barney (1810-1887)
References
See Also
Footnotes (including sources)