High Council Member - Far West Stake
High Council Member - Nauvoo Stake
LDS President at Garden Grove
Biography

[

]
Samuel Bent was born 19 July 1778 in Barre, Worcester County, Massachusetts, United States to Joel Bent (1750-1812) and Marcy Mason (1743-1840) and died 16 August 1846 Garden Grove, Decatur County, Iowa, United States of unspecified causes. He married Mary Kilburn (1785-1835) 8 February 1805 in Barre, Worcester County, Massachusetts.
Bent, Samuel. Son of Joel Bent (1750-1812) who was a captain in the 7th Massachusetts Regiment in the Revolutionary War. Born 19 July 1778 at Barre, Worcester County, Massachusetts.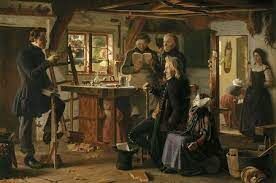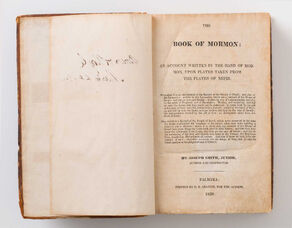 The 1830's saw a great Protestant religious revival sweep across the United States that was called the "Second Great Awakening" and was characterized by much emotional preaching, spiritual and social reform movements and a surge in membership growth for a great many Christian denominations.
This period also saw the rise of a new Church of Christ that was organized in early 1830 by its young prophet-leader, Joseph Smith (1805-1844), and after 1838 was formally named The Church of Jesus Christ of Latter-day Saints. This church group was frequently called the "Mormon Church" or "Latter-day Saints" (LDS) for its belief in a new set of holy scriptures called "The Book of Mormon". For better or worse, this new religion generated a lot of attention in this region.
Missionaries of this church taught that it was not a reform movement or protest movement but a "restoration" of the original church with completeness of the full of doctrine of the gospel of Jesus Christ including the ministering of angels, the restored priesthood, lost scripture, revelations, prophecy, living apostles, the gifts of the spirit and much more. This message had profound impact on many who subsequently left all to follow the Prophet and the Church. In many cases their faith was so strong as to push these early converts to endure many difficult hardships and sacrifices and to eventually journey over a thousand miles westward to settle in the Great Salt Lake Valley. (See also New Religion (LDS 1830).)[1][2]

The Bent family were members of Congregationalist and Presbyterian churches before conversion to Mormonism. Learned of Mormonism from Elmira Scobie. Baptized by Jared Carter in Pontiac, Michigan, January 1833. Ordained elder day of baptism. Mission to Michigan January 1833. Visited Kirtland, Ohio 1833.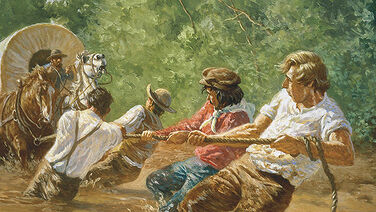 One of the most interesting episodes in the early history of LDS Church was the march of Zion's Camp (1834). The members of the Church in Missouri were being persecuted, and the Prophet Joseph made it a matter of prayer and received a revelation on February 24, 1834. The Lord instructed the Prophet to assemble at least one hundred young and middle-aged men and to go to the land of Zion, or Missouri. (See D&C 130:19–34.)
Zion's Camp, a group of approximately one hundred and fifty men, gathered at Kirtland, Ohio, in the spring of 1834 and marched to Jackson County, Missouri. By the time they reached Missouri, the camp had increased to approximately two hundred men.[3]
LDS Church Service
[
]
Attended School of Prophets 1835. Attended Kirtland Temple dedication March 1836. Moved to Clay County, Missouri, 1836. App ointed member of Far West high council 6 October 1838. Expelled from Missouri 1839. Located in Nauvoo 1839. Appointed member of Nauvoo high council 6 October 1839. Sent on mission to collect money for printing purposes 17 July 1840. Traveled in Illinois, Indiana, and Ohio. Member of Nauvoo Legion. Member of Council of Fifty 19 March 1844. Mission to Michigan 1844.
Garden Grove Church
[
]
Left Nauvoo for West 1846. Appointed to preside over LDS Church at Garden Grove, Iowa. Died 16 August 1846 at Garden Grove, Iowa.
Marriage and Family
[
]
1st Marriage: Mary Hilburn
[
]
Married Mary Hilbourne (born 1785 in Vermont) about 1805. Four known children: William, Joseph, Horatio, and Mary.
2nd Marriage: Lettice Palmer
[
]
After death of wife, Mary, Samuel married Lettice Palmer (widow of Ambrose Palmer) September 1837. Located near Far West, Missouri, 1836.
Temple Sealings
[
]
Received endowment 13 December 1845.
Sealed to Lettice Palmer for time 14 January 1846.
Sealed in Nauvoo Temple to Cynthia Noble (born 1806 in New York) 14 January 1846.
Sealed in Nauvoo Temple to Mariah Thompson (born 1808 in Vermont) 14 January 1846.
Sealed to Asenath Slafter (born 1796 in Connecticut) 28 January 1846.
Sealed to Elizabeth Burgess (born 1789 in Massachusetts) 28 January 1846.
Sealed to Polly Smith for time 30 January 1846.
Children
Offspring of Samuel Bent and Mary Kilburn (1785-1835)
Name
Birth
Death
Joined with

William Erving Bent (1805-1879)




Horatio Bent (1807-1863)




Mary Kilburn Bent (1809-1879)




Joseph Kilburn Bent (1816-1880)
Siblings
[
]
References
[
]
See Also
[
]
Samuel Bent

Bent in Worcester County, Massachusetts

Bent in Decatur County, Iowa

Samuel Bent at Find A Grave #28843081