Samuel Morse, Sr. was born circa 1581 in England to Thomas Morse (1547-1597) and Margaret King (1550-1585) and died 5 December 1654 Medfield, Suffolk County, Massachusetts of unspecified causes. He married Elizabeth Jasper (1579-1654) 29 June 1602 in Redgrave, Suffolk, England.
Biography
When Samuel Morse embarked in the ship "Increase, April 1635, he was 50 years of age. He came to Watertown, Massachusetts, signed the Dedham Compact as number 3 on the list, and in 1651 was one of the original settlers at Medfield. He took the oath of freeman at Watertown, 1635. He was the first collector and disburser of the town funds at Dedham in 1636. He was one of the first voters at the town meeting to organize a public school in 1644, having been in operation in the church as early as 1638. He was one of the most prominent men of his time, and an eminently Christian character. His estate was rated at 124 pounds. The house he built and lived in at Medfield was the first in the town to be burned by Indians in 1676, (occupied by his grandson, Samuel Morse). His will was made in 1654. Rev. Abner Morse, compiler of the "Morse Memorial", erected a monument to the Morse family at Medfield. In coming to America, Samuel's family was scattered, he and his wife and his son Joseph coming in the same ship. They were all together at Watertown.
1635 Voyage to America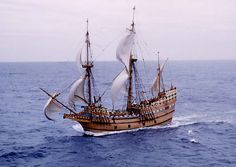 He was a passenger on the English ship Increase, which sailed from London in April, 1635, bound for New England. The ship arrived safe at Massachusetts Bay. Passenger list information was transcribed in the 19th century by Michael Tepper from records found in London, the Public Rolls Office, formerly at Carleton Ride.
Per the ship's manifest, Samuel traveled to America on the Increase with his wife, son Joseph Morse (1613-1652) and granddaughter Elizabeth Daniels (age 2), whose parents would follow over the following year.
1636 Dedham Compact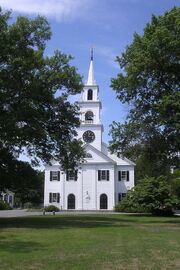 He was one of the signatories to the Dedham Compact, a key historical document for the creation of the new colonial town of Dedham, Massachusetts, located in Norfolk County, Massachusetts. The first 35 signatures were collected in August 1636 and another 90 more soon thereafter. This document provided for the common governance and defense of the community. Dedham is known for keeping excellent historical records of its early years.
Samuel Morse is signature #3 on this document and it appears that some of his sons also signed later.
Marriage and Family
Thomas Morse (1603-1640)
Samuel Morse (1603-1688)
Elizabeth Morse (1605-1643) - md Robert Daniels (c1592-1655) and together they sailed to Watertown, Massachusetts in 1636 to rejoin her parents and daughter there.
John Morse (1608-1657)
Jeremiah Morse (1609-1646)
Daniel Morse (1610-1688)
Joseph Morse (1613-1652) - traveled with parents to America on the Increase.
Abigail Morse (1617-)
Eleanor Helena Morse (1615-1694) - md Thomas Barnard II and helped to settle Salisbury MA and Amesbury MA.
Mary Morse (1620-1691)
Children
Offspring of Samuel Morse, Sr. and Elizabeth Jasper (1579-1654)
Name
Birth
Death
Joined with

Thomas Morse (1603-1640)




Samuel Morse (1603-1688)



Elizabeth Morse (1605-1643)
6 March 1605

Redgrave

, Suffolk, England
2 October 1643 Cambridge, Middlesex County, Massachusetts
Robert Daniels (c1592-1655)

John Morse (1608-1657)



Jeremiah Morse (1609-1646)




Daniel Morse (1610-1688)



Joseph Morse (1613-1652)
2 May 1613

Redgrave

, Suffolk, England
1652 Medfield, Suffolk County, Massachusetts
Hannah Phillips (1615-1676)


Abigail Morse (1617-)



Eleanor Helena Morse (1615-1694)
16 October 1615

Redgrave

, Suffolk, England
27 November 1694 Amesbury, Essex County, Massachusetts
Thomas Barnard (1608-1677)


Mary Morse (1620-1691)
Siblings
Residences
Footnotes (including sources)