The Sandman Will Keep You Awake - The Loop
Play Sound
Sen. Timothy Bigelow Jr was born 30 April 1767 in Worcester, Worcester County, Massachusetts, United States to Timothy Bigelow (1739-1790) and Anna Andrews (1746-1809) and died 18 May 1821 Medford, Middlesex County, Massachusetts, United States of unspecified causes. He married Lucy Prescott (1767-1852) 30 September 1791 in Groton, Middlesex County, Massachusetts, United States. William I of England (1027-1087), Henry II of England (1133-1189), Alfred the Great (849-899)/s, Charlemagne (747-814)/s, Henry II of England (1133-1189)/s, Hugh Capet (c940-996)/s, William I of England (1027-1087)/s, Rollo of Normandy (860-932)/s.
Biography
Timothy Bigelow, Born in Worcester, Massachusetts, to parents Timothy Bigelow and Anna Andrews, He apprenticed to Isaiah Thomas for two years. They remained friends. Mr. Thomas makes note of dining with him numerous times in his diary.
American Revolutionary War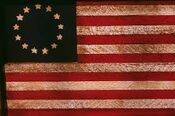 15th Massachusetts Regiment was raised on September 16, 1776, under Colonel Timothy Bigelow at Boston, Massachusetts. The regiment would see action in the American Revolutionary War at the Battle of Saratoga and the Battle of Monmouth.
Timothy joined his father (colonel of the 15th Massachusetts) during the Rhode Island campaign. He then returned home and graduated with honors from Harvard University. He was accepted into the bar and became a successful lawyer in Groton. He went on to become representative to the general court, a state senator, a member of the legislature for 18 years, and was also Speaker of the House. He died at the age of 54." From: Col. Timothy Bigleow Chapter Daughters of the American Revolution
Bigelow was educated at Harvard University, where he graduated in 1786. He then studied law, and from 1789 until 1807 he practiced in Groton, Massachusetts. In 1807, he moved to Medford and opened a law office in Boston. It is said he argued 15,000 cases in the course of his 32-year legal career.[1]
In 1802, he was elected a Fellow of the American Academy of Arts and Sciences.[2] Bigelow was also a founding member of the American Antiquarian Society in 1812.[3] He served as Massachusetts Speaker of the House, 1805–1806, 1808–1810, and 1812–1820. In 1814, he was among the delegates from Massachusetts to the Hartford Convention. He died in 1821, at age 55, in Medford.
Marriage and Family
He had 7 children, including: Katherine Bigelow (married Abbott Lawrence); Andrew Bigelow; and John Prescott Bigelow.[4]
Katherine Bigelow (1793-1860) - md Abbott Lawrence (1792-1855), a prominent American businessman, politician, and philanthropist. He founded Lawrence, Massachusetts.

Andrew Bigelow (1795-1877)

John Prescott Bigelow (1797-1872) - a member of the Massachusetts House of Representatives, Secretary of State of Massachusetts, and most prominently as the twelfth mayor of Boston, Massachusetts from 1849 to 1851.
Edward Bigelow (1799-1838)
Elizabeth Prescott Bigelow (1805-)
Francis Bigelow (1806-1886)
Helen Bigelow (1808-1865)
Child Bigelow (1810-1814)
Anna Andrews Bigelow (1811-)
Theodore Bigelow (1813-1813)
Children
Offspring of Sen. Timothy Bigelow Jr and Lucy Prescott (1767-1852)

Name
Birth
Death
Joined with
Katherine Bigelow (1793-1860)
20 May 1793 Groton, Middlesex County, Massachusetts, United States
21 August 1860 Boston, Suffolk County, Massachusetts, United States
Abbott Lawrence (1792-1855)

Andrew Bigelow (1795-1877)

John Prescott Bigelow (1797-1872)
25 August 1797 Groton, Middlesex County, Massachusetts, United States
4 July 1872 Boston, Suffolk County, Massachusetts, United States
Louisa Ann Brown (1802-1847)

Edward Bigelow (1799-1838)

Elizabeth Prescott Bigelow (1805-)

Francis Bigelow (1806-1886)

Helen Bigelow (1808-1865)

Child Bigelow (1810-1814)

Anna Andrews Bigelow (1811-)

Theodore Bigelow (1813-1813)
Siblings
References
Residences
Footnotes (including sources)