Keep it Simple:
One Project Only
Notable Scouts
Full FPD Buildout
GOOD: Family History Projects
User:MainTour/New England History - Early New England History Projects - Histories of 16th, 17th, & 18th Century americana, events, participants, categories, 1st families, memorials, cemeteries, etc.
User:MainTour/LDS History - Collecting major events
User:MainTour/Famous cousins - and other relatives of note.
User:MainTour/lineages - Long ancestry chains
SMW Page Upgrades - See list below;
LDS Temples - and other historic wedding venues & historic sites : Salt Lake Temple / Smith Family Cemetery.
User:MainTour/Dixie Saints - Many of Richey / Adair / Mangum clan from Mississippi/Alabama were part of the Dixie Saints that immigrated to Utah and then to Washington Co, Utah as part of Mormon Dixie Mission of 1850-1869.
Introduction / Other Projects
[
]
I have a definite interest in genealogy for early New England - direct ancestors, founding fathers of the United States and The LDS Church. There are a lot of records from these colonies, so it should be possible to document all settlers and their extended families. Contact: Bryce Hall (1962), Oceanside, California.
SMW Page Upgrades
Follow LDS Pioneers with 2+ Lines of NewEngland/England Ancestors (Alternate one old profile vs one new profile)
Major Work Projects
[
]
Favorite Books
[
]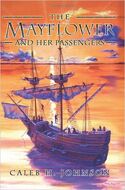 Historic Photo Albums
[
]
My Grandparents Ancestry
[
]
Adolf Leicht (1894-1981)/tree

Mary Theresea Mayer (1903-1988)/tree
Person-pages that need upgrading
[
]