---
History of the last few months of the TODO list: http://familypedia.wikia.com/index.php?title=User%3APhlox%2FTBD&diff=530293&oldid=250851
---
2010-07-03 status update: Phlox has been on wiki break for 6 months, but his lawn has not been mowed for a month and the bills are piling up so he may or may not be able to help with the difficulties with forms that apparently surfaced after an upgrade to the Semantic Forms package in March.
During late 2009, he did some work upgrading Familypedia to take advantage of some good work on structured wiki features that has taken place over the last two years.
Phlox—
This pseudonym refers to a character named Phlox in the science fiction television series "Enterprise" He was the ship's doctor and was known for remedies that appeared at first glance to be primitive and offensive, such as use of bloodworms.
In 2007, Phlox built metadata templates (Category:Info templates) to implement a structured wiki solution for problems in the genealogy domain (large amounts of tabular statistical data). Currently, he is at work on a more versatile approach using Semantic MediaWiki extensions. A major challenge in the coming decades will be the volume of fine granularity microhistory articles accumulated in a multilingual global family history wiki.

Phlox has a side motive in performing large scale real world testbed exercises for possible future Wikipedia upgrades to SMW or SMW like extensions.

Mission statement: What we are doing at Familypedia
PhloxBot is a bot Phlox occasionally operates for maintenance tasks. Help on this subject may be found on its user page, but if you'd like to discuss something, please leave a message on Phlox's talk page, not the talk page of the bot.
Anyway, if you have any questions or comments on pages Phlox has edited, please post on his discussion page. The following are various a cheat sheets for his use.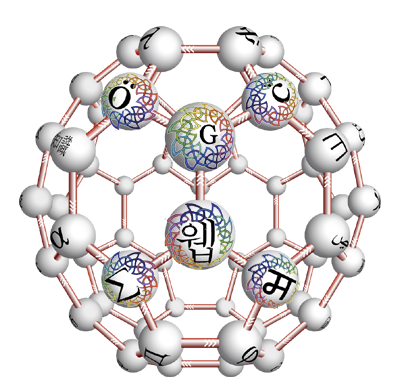 Checkups
Recommendations
Firefox with Operator and Tabs Mix Plus add ons installed.
Two extra batteries for the portable power tools
Technical
Nice example pages
To Do
Infrastructure
Collapsible lists?
Update tables in List of genetic results derived from historical figures
Add some trees to Riggs DNA article to illustrate
Famous persons signatures.
DNA template- make it also do a straight DNA table like those at http://isogg.org/famousdna.htm

add red highlights for the markers with high polymorphism.
fun stuff
signatures from wwI draft reg.
Potential references
Phlox tools
Other handy info
My person-articles needing upgrading
Boneyard- Past work
{{subst:User:Phlox/new article2 | name=Name | surname=Hester | date=cYYYY | spouse= | father= |mother= |child= }}

{{subst:User:Phlox/new rosie| name=Name | surname=Hester | date=cYYYY | spouse= | father= |mother=|child=}}