We're Getting Mutants in the MCU - The Loop
Play Sound
William Meyrick was born circa 1546 in Llanlleschydd St. David's, Pembrokeshire, Wales to John ap Meyrick (c1513-1538) and Sage verch Griffith (1521-1554) and died 1593 St. David, Pembrokeshire, Wales of unspecified causes. He married Janet Verch Ienen (1550-1589) 1562 JL in Pembrokeshire, Wales.
Research Notes
William Myrick was born in 1546 in Llanleschild, Wales and married Janet Verch Ienen (1550-1589) (FERCH IEUAN ). He had four children. His other spouses were Maude Powell and Joan Young, daughter of William , they had 3 children ,Owen, minister at llangylle , Robert and Janet.
Admittedly, this individual is the weak link in the ancestry chain for per multiple sources, John Meyrick the Immigrant is a descendant of Meyrick ap Llewellyn (c1480-1538), thru his son, John ap Meyrick (c1513-1538). At about the time of the early 1500's, the English crown passed a law that all children will retain the their father's surname as their own surname to add continuity to the family line.
Children
Offspring of William Meyrick and

Maud Powell (c1555-)

Name
Birth
Death
Joined with

Owen Meyrick (1591-)

Robert Meyrick (1593-)

Janet Meyrick (1595-)
Siblings
References
Meyrick Family Links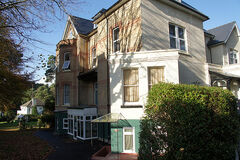 This person is a member of the Meyrick Family of Bodorgan Manor which has been prominent family of Royal Welsh blood since the 6th Century. The family resided at Bodorgan Manor in Bodorgan, Isle of Anglesey, Wales and a lineal descendants of both the soverign Prince of Wales of the Welsh Royal family and from King Edward I, eldest son, the first Prince of Wales of the English Royal family.
Residences
Footnotes (including sources)